4 minutes reading time
(738 words)
​Backyard renovation: Make it stylish and functional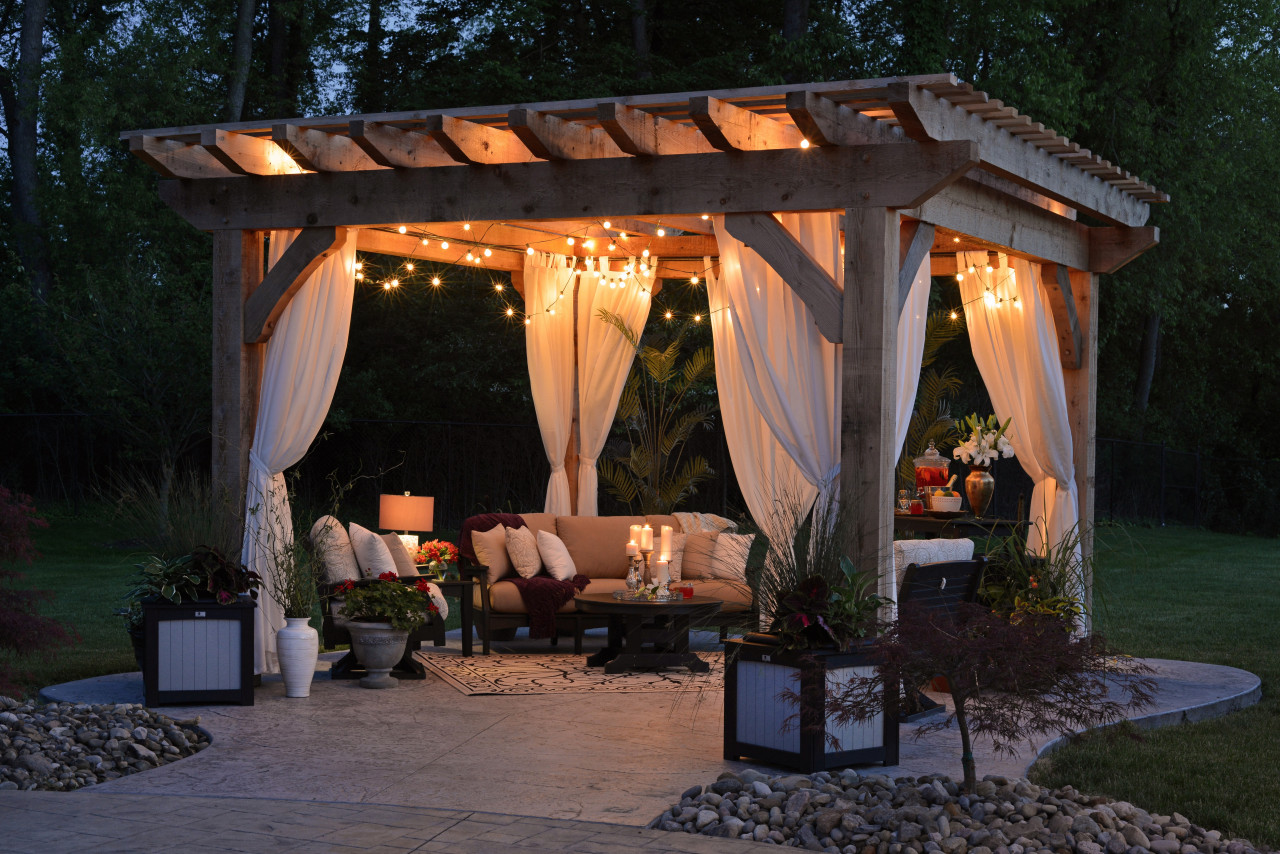 It doesn't take a lot to turn your backyard into a perfect getaway, but this piece of your own natural paradise can make a significant difference in the quality of your lifestyle. What's more, constantly upgrading the look of your backyard and making creative tweaks here and there can become a fulfilling and rewarding hobby. If you're not sure where to start or what ideas to consider first when it comes to your backyard makeover, feel free to use the following as inspiration.
Beautiful plants and flowers are definitely the first things to address when renovating your backyard. It's essential that you designate specific areas of your backyard for your thriving garden. For a truly stylish look, choose plants and flowers that match well in color. Too many different colors can break the harmony and look unattended even if you put the effort into taking care of your garden regularly. You don't have to go with the monochromatic theme but still try to keep things balanced. If you're not that into gardening yourself, you can always opt for local plants that are low-maintenance.
Having a wonderful backyard is that more special when you have a lounging area to actually enjoy yourself outdoors. In that respect, designing your patio is one of the essential steps in backyard renovation. For best results, you will need to pave patio floor with some natural stone pavers, which is a cost-effective flooring option that will make your outdoor lounge look luxurious and sophisticated. You may also need additional material for a garden path leading away from your patio. If you don't have any storage options for your patio furniture, consider installing a roof or shade sails to protect the pieces from the elements.
Continuing with your patio, its final look will greatly depend on the available space you have in your backyard. Make sure to keep that in mind when looking for perfect patio furniture. You can create a relaxing gallery space that opens up to the backyard from your house. On the other hand, a couple of chairs and a table can be all you need to make this area a true oasis. A hammock is definitely a nice addition to your backyard getaway and it can add a touch of coziness in the smallest of spaces. Don't forget to check flea markets and garage sales for some really good deals and opportunity to find great furniture that you can upcycle and reuse in your own way.

Fire Pits Guide & Inspiration
For warmer cosy evenings firepits are a popular trend if you don't live in a tropical country. You can attempt to make one yourself. It is handy to have a read through a fire pit guide such as this one before embarking on this project. As you can see they look great and add a reason to get outside more. Certainly a great thing to embelish your backyard with.
Décor details

How you decorate your entire backyard can bring the whole look together. When it comes to a patio, feel free to add cushions and covers. If there's a possibility, you can even paint this area in a very personal manner. This can include painting your furniture or a wall that faces your patio. Moreover, you can add warmth to the rest of your backyard by choosing interesting plant pots, putting up a little wooden garden fence to separate the plant area from the rest and/or hanging wind chimes and similar décor to spruce up the look of your trees.
Enjoy some DIYs
Old tire can become a beautiful swing or plant holder if you take the time to play with this project over weekend. Lighting is also very important – you can set up your own backyard lighting with LED bulbs and interesting lamp shades; a great look can be achieved with the use of fairy lights as well. If you have the skill, make your own garden path. You can do this with concrete and stencils of your choice or simply by using wooden planks, bricks and even roof tiles that you don't have a use for.
There are plenty of options in store when it comes to a lovely and functional backyard. However, it's essential to clean up the entire yard, get rid of weeds, repair the fence and do any other necessary work that would create a perfect layout for further projects.
Related Posts
Comments
No comments made yet. Be the first to submit a comment
By accepting you will be accessing a service provided by a third-party external to https://style-review.com/