3 minutes reading time
(530 words)
Give Your Children Their Own Space With One Of The Special Children's Playhouses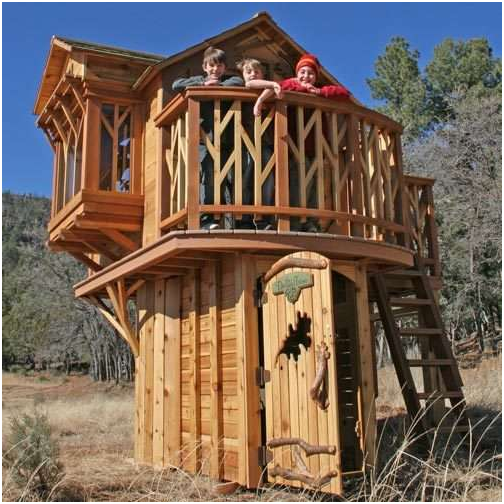 Though children love playing at their parent's feet, they also need their own personal space. They love anything that mimics the adults around them, which includes their play living space. That is why the use their play dish sets to set the table for a meal or tea party. Having their own play space with one of the newest children's playhouses can give them hours of fun and satisfaction. There are a number of reasons this is a good idea. These include:
It's their own space
It's safe
It encourages their imaginative play
It give them ownership
It is their own
They playhouse, especially if it is kid sized, is perfect for giving them a feeling of ownership. It is there, and no adult is involved unless invited. They can decorate it to their liking, within reason. They can do all sorts of activities, and invite their friends, as well as the occasional adult if they wish. It is theirs.
To maintain this feeling of ownership, the parent should make sure not to infringe on their space. Don't store anything in their space, and don't enter unless you knock or ask permission. Let them design the space as much as possible, so far as furnishing, painting, and other decorating touches.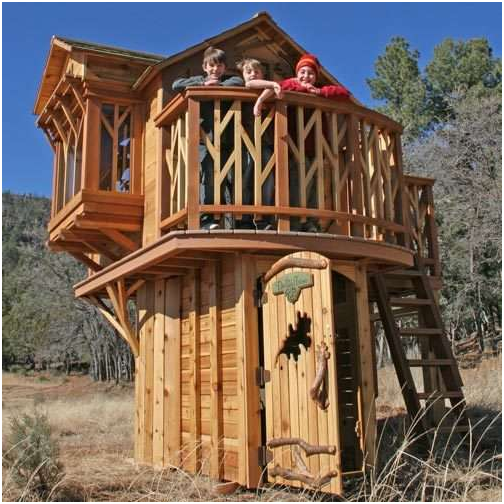 Safety
Safety in their play is a big factor where children are concerned. They can't be watched 24/7, so it is important for them to have a save play area, such as one of the children's playhouses. Allowing them to use another shed that has equipment, possibly even chemicals, and tools is not at all safe for them. Children are explorers, and with check out everything in their environment, even if it is not safe to do so. Having their own space that only has kid-friendly things within reach is so much safer, making their play more fun because there are no off-limit areas.
Encourages Imaginations
Children have very vivid imaginations. Give them free rein and they will turn any space into a restaurant, a space station, an old west fort, a schoolhouse, and just about anything you can think of. Given a few props, their imaginations will run wild. Giving them their own space with one of the children's playhouses allows them to use those imaginations. Children learn lots of things through the use of their imaginations, so parents want to encourage that activity as much as possible.
Children's Ownership
Children of necessity have very few things that they totally control. But, part of learning responsibility is to have control of things in their life. One of the play spaces can help give them that sense of ownership and control over a part of their life. The responsibility of setting up the area and maintaining it so it is usable will help them feel their ownership and realize that what they do affects their play space. They will learn important concepts about responsibility that will serve them into adulthood.
Author Bio
Jennifer Wong gets very excited about kids playhouses. If she could stay a kid forever and have her own playhouse, she would. She has investigated and written about many designs and materials, and has written reviews about different models.
Related Posts
Comments
No comments made yet. Be the first to submit a comment
By accepting you will be accessing a service provided by a third-party external to https://style-review.com/