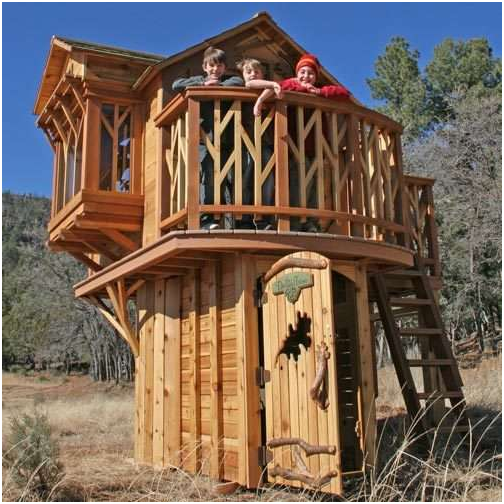 Though children love playing at their parent's feet, they also need their own personal space. They love anything that mimics the adults around them, which includes their play living space. That is why the use their play dish sets to set the table for a meal or tea party. Having their own play space with one of the newest children's playhouses can give them hours of fun and satisfaction. There are a number of reasons this is a good idea. These include:
It's their own spaceIt's safeIt encourages their imaginative playIt give them ownership
It is their own
They playhouse, especially if it is kid sized, is perfect for giving them a feeling of ownership. It is there, and no adult is involved unless invited. They can decorate it to their liking, within reason. They can do all sorts of activities, and invite their friends, as well as the occasional adult if they wish. It is theirs.
To maintain this feeling of ownership, the parent should make sure not to infringe on their space. Don't store anything in their space, and don't enter unless you knock or ask permission. Let them design the space as much as possible, so far as furnishing, painting, and other decorating touches.
Safety