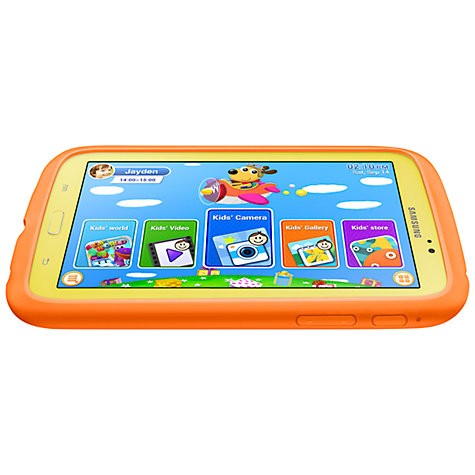 The Leap Pad 2 and Leap Pad Ultra
The Leap Pad Ultra [review] It's around 129 pounds exclusive to John Lewis in the UK however we saw Argos also advertising it for much less we think they may be confusing the models so check ! Of note the Ultra has the following feature set: Strong enough for a toddler. 11 apps out of the box with access to 500 more online to buy. Child friendly controls (our 2 year old has some grasp of an iphone but lets face it you want something a little easier) Headphones Up to 9 hours battery life. 7 inch screen with a good 1024x600 resolution Safe ring fenced internet and chat apps that are limited to set dialogues to choose from.
To consider : The leap pad 2 is like a mini version of this without the wifi, not as great at touch sensitivity but still a great tablet for your toddler. Maybe this represents better value.
Bad Points: It looks like a kids toy (toddlers want the adult looking stuff don't they) I think its design is actually spot on and not too toy like. But just 2 colours to choose from. Misuse of transformer can cause shock!