The Leap Pad 2 and Leap Pad Ultra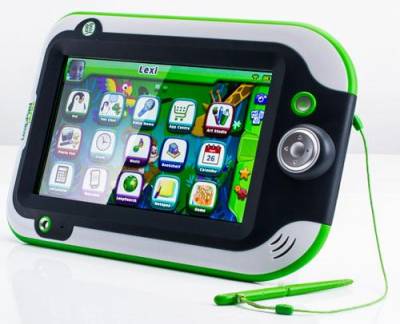 The Leap Pad Ultra [review]
It's around 129 pounds exclusive to John Lewis in the UK however we saw Argos also advertising it for much less we think they may be confusing the models so check ! Of note the Ultra has the following feature set:
Strong enough for a toddler.
11 apps out of the box with access to 500 more online to buy.
Child friendly controls (our 2 year old has some grasp of an iphone but lets face it you want something a little easier)
Headphones
Up to 9 hours battery life.
7 inch screen with a good 1024x600 resolution
Safe ring fenced internet and chat apps that are limited to set dialogues to choose from.
To consider : The leap pad 2 is like a mini version of this without the wifi, not as great at touch sensitivity but still a great tablet for your toddler. Maybe this represents better value.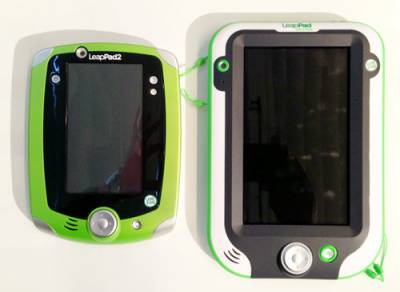 Bad Points: It looks like a kids toy (toddlers want the adult looking stuff don't they) I think its design is actually spot on and not too toy like. But just 2 colours to choose from.
Misuse of transformer can cause shock!
The Samsung Galaxy 3 Kids.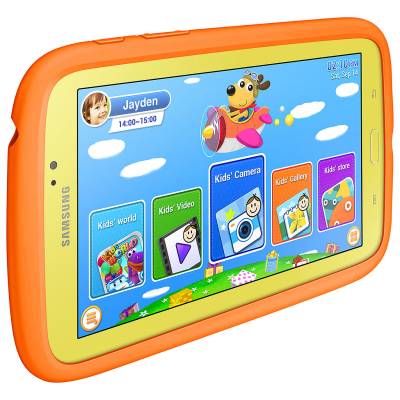 The most expensive but probably the most powerful that will grow with your child so long as its robust enough to stand the forces of a toddler and that to me is my main sticking point. Is it tough enough? Replacing a screen isn't cheap on these devices. And the second issue is the cost. However you can remove the 'case' and end up with the tablet in its adult full device mode extending the life and usefulness perhaps. I feel the fragility is not addressed enough at this price point. It may be trying to be too many things.
Vtech InnoTab 3S PINK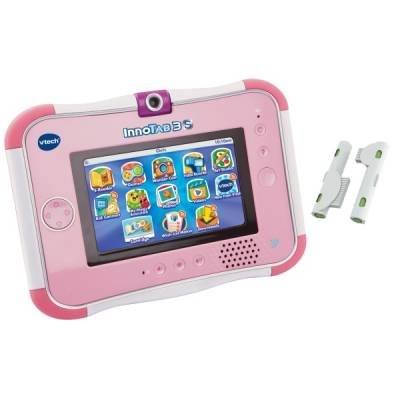 The inno tab 3 NOT 3s ! is a smaller less powerful model that doesn't seem great to me with a too small screen at 4.5 inch. For the money I feel you can get the leap pad2 instead.
See the following Inno Tab 3 and see how it comes closer to that cheesy kids toy that now is so far removed from your ipad that your toddler doesnt want it !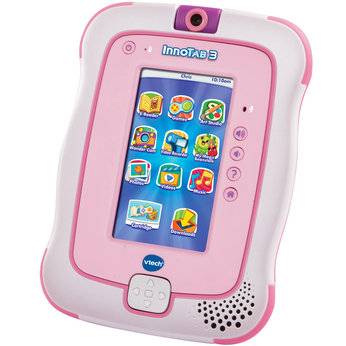 Don't like the 5 inch screen even on the inno tab 3s– Limited by VTECH operating system this is either a feature or a disadvantage. Apps needing to be bought which might make the initial price look cheap but could be just as expensive as an Android model. In fact all the tablets have this but bear in mind what you get with each. The Inno seems to lean away from what a tablet is and this may not be a concern for you and your toddler and the smaller screen size will see it used less I feel.