3 minutes reading time
(554 words)
Top Reasons Why Fashionable Men Are Choosing Ceramic Wedding Rings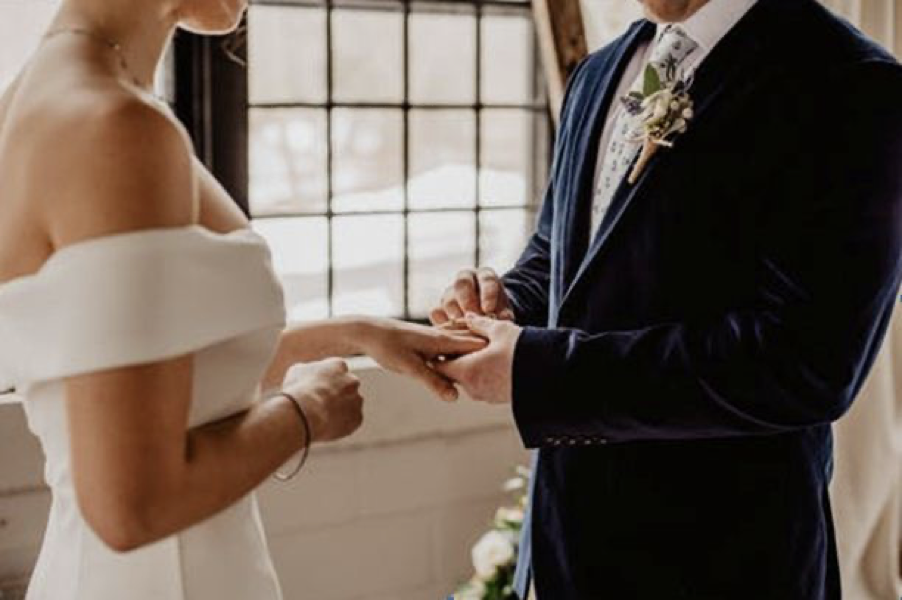 It is natural to think of ceramic as a fragile material and unsuitable to take the knocks that every wedding ring has to handle daily. However, what is popularly called ceramic is titanium carbide, which is a non-metallic substance that is fired at a very high temperature to yield an exceptionally tough material. This material has found widespread use in industrial applications that need extreme heat and impact resistance, according to Encyclopedia Britannica. It is now finding good acceptance for making jewelry, especially wedding rings. Some of the main advantages of ceramic wedding rings explained:
Ceramic is an incredibly strong material, tougher than tungsten. It can also withstand a greater impact than stainless steel. These properties make ceramic wedding bands incredibly strong and ideal for use by people engaged in physical work. Since they do not crack, break, shatter, develop scratches or corrode when exposed to harsh chemicals, you can keep wearing them wherever you are without having to bother about taking them off to protect them.
Ceramic wedding rings are being increasingly appreciated for their style quotient and sophistication, both of which are important to young gentlemen of today who want an understated yet firm statement about their personality and technology-friendliness. Because of their high demand as an alternative material to traditional precious metals like gold, silver, platinum, virtually all reputed jewelers stock a large assortment of men's ceramic rings in various styles and finishes. It means that you are unlikely to face any issues in finding the right ring for you and your partner.
Compared to conventional precious metals, ceramic wedding rings are extremely affordable and offer very good value for money. When you also combine it with the fact that you do not have to buy another ring for outside use, it puts even lesser strain on your budget. You can easily buy ceramic wedding rings for as low as $80 and go up to $200 or thereabouts for rings with superior finishes. If you are keen to buy a ceramic ring, you will find one that suits your budget.
Rage of Colors, Finishes, and Materials
You can get a very large variety of colors and textures if you are planning to buy ceramic rings. It means that if you have something specific in mind, you will very likely be able to find it easily. You can get ceramic rings in white, black as well as bright hues. The great thing is that even with wear and tear, the color lasts because the color is all through the material and not just on the surface. Ceramic is often paired with other materials like wood, tungsten, or titanium for an exclusive look. While commonly ceramic rings are smooth and shiny, you can ask for a brushed or textured finish also.
With so many advantages, ceramic rings are a very good buy for men of discerning taste who want to adorn their fingers with something that is not run of the mill. In addition to being strong, ceramic rings require very little maintenance apart from the occasional wash with soapy water.
How To Make Ceramic Rings
Comments
No comments made yet. Be the first to submit a comment
By accepting you will be accessing a service provided by a third-party external to https://style-review.com/