4 minutes reading time
(704 words)
5 Decor Ideas for your Living Space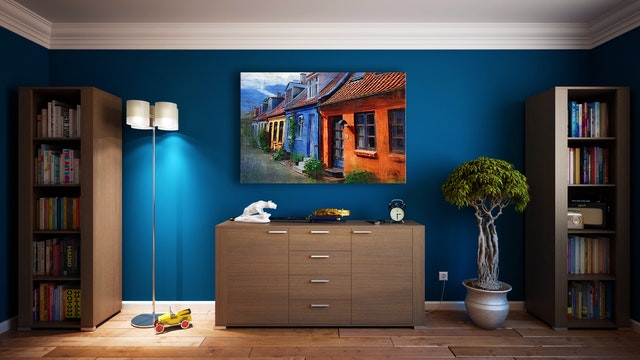 When you have a living space of your own, you want to make it beautiful and comfortable, so you enjoy your time there. Because people want to do that, they'll focus on the decor and find ways to make the home beautiful. Make sure you look into the best decor ideas available to help you create a comfortable living space while making it look nice.
Getting Some New Furniture
You can get started with your decor ideas by looking at your furniture and changing it up. If you don't like how your current furniture looks, you can see what other furniture will work for your home. Sometimes, you need one with a new material to match your home, or even go with a different color depending on your other decor.
Keep in mind furniture will go beyond just chairs and couches. You also need to think about the tables, stands and even the lamps around your home to make them all match. Otherwise, your home will look like a mess and won't work with your ideal aesthetic.
Make sure you take care of the walls as you focus on decor ideas in your living space. For example, you can put different art pieces on the wall to fill in the space, so the room doesn't feel empty. Some people like to go with abstract wall art since they can show off their personalities and have art pieces that stand out.
You can look into different art pieces and see which ones work best for your style and home decor. Depending on who lives in your home, make sure you ask them to see if they feel comfortable with the art pieces, so you avoid any uncomfortable situations.
As you design your home, make sure you spend some time thinking about the accessories you can add to it. For example, you can place different items on your tables and desks to add to your living space. Some people like to place lamps around the area, others like to add knick-knacks and some even place family heirlooms in their living spaces.
You can always see which accessories work with the rest of your decor as you also consider what works for your home. For example, some people like to add candles as accessories since they can use them whenever they feel like making the room smell good and look beautiful.
Some people overlook windows when they work on their decor, so make sure to consider what you can add to your windows. For example, some people will add standard blinds to make it easy for them to let light into the room whenever they feel like it. On the other hand, you can add custom or unique blinds to make the room lively.
You can even choose between cloth and wooden blinds based on the style that works best for you. On top of that, you can look into the colors and unique designs to figure out which one works best for your home as you focus on the decor.
Sometimes, people focus on the walls and furniture, so they tend to overlook the ground. While you may not want to redo the entire flooring, you can look into rugs and see which ones you can add to your living space. For example, some people will place rugs in the middle of rooms to add to the area and its aesthetic.
Rugs also work well since you can easily replace them or move them around if they don't work for your room. That means if you ever get tired of a rug, you can find a new one, purchase it and find a place for it in your home.
You need to focus on your decor as you improve your living space to make it as comfortable and good as possible. As you work on your decor and identify ways to improve the area, you can make it better for yourself. It comes down to figuring out what fits your style, what you like the most and adding the decor based on that information.
Comments
No comments made yet. Be the first to submit a comment
By accepting you will be accessing a service provided by a third-party external to https://style-review.com/