4 minutes reading time
(881 words)
How To Choose A Wedding Theme That Suits Your Style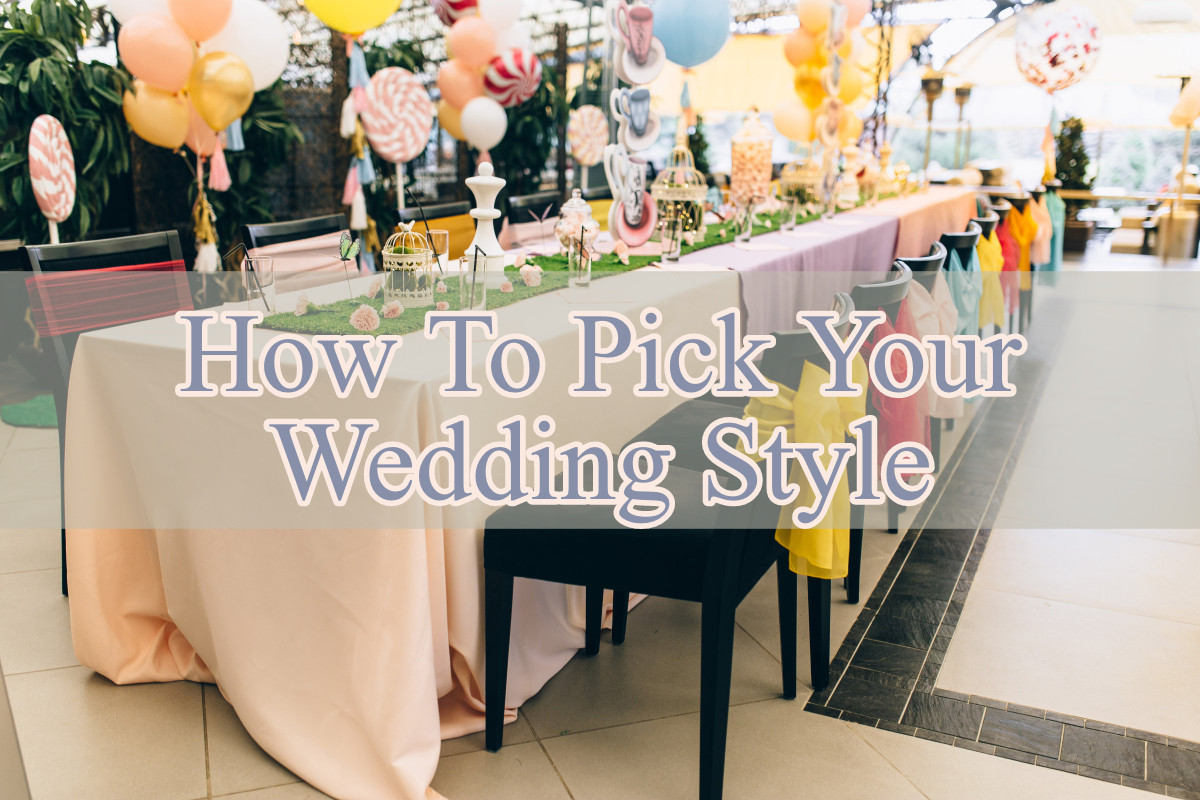 Choosing a theme is one of the hardest decisions to make when it comes to planning your wedding. It's important to go for styles that represent you and your partner. Since you and your partner are two different people, choosing a theme can be challenging, but not impossible. It all comes down to communication, dialogue, and compromise.
There are many decisions you need to make amidst unlimited options and inspirations, which can be overwhelming. Communicating what you want to your florist, caterer, and stylist, among others, can also prove difficult. So, aside from choosing a theme, you must know how to communicate the proper details to your wedding suppliers and organizers to ensure that everything matches up.
If you're planning a wedding, then this article is for you. Here is how to choose a wedding that suits your style.
Consider You And Your Partner's Style
If you don't want to waste a lot of time deciding which wedding theme to go for, the best inspiration is to plan something according to you and your partner's style. The theme should reflect what describes and unites both of you as a couple. Assess yourselves by thinking about your likes, interests, and hobbies.
You and your partner can also look back and relive moments where you first connected, where you went for a first date, where you met, and so on. This will help you choose something special to build your theme around.
Although there are many wedding ideas to inspire your wedding theme, you'll quickly find out that most may not suit your style. This is why it's better to go with something that reflects the couple's shared experiences or likes.
Using a unified wedding theme does not only make the wedding feel personal and unique, but it also ensures that no one has to give up what they want totally. You can also get some wedding flower inspo and make sure the choice of flowers and arrangements match your chosen theme.
Your Venue Can Serve as Inspiration
One way to ensure your wedding theme suits your style is by choosing a venue that can also complement it the most.
Finding the perfect venue to communicate your wedding theme may prove difficult. How well you can pull it off often depends on how creative your venue decorator is. The venue is usually one of the most expensive in your wedding budget, and you may still need to enhance the space and structure with more items to achieve your theme.
Your venue decorator can select the best wedding flower ideas, colors, and fixtures to complement the wedding theme. But as much as possible, go for a venue that would not need a lot of touch-ups, especially if you're on a tight wedding budget.
Plan Around The Season
Another practical wedding planning tip is to choose a season that suits your wedding theme. The time of the year may not be a deciding factor for your theme, but it's critical to take it into consideration. For instance, if you're planning a romantic outdoor wedding, scheduling it during the winter season won't be a great idea since the outdoor will all be covered in snow during that time of the year.
Also, a Christmas or winter wedding theme may not be achievable during the spring as you need that snowy atmosphere around. These are just a few examples of how the season can influence your wedding theme.
Besides, you can also draw inspiration for your wedding theme from the season. Planning a winter wedding is a theme on its own. Including a black-colored dress theme for guests may be perfect during the winter when everyone will not be sweaty, while a beach-themed wedding may turn out better in the summer when your guests will love to be outside.
Consider Your Budget And Expenses
Your budget is an important consideration when it comes to choosing a theme. You can plan a simple wedding, luxury sydney wedding, or destination wedding, all depending on your budget and style. The budget is your guide towards choosing a venue, theme, decorations, chairs, tables, utensils, food, and every other thing you need to achieve your dream wedding.
Following or executing some themes could be more expensive than others, especially if you're going for a unique design that requires custom-made decors and fixtures. With a budget, you can minimize wedding expenses and still choose a theme that doesn't cramp your style.
You can narrow down some of the things involved in fulfilling your wedding theme. For instance, if renting a hall is expensive for your budget, you can replace it with a cheaper outdoor space and invest in creative decorative ideas to complement the space and your wedding theme. You can also use an actual garden as a venue if you want a romantic and nature-themed wedding, thus eliminating the need for decorations.
Conclusion
Choosing a wedding theme that suits your style gets easier when you know how to go about it. Following the tips above can help you achieve your dream wedding without much ado. Don't forget to communicate with your partner and the wedding planner and compromise where necessary. In all you do, never overwhelm yourself with too many concepts, else you'll end up having a wedding with no particular theme.

Comments
No comments made yet. Be the first to submit a comment
By accepting you will be accessing a service provided by a third-party external to https://style-review.com/