One of the reasons I miss the cold season is because it brings back knee high boots in large numbers. With a wide variety of attributes, these boots can be used to cover lower legs flaws in addition to making chunky curves appear to be slimmer. They keep your legs warm and you look very chic. In short they are practical and stylish.
When put on with long skirts, these boots gives a romantic and famine effect and when they are paired with shorter or knee length skirts, they are decidedly sophisticated and sexy. May be the only real problem with knee high boots is getting one that will feet your legs. But fortunately we do have options. These are as follows: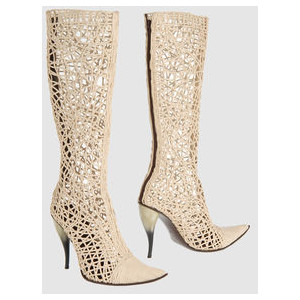 Knee high boots for large legs
Women with larger legs should look for a pair of stretch boots. If they are not accustomed to them, they may appear difficult to wear at first. The trick to putting them on is scrunching down the shaft, just like you do with stocking, and then you insert you foot in the boot. Then pull the shaft up over your calf. Chunkier heel are the best for your heavy legs as they make them look slimmer.
The Right knee highs for thin legs
Most of the women with skinny ankles prefer boot with a bulk or structure to it. Slouch boots and western styles are also a good choice for them. They should look for boots with more slender heels as heavy heels will make your legs appear even much thinner.
Tips for wearing Knee boots
Black knee high boots with a bit of a heel are official and also good for dinner. They also work well with preppy skirts and casuals. If you are thinking of tucking jeans into your boots, you will need to have jeans with skinny legs to avoid the repellant ballooning effect.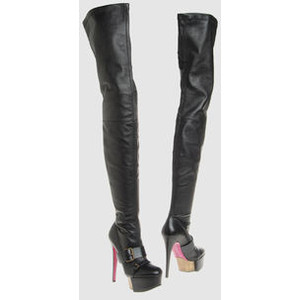 If you want to make a lasting impression at your workplace, put on a stunning knee high boot to work with a black stocking underneath a lovely pencil skirt, along with a fitted jersey over and a collard top. Everybody will complement you. This outfit is ideal in the colder month of July although you are also welcome to pot on this outfit in summer. The only change is that you will not need the stocking underneath and the fitted jersey. The best thing with having knee high boot is that you can put them over and over again in different occasion only changing the outfit.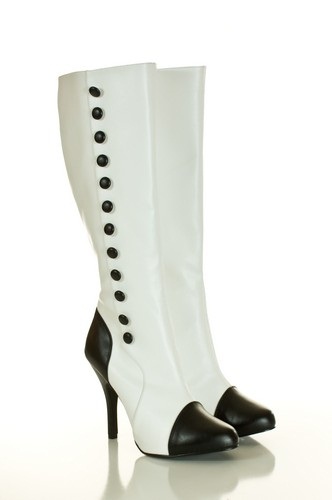 You can put on your knee high boots for formal events and occasions with a long dress or skirt over them such that the stunning tip of the shoes sticks out leaving people wondering what the rest of the shoe looks like. There are so many different options that are at your disposal, you will never run out of choice with these versatile pair of choose.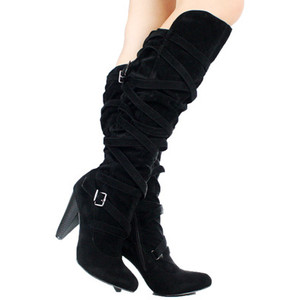 Your knee high boots are a great way to express style especially if you are attending a job interview that entails working in a fashion mall or as a waitress in hotel. You can also purchase someone close to you a pair of high boots as a gift for their birthday. Knee high boots is a gift that will give them service and countless options.
You can get some women's boots from Gypsy Dharma, which can be teamed up with all kinds of outfits.