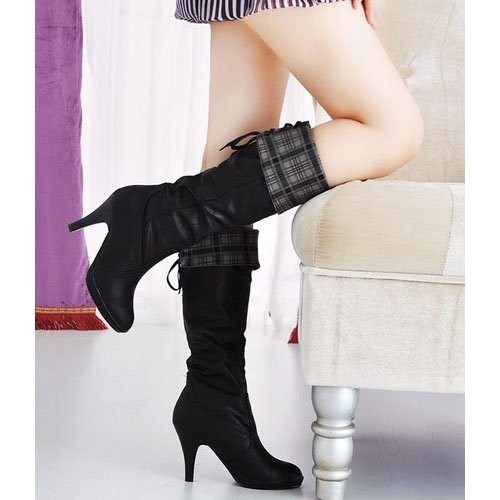 One of the reasons I miss the cold season is because it brings back knee high boots in large numbers. With a wide variety of attributes, these boots can be used to cover lower legs flaws in addition to making chunky curves appear to be slimmer. They keep your legs warm and you look very chic. In short they are practical and stylish.
When put on with long skirts, these boots gives a romantic and famine effect and when they are paired with shorter or knee length skirts, they are decidedly sophisticated and sexy. May be the only real problem with knee high boots is getting one that will feet your legs. But fortunately we do have options. These are as follows:
Knee high boots for large legs
Women with larger legs should look for a pair of stretch boots. If they are not accustomed to them, they may appear difficult to wear at first. The trick to putting them on is scrunching down the shaft, just like you do with stocking, and then you insert you foot in the boot. Then pull the shaft up over your calf. Chunkier heel are the best for your heavy legs as they make them look slimmer.
The Right knee highs for thin legs