4 minutes reading time
(731 words)
How to Choose the Right Sport for Yourself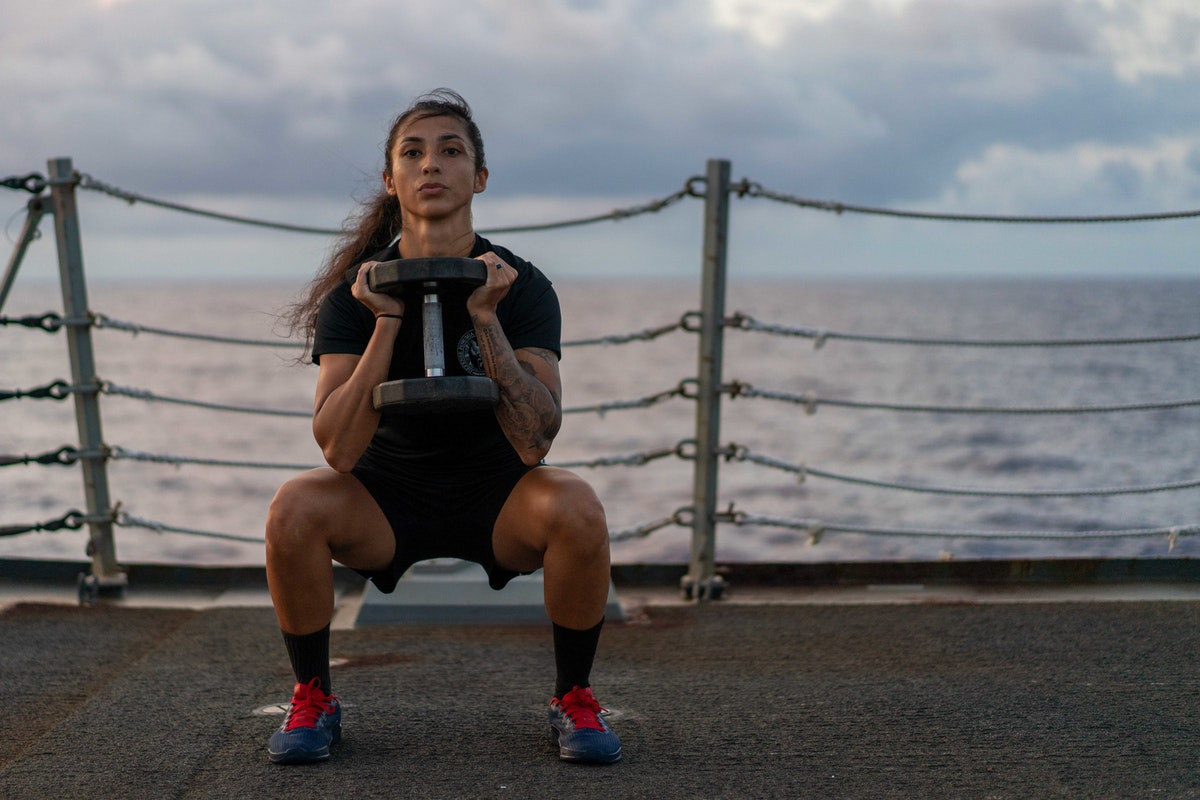 You have decided to build physical activity into your everyday routine. Congrats!
The question is – how do you know which sport is right for you?
There is no one-size-fits-all answer to this question. It depends on a wide range of factors, such as your physical endurance or preferences.
The goal is to find the type of physical activity that aligns with your health goals and makes you happy.
Here are a few tips that may help you.
Consider your Preferences
Before you start playing a sport, determine your style of physical activity. Ask yourself whether you are a solo player or want to be a part of a group-based activity.
There are several sports types to consider.
If you prefer a casual approach, then consider working out alone. That works for everyone whose busy schedules prevent them from planning a specific time to exercise. When exercising on your own, you can plan your time and workouts more effectively.
If you lack self-motivation, consider finding a training buddy. When playing sports with a friend, you will be more likely to commit to a physical activity routine.
Joining a team is another great way to stay motivated while working out. It also helps you expand your social circle and work your competitive spirit.
Finally, consider combining the options mentioned above to make your workouts more exciting. For example, you can exercise alone on Mondays and Sundays and with friends on Wednesdays and Fridays.
Set Your Fitness Goals
Different sports deliver different results. That is why you need to set achievable health goals. They will help you choose the physical activity for yourself.
For example, if you are doing sports for relaxation, consider choosing yoga or pilates. They help you wind down after a stressful day and improve your physique.
To build muscle, head for the weights room. The bench press and the Romanian deadlift are just some weightlifting techniques that will help you build sculpted legs and abs. Consult a certified trainer that will design a personalized program for you.
Finally, losing weight motivates most of us to start working out. If you want to prepare your beach body on time, you can choose a wide range of activities, from jogging to strength training.
Assess your Budget and Resources
When choosing the sport for yourself, consider the resources you need to play it.
Be realistic about what tools you have at your disposal. Can you afford the equipment required to play a specific sport?
The price of the gear varies by sport.
For example, to play hockey, you need skates, a stick, a helmet, shoulder pads, elbow pads, gloves, shin guards, socks, and pants. The total retail cost of new hockey gear is approximately $2,082.
Consider other expenses, such as transportation, coaches, tools, and facilities. For example, if you want to play golf for recreation, you will need to find an available golf course.
On the other hand, you can play a recreational sport without blowing a hole in your budget. Running and yoga are almost free. All you need to invest in is a good pair of sneakers, shorts, and a t-shirt.
Choose the Sport You Understand
Recreational sport is going to become a part of your lifestyle. So, choose it wisely. Make sure you understand the sport and are passionate about it. If you do not understand the roles or find the game dull, you may soon give up.
Pick the activity that is fun for you, even if your friends do not like it. Remember, your friends and family should not be a deciding factor in your choice of sports. Always consider whether the physical activity aligns with your health goals and interests.
Pay Attention to Seasonality
Though this factor may not be a big deal for those living in equatorial climatic regions, it impacts people living in areas with winter and summer seasons.
That is why you should consider seasonality when choosing physical activities. For example, skiing and snowboarding are available only during the winter and only in some parts of the world.
So, if you are passionate about a seasonal sport, have more than one option.
Ready to Choose your Right Sport?
That is not the ultimate guide to choosing a perfect sport for yourself. However, it may help you set reasonable and clear expectations. Once you determine your health goals, set your budget, and identify your preferences, you can make a decision that will make your recreational life a success.
I hope these insights help!
Comments
No comments made yet. Be the first to submit a comment
By accepting you will be accessing a service provided by a third-party external to https://style-review.com/