4 minutes reading time
(741 words)
6 Steps to Building a Successful Ecommerce Business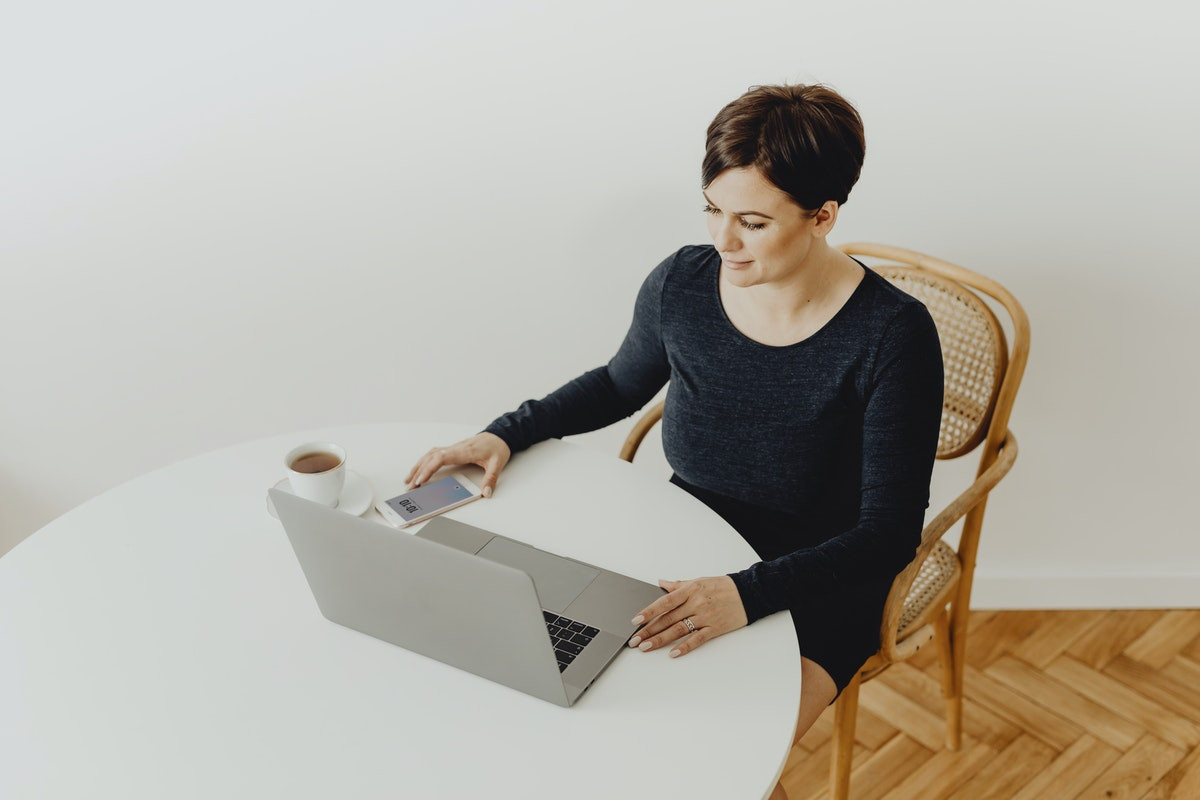 The ecommerce industry is growing at an astonishing pace. Whether you are selling toys or medical supplies, launching an ecommerce company may be a lucrative business opportunity for you.
In this article, you will learn how to build a thriving ecommerce business.
Come Up With your Business Idea
You already have a basic business idea in mind. However, that is not enough to start an ecommerce company. To build a business that generates profit, you need to have a detailed plan.
For starters, consider your products. Perform thorough market research and ensure that there is a viable target market for your products and services.
If you are starting an online fashion brand, what kind of products will you sell? Will it focus on fast fashion brands or maybe eco-friendly materials? To answer these questions, you need to understand your target market and its demands.
Select your Business Niche
Anyone can sell products online. To gain a competitive advantage, you need to determine what makes you stand out. By narrowing your business niche, you will identify your target customers more precisely. You will increase brand awareness and help consumers differentiate you from your rivals.
Specifying your niche starts by determining your target audience. Consider your service or product ideas. Next, ask yourself who is looking to purchase them.
To drive sales and inspire repeat purchases, you need to give your niche market some specific parameters. These include your potential customers' demographics, such as their age, gender, geolocation, education, family status, or income levels. Also, consider their psychographics, such as their hobbies, interests, problems, fears, etc.
Based on these data, create buyer personas that will drive your future decisions.
Choose your Business Model
Once you choose your business idea, you need to determine your business model. Now, there are multiple business classifications to keep in mind.
For starters, determine whether your ecommerce company will be:
business-to-business
business-to-customer
consumer-to-consumer
consumer-to-business
Based on your revenue model, your business can be:
Wholesaling
Warehousing
Dropshipping
Private labeling and manufacturing
Subscription
Name your Ecommerce Business
Your company's name increases brand awareness and memorability. It helps customers find your business, remember it, and come back again.
For an ecommerce business, a business name should be the same as the website domain name. It should be unique enough for your online retail company to appear as the first result on Google. For starters, ensure it is available by checking business and domain registrations.
Always keep your ecommerce brand name simple, short, and easily memorable. Make sure it tells customers and search engines what you sell. One such example is CPR Savers that offers CPR manikins for sale. The company's name is in line with what they sell and is easy to memorize.
Create your Brand Identity
Every thriving ecommerce business has a strong brand identity. It includes the abovementioned brand name, as well as other visual elements of your brand. Some of them are brand colors, fonts, typography, logo, images, etc.
Also, consider your brand's tone of voice. For example, do you want your brand to sound professional and educational or fun and relaxed?
To increase brand consistency, create guidelines for your brand elements. Make them accessible to your marketing, sales, and customer service teams.
Pick the Right Ecommerce Website Builder
Creating your ecommerce store is the most flexible option since you can customize its appearance. That is how you will create a website that reflects your brand identity and builds trust with customers.
The key to a successful ecommerce store is choosing the right ecommerce website builder, such as BigCommerce, Shopify, or Magento. Analyze their features and offers, and choose the one that meets your needs the best.
If building an ecommerce website from scratch seems too expensive, you can also choose to join a marketplace. For example, if you are a clothes store, you will want to promote your brand in a fashion marketplace. While that is not the easiest way to brand yourself and stand out, it can help you attract customers. People are already browsing through these websites and searching for brands similar to yours.
Over to You
Build your ecommerce business strategically. Remember that there are hundreds of similar companies in the digital landscape. Your goal is to deliver exceptional products and customer service to stand out. That way, you will attract more customers, nurture relationships with them, and increase brand loyalty.
I hope these insights will help you build a recognizable ecommerce brand!
Comments
No comments made yet. Be the first to submit a comment
By accepting you will be accessing a service provided by a third-party external to https://style-review.com/