5 minutes reading time
(959 words)
Designing Your Perfect Home Office Space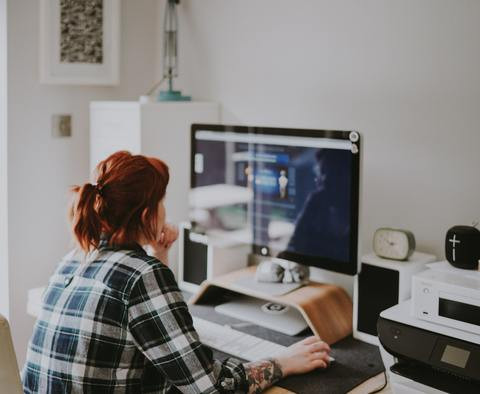 In an age where more and more people are choosing to find a better work/life balance, the home is often doubling up as a place of work. It is therefore important to try and create a divide between work and home. The reason this is important is both practical and emotional. By separating your working space from your home space, you allow yourself to adopt the mindset needed to be productive and efficient, with minimal distractions. It also means that you can move back into your home environment with ease at the end of the day.
When designing your perfect home office, there are a number of key factors to consider. How big is the space you have to work with? Do you need to consider compact furniture? Is the Broadband signal strong in this area of the house? Do you need to have a phone line installed?
Consider a standing desk to allow you to change your positioning throughout the day and remember to consider what chair you will likely use to make sure they fit right and keeps the furniture lines together.
Standing desks can be quite an investment though for a part of the day they do provide benefits. There are some negatives that come with standing desks that we talk about here
ergonomics
. But this is a great way to get some work done while standing and it comes from the excellent deskmate.
Meet Deskmate Stan
With slots to adjust your working surfaces this can be ergonomically adjusted. It is designed to sit on an existing table or surface. It's a popular solution against going for a converting standing desk.
Chair
A comfortable chair is probably the most important purchase for your home office. Try several to be sure what works best for you and consider what space you have, as some office chairs are quite imposing in a small area.
Technology
If your work means spending a good part of your day or week on the phone, then consider a headset that works for your chosen handset. If you are making mostly landline calls, then a wired headset into a desk phone is ideal and won't break the bank. If you use your mobile for calls, then look at the varying options (both wired and wireless) and test call to ensure you are heard, and can hear clearly.
Lighting
If you have a couple of options for your home office, try to choose a room or part of a room where there is good natural light. Working from home requires a great deal of willpower and focus to ensure you manage your time effectively, and natural light will help with this as it lifts your mood, despite the weather outside.

In addition, look at getting a table lamp for those duller days, or when you simply would like a little more light for your work.

Privacy
Leading on from this, choosing the right desk and the positioning of the desk in your chosen space is extremely important. Ideally, place your desk in front of a window. It creates the illusions of space and allows you to become creative with your view.
Maybe try some beautiful window frosting. Not only does this give you additional privacy, which is especially important if your home office is overlooked, on a ground floor, or has regular passers-by, but it is also very stylish and you can peel it off and choose another design, if you get bored.
Storage
Clever storage solutions are the cornerstone of any great office, so it's worth taking your time to find the right ones. Consider the overall theme you are going for and avoid anything transparent, so you don't have to see what is stored within.
Filing
Minimising clutter is vital for a functional and efficient office space, so investing in a simple filing cabinet and some folders will pay dividends in time.
Accessories
Placing a plant on your desk or a nearby shelf will help with keeping the space calming and adding a touch of colour. Maybe a framed photo (your 'Why' you work the way you do) will be motivational? It could be family, friends, your pet or a place that focuses your mind.
Also consider using any accessories like a memo block, pen pot, mouse mat, paperweight etc. to be your colour pop for your chosen structure. That way you can change your colour scheme and keep things fresh, whenever you feel the need.
Keeping your space working for you

Make it a mission to regularly declutter, keeping your immediate working area tidy and functional. Regular filing of invoices and bills will also aid with this and give you a head start when it comes to getting your accounts ready for tax assessment and possibly VAT.
Try to take regular breaks from your screen. This promotes better concentration and will help you avoid sitting in the same position for too long.
As with your home itself, your home office is personal to you, so all of the above are merely suggestions for you to use as you see appropriate.
Get creative and enjoy!
Credits
Photo by Annie Spratt on Unsplash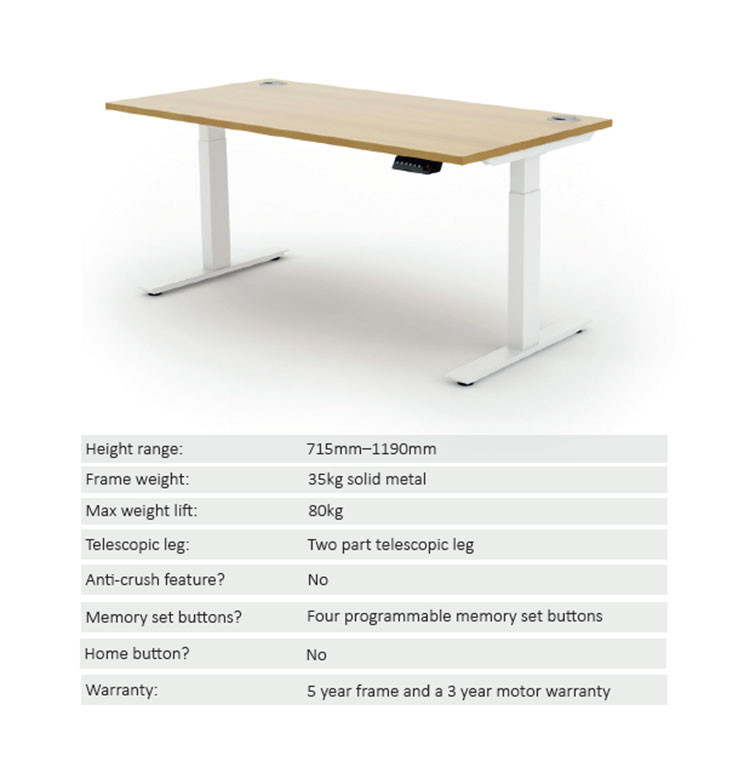 What should you look for when hunting for a standing desk. Considerations to take into account. A good desk is an important investment in yourself and the way you work.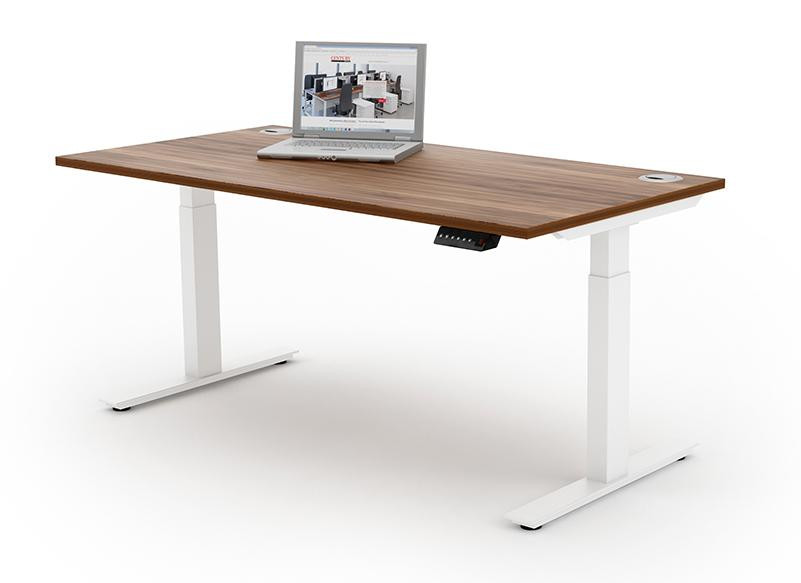 A high quality height adjustable desk is an integral part of a proper ergonomic workstation. This electric sit to stand desk solution is affordable and is keeping you active and healthy at work or in the home office.   Adjust the height of
Comments
No comments made yet. Be the first to submit a comment
By accepting you will be accessing a service provided by a third-party external to https://style-review.com/