Just ask Virat Kohli!
Who does not like/need to wear branded eyewear and especially at the IPL cricket matches when viewers and players both have to spend hours together in different light conditions?
I do says Preity Zinta!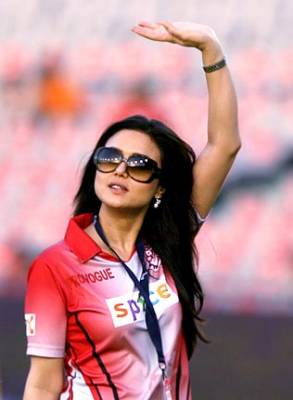 Preity sports womens sunglasses on trend
For cricketers, celebrities and a lot of other people, who love to watch the IPL matches directly in the stadium, selecting the right kind of cricket sunglasses is not an easy task. They have to withstand bright sunlight with an object like the cricket ball moving from close quarters to distance.
New technologies such as eShades instant tinting lenses maybe seen coming into the lineup for branded eyewear in the early quarter of the 21st century. This tactical tech using the immediate light coming in to darken the liquid crystal lens is 100x faster than photochromic lenses.
Cricket sunglasses are available in a wide range of styles. Many of the cricket sunglasses brands are designed with great optical clarity to assess the moving balls velocity correctly without any distortion.

Players like Virat Kohli, Sachin Tendulkar and other teammates have to withstand changing light conditions, need protection from impact and yet at the same time have to ensure complete optical clarity whilst playing. Not to mention comfort and that these cricket sunglasses need to be lightweight as they will be worn for hours on end.
It's the branded cricket and celeb eyewear like Oakley, RayBan, Persol, Fendi, Bolle, Adidas, Chanel, Gucci, D&G, Carrera, Prada, Dior, Bvlgari, Versace, Burberry, DKNY, Vogue and many more.

These brands, which guarantee complete UV protection, shield the eyes from bright light, have superb clarity, are strong, provide great fitting, all day comfort, no slipping, etc and enhance the enjoyment.
Some sunglasses have frames with options for lens replacement. So you can quickly change the lense to suit your activity. Yellow lenses are for night time driving to reduce glare. Or use a polarised lense which cuts out reflections- these are popular with fishermen to see more beyond the surface of the water.
Celebs and cricketers also feel the need to look great at all times (being under scrutiny) and especially during cricket matches such as those like the IPL.
Who to look out for when searching for your next pair?

Nita Ambani, ShahRukh Khan, Shilpa Shetty, Preity Zinta and many other celebs, high profile individuals. In fact there is no doubt they have a collection of different brands to suit the occasion. But take you favourites and try them on. If you can't afford the real thing 'DUPES' can be bought online for a fraction of the price. At least you can look like you are wearing the real thing and try them out!
Cricket royalty such as Sachin Tendulkar is one of the greatest batsman, in the history of cricket and to step into the crease. When things get a little tricky, this 'Little Master' relies on the Adidas Adizero Tempo sunglasses besides various other top branded cricket sunglasses. Virat Kohli too is extremely crazy about cricket sunglasses.
2020 Adidas Sunglasses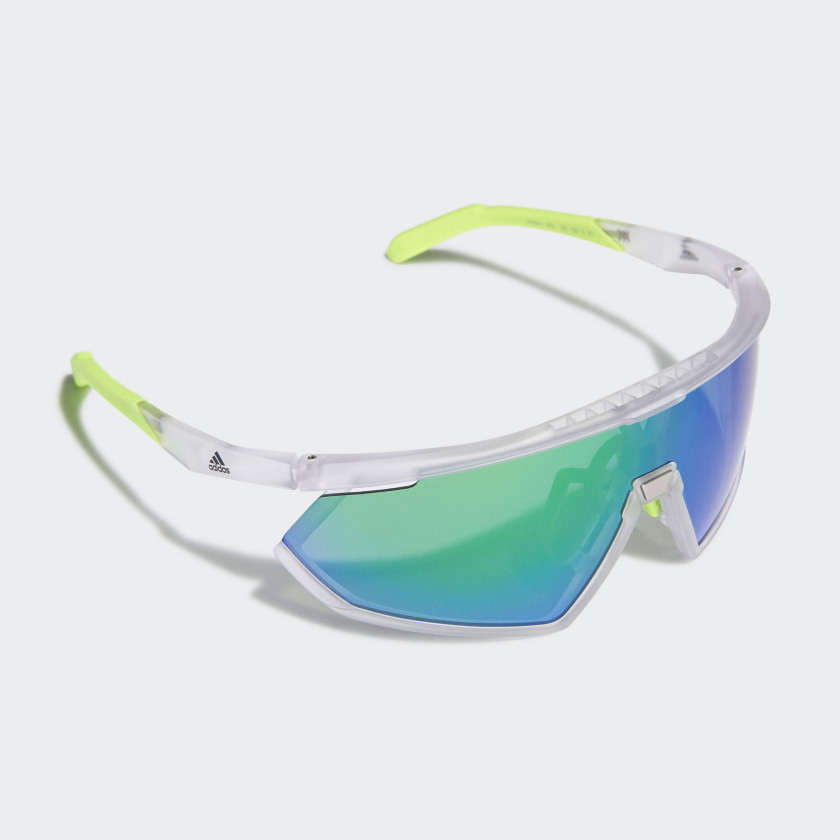 This shining star of the Indian cricket team and his team has got fans all across the world. He is very popular for his good looks and sportsman qualities. He is always seen flaunting a range of sunglasses. The classic aviator sunglasses with golden rim from Ray Ban are one of the many eyewear brands he loves to wear. In fact he looks incredibly handsome and hot in this eyewear.
Besides this, he loves donning Oakley Sunglasses, to sport a much serious and focused look. He looks very stylish in Emporio Armani Sunglasses too at times of leisure.

You can find designer sunglasses online such as trendshades.com or at the airport for the best deals. All that you need to do is conduct detailed research, pick suitable cricket sunglasses of your choice for viewing the exciting IPL matches and place the order for it to be delivered home at your doorstep.
---
Proceeds from sales go towards eye surgery for those most in need but get this - for every pair purchased a real pair of glasses is bought for someone. So you really will make a positive difference with these. And to boot they are very cool. I choose these Solo MAVERICK pair to demonstrate the colours and style.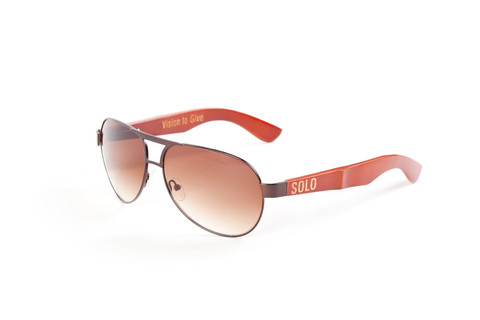 About SOLO.