The onset of Spring is a busy time for the big boys. Sports leagues start up, swimming pools open and you are back to mowing the lawn. This calls for a lot more wardrobe variety in order to look fantastic no matter what the day brings.
If you have these essential items in your closet, you'll always have just what you need to look spot on for the occasion:
Hats
You probably already have a collection of baseball caps for… well playing baseball, mowing the grass, or anything else that puts you out in the sun. But for trips to the pool or even an amusement park you want something with a bit more punch. Newsboys and flat caps look really cool with the right outfit, or go Indy and sport a Panama hat.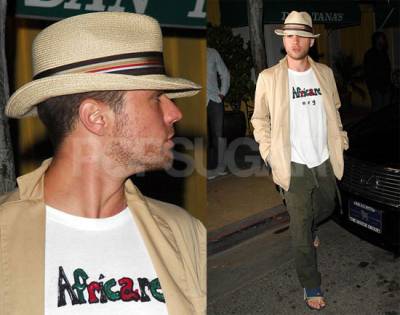 Sunglasses
You have to own at least one pair of designer shades for the summer. Take your pick from the dozens of styles Ray Bans offers, or kick it up a notch with Gucci or even Michael Kors. Rimless shades are a good choice if you want a side of sophistication with your summer duds. Killer sunglasses will instantly turn you from just another guy on the beach, to that mysterious dark stranger the girls are all dying to meet.
Boat Shoes
High quality leather boat shoes make it easy to go from lounging by the pool to grabbing drinks at the pub. Easy to slide into and designed to meet any style challenge boat shoes are not just for boating anymore.
No Show Socks
If shoes without socks is not your thing, these offer the perfect solution for wearing boat shoes. They also work great with low-profile sneakers. Nothing ruins a guy's awesome summer ensemble quicker than a pair of socks that can be seen.
Slip On Sandals
These are a necessity for going to the pool, the beach or even just chilling on the back porch, without looking like your dad. Go for broke with black leather and you have a sandal that looks right at home anywhere you go. There are only two rules here. First, keep your toe nails groomed. Like cut and shaped nicely. Second, never wear socks with sandals, not even that no show kind.

Chino Shorts
Chino shorts are the dress up solution for hot weather. Fitted like your work pants, these can be worn to go out to dinner, to a party or even just to the beach. Versatile, these are the must have piece for going out looking like a champ.
Button Down Short Sleeve
A button down shirt to match your chino shorts will complete that endless summer look. Stripes or plaids in complementary colors to the shorts is right way to go. That means if the shorts are blue, the shirt should have blue in it, not red. Plus don't buy too big or you will ruin that dressed up look that you are going for.
A Canvas Belt
Leather is too dressy for the summer, but a canvas belt polishes the look without making you appear stuffy. Buy brown to match the boat shoes, and you are always the best dressed boy on the block.
Bathing Suit
Let's just get this out there first, Speedos are not cool. If you like a swim suit that dries fast, get a baggy fit made from a high quality nylon. Then you can surf, dive and dunk all you want, without having to worry about anything falling out.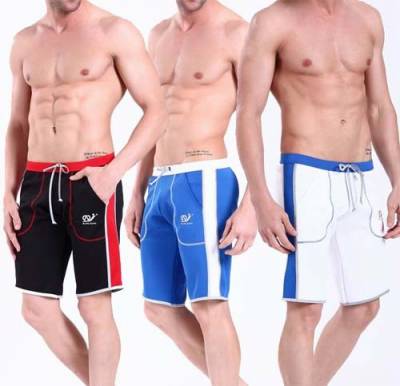 Sports Shorts
If your vision of summer is hours spent out on a field, make sure you have a good variety of sports shorts. Sports shorts are designed loose to help keep your cool no matter how hard you play. We say variety here because if you play every day, you need something clean and fresh for tomorrow.
Tee-Shirts
Tee-shirts are such a simple staple, yet so many guys get it so wrong. We know it's been your favorite since high school, but if its got holes, or rips, or is sadly faded to nothing, it's garbage. Even if just for your weekly games, your tee-shirts should always be clean and fresh.
Unlike their female counterparts, guys are pretty limited when it comes to dressing down for summer shenanigans. Keep it light and simple with the right accessories and you will never have trouble switching gears and following the sun.