3 minutes reading time
(671 words)
Normani Kordei and Fifth Harmony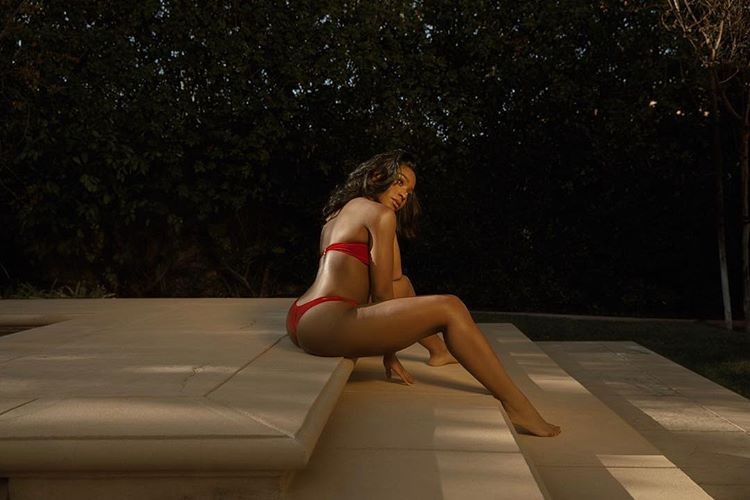 Normani Kordei shortened her name of birth (DOB May 31st 1996) from Normani Kordei Hamilton. She has slipped effortlessly or so it seems into the trio singer, dancer and model. Part of Fifth Harmony she is a light lyric soprano
with 4 octaves, 3 notes. Born in Atlanta Georgia USA she grew up (so far) in New Orleans Louisiana. As a result of Hurricane Katrina she moved again to Houston Texas. She is tri heritage African American, Indian American and French American.

2. Like a lot of her fans and young girls she started young singing and dancing at 4. She says her influencers were Aretha Franklin, Beyonce Alicia Keys and Jenifer Hudson. Before joining a girl group she considered herself a gospel and soul singer. From a young age she won a number of awards and things looked promising. Of course the X Factor happened which catapulted to her along but prior she got to the Miss Texas final.
During the X Factor she and Erin Ray another contestant became friends and naturally rumour started, both denied the claim. Normani acted as Bryn in the short film called BOOK about bullying and social prejudice. She has since modelled for target and appeared on the catwalk.

"There's definitely a lot of pressure on us, being part of the team of Simon Cowell, because he is one of the most respected search engine talent in the world..The fact that they believe in our potential as a group is a great achievement." said Normani Kordei.



Normani Kordei., 2012
---
As you will agree a specially gifted young lady.
She is self proclaimed as being quite shy, but like many shy people she lets it come out on stage. She becomes a different person. "She (Beyoncé) says that she's a very shy person, when she's Beyoncé but when she gets on stage she's Sasha Fierce. So when I'm on stage I pretend like I'm Beyoncé". Normani K got a yes from all 4 judges but Simon and LA Reid said they liked her. That pretty much guarantees you something.Demi Lovato said "Your performance was incredible and you really do have The X Factor." she performed Chain of fools by Aretha Franklin.
---
It is quite interesting that Normani was placed into Fifth Harmony, despite what the judges had all said she got eliminated. Demi Lovato thought Normani was great but then what gives? Perhaps it was best for the group and Normani now known as "the fierce one" and the rest of Fifth Harmony developed a quick and loyal fan base, they had been well managed and advised to show their individual vocal talents. LA Reid didn't dig the band along with Britney Spears (yet he liked Normani as an individual) but it didn't matter as the fan base kept voting them through. Simon Cowell being their mentor also helped ALOT!

---
Tory Lanez - Say It Cover by Normani Kordei
Fake Love Normani Kordei Cover
Solange - Don't Touch My Hair x Cranes in the Sky (Normani Kordei Mashup Cover)
As an single artist Normani has released several covers to sound cloud and You Tube for her fans. She can really argue that she has been very proactive in releasing her own cover on YT of Beyoncé's Best Thing I Never Had. She has also appeared in dance videos by the group's choreographer, Sean Bankhead.

It is with great anticipation that her fans await an official single outside of Fifth Harmony though only one other has not (Ally Brooke) This could be because of her not feeling the need to do it fast in that it will come anyway.Lauren featured on Marian Hill's Back To Me and Halsey's Strangers, while Dinah released a cover of Dancing Like A White Girl to iTunes in 2011 and also released All 2 U featuring Stunna in 2016.
Many have modelled for magazines as individuals but this can be because magazine covers work better with a single persona.

Comments
No comments made yet. Be the first to submit a comment
By accepting you will be accessing a service provided by a third-party external to https://style-review.com/