4 minutes reading time
(854 words)
What Every Woman Should Have In Their Wardrobe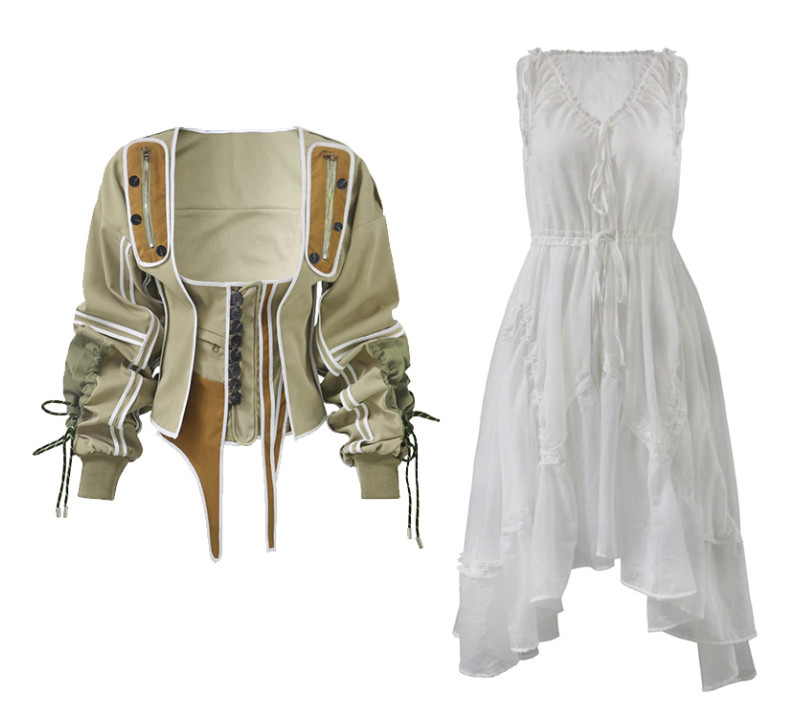 Your wardrobe should always feature several mainstay accessories. Their presence should always be a part of your closet. I suggest only one change and that is in their fabric foundation. For example, keep a decorative scarf as part of your clothing accessories, but change the fabric according to the season. For fall or winter, choose a soft pashmina scarf that can be used as a shawl. Then change the fabric for spring and summer. Below are eight key wardrobe accessories that every woman should have no matter her age.
1. Hoop Earrings
Hoop earrings are a timeless accessory for any wardrobe. Since the year 2000, hoops are a fashionable jewelry item that enhances casual and chic clothing. They are always ready to wear in any size. The new hoops allow wearers to add colorful charms or other dangling embellishments. Hoop earrings retain their prominence as an in-ear fashion. Hoops immediately draw a person's attention to your face. They are truly a style inspiration. Throw on a pair of hoop earrings and you are ready to shop or to go dancing. Want to create your own pair? Go to https://www.gempacked.com and see all of the sizes and designs.
2. Plain Color T-shirt
The little white t-shirt has competition. Fashion run-way shows are introducing chic plain t-shirts in whatever color you choose. A plain black, blue, cream color, or white t-shirt is now the go-to wardrobe t-shirt accessory item. T-shirts have always represented the go-to shirt when you want to throw on a top with jeans, shorts, or a skirt. They are an endless wardrobe clothing accessory that can be dressed up or down. For example, a silk t-shirt can be worn to a runway event or a night on the town. Keep a plain t-shirt in your closet. Their fabric options provide breathability, durability, and the t-shirts are a fashionable silhouette.
3. Blazer
Isaac Mizrahi suggests that a plain color blazer is a must for your daily wardrobe. Not only are they invaluable as a work design outfit, but blazers can fit into any environment. Blazers can be worn with shorts, dresses, skirts, etc. You can wear a blazer to transition from day to night with a little bling or a scarf. Blazers remain a fashion statement for women of all ages. They are available in varied button styles. If you add a belt to your blazer, it turns to another new outfit. A blazer with long sleeves that can be turned up is a classic fashion style that never goes out of style.
4. That Little Black Dress
A little black dress is just that. A dress that is not fancy or is not too casual. A simple black dress can be dressed up or dressed down. Dress it up with heels or dress it down with cowboy boots. If your significant other wants to take you out, put on your little black dress with accessories. A designer on Project Runway commented that the "little black dress" no longer needs to be black. That term can apply to any solid-colored simple dress. You can wear this simple dress to work and turn around and wear it at night with added accessories.
5. Jeans
Denim jeans are forever evolving. Jeans are designed for all shapes and sizes. Jeans can be worn year-round as a fashionable accessory. They are a wardrobe staple for both men and women. Women, however, are enjoying the denim fabrics because of their stretchability and long-term comfort. Many millennials are wearing black jeans to work with the right accessories. It does not matter whether you are short or tall, there are jeans that will keep you fashionable with the right accessories.
6. Heels
A pair of classic heels is always a fashionable must-have. No, your go-to heels no longer need to be black. Heels can be paired with any type of outfit in any color. Comfortable, quality, plain heels for women is an investment in daily wear. Classic heels elongate your legs and give you body a more shapely appearance. Classic heels are worn with a variety of clothing that was never considered years ago. This includes heels with jeans or shorts.
7. Skirt
There is a classic top and skirt for today's fashion. There is also a skirt over a pair of pants or leggings. A plain, yet colorful skirt can be matched with anything. Meghan Markle is well known for sporting a plain faux-leather pencil skirt or a wide flair skirt when she travels. Whether the skirt is flair, pleated, or straight, it works with any top, blazer/jacket, or belt you have in your wardrobe collection. A skirt is always a fashionable must-have.
8. Belt
A long belt, a wide belt, a thin belt, or a bejeweled belt—it's your choice. Either style is the acceptable look for belts in your closet. Designers are giving belts a runway return. Belts are being designed to be worn not only around the waist but up high or lower around the midriff. A belt can flatter any woman's figure, no matter her age or size. Fashion designers have made belts the 2020 must-have accessory.
Related Posts
Comments
No comments made yet. Be the first to submit a comment
By accepting you will be accessing a service provided by a third-party external to https://style-review.com/