5 minutes reading time
(994 words)
Summer breeze in your backyard all year long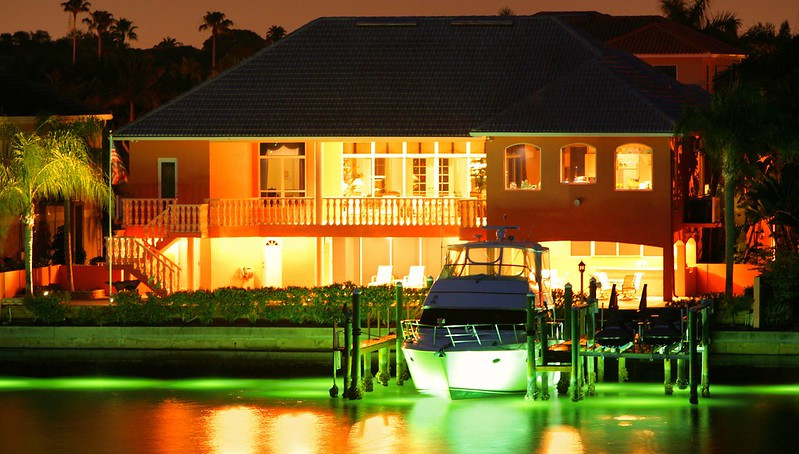 ​Wherever you are, you are probably dreaming of your own, personal tropical paradise. Lush, tropical garden of Eden where the summer breeze is fresh, you are enjoying your Pina Colada and listening to the sound of a crackling fire?
Yet, here you are, stuck in your boring backyard, dreaming about the summer that never ends. Also, since the COVID-19 crisis took us all by surprise - going to your backyard is probably a highlight of your daily routine.
But the great thing is - with a bit of creativity you can turn your backyard to your very own tropical paradise. You will turn your plain backyard to lavish greenery where you will spend amazing moments with your family (and friends, once the quarantine is over).
It will be your own and personal tropical getaway… at your home. Because self-isolation would be much easier when you have a splendid view of neverending greenery, listening to the song of birds. One tropical backyard coming right up!
What pops to your mind instantly when you think of the tropical island? Probably a symphony of blue and green, big leaves vibrating and dancing to the sound of summer breeze… Exotic flowers drenched in the light… So it means just one thing - it is time to add a bit of green and to say ''aloha'' to the flowers. There is never too much green when it comes to a tropical paradise.
There are several things you need to check for your backyard before you start with a tropical landscaping project. Then you can think of the new, exotic plants for your tropical garden.
The first thing is - are there children or pets playing? Is it strictly for guests that will enjoy your Tiki bar or do you want a tropical garden where the fun for your family will never end? Also, you need to check on topography, climate zone, and the type of soil.
Great, now we know where to start. Another aspect is choosing the right plants. We know what you are thinking - palm trees. Orchids. Big leaves everywhere.
Also, important things to keep in mind while looking at green beauties in the flower shop:
If you have kids you need to check if some of the plants are poisonous - you want to enjoy them, not add more stress to your routine. After that think about a climate that suits tropical plants.
If you are a type of person that doesn't have so green fingers ( you know, cactuses pleading for mercy and so.) stick to the plants that don't require so much attention.
If you live in colder areas, grow your plants in buckets so when it becomes chilly you can just put them to a safer and warmer place.
Time to get cozy! Once you fixed your mini rainforest, it is time for creating a perfect seating area. Just a little bit and you will be enjoying your tropical vacation. It is time to incorporate different styles.
Think about hammocks between trees.
Vibrant and rich colors such as turquoise will remind you of a blue lagoon… or dark pink tones to match the vibrant colors of flowers.
Rattan garden furniture can match this theme perfectly. If you have that perfect idea on your mind about enjoying the long nights watching the fire - install an open fire pit. It is a perfect choice for cold nights to warm up that atmosphere… and for summer nights as well, to make the atmosphere even hotter. Roast the marshmallows, or hotdogs and enjoy a horror story (fire will add to the dramatic effect
If you are thinking about shade - think about a tiki bar, palapa or umbrellas… try to stick to only one, you know, not to get that crowded and stuffed look. The point is to enjoy the view and count the stars at night!
Let there be light! Time to play with the light. A subtle night light is a great choice. Don't be afraid to utilize different lighting fixtures.
It has numerous benefits - your backyard will be safe and it will look cozy at night. Not to mention so romantic!
When choosing the lighting fixtures, opt for those that work on solar power. Your garden will be green, it will attract interesting wildlife beauties and it will be sustainable. You don't want to have a Vegas-style backyard.
Water features are always welcome. You can include koi ponds (we know that they are more for some zen garden but they will do the trick), waterfalls, creative water fixtures and king among them all - the swimming pool.
Just imagine a blue lagoon, luring you to jump in. There are many options for affordable fiberglass pool installation and you will enjoy long summer days for years to come. Blue and green never go out of style.
Bamboo everywhere!
If you want to get extra privacy and to get more into the tropical garden kind of vibe - we strongly recommend bamboo fences. Bamboo trees are very practical - they can create a secluded rainforest in your yard. Or if you want to create a private spot where you can enjoy a nap? Bamboo will help.
You can create a walk-in shower also - after a quick swim in your pool there is nothing better than a warm shower.
Decorations will be the heart and soul of your tropical paradise. Get creative! Create a path of natural stones that will lead your guests to your secluded tropical paradise. Think about your focal point - will it be a pool, a firepit or a tiki bar?
Put a wooden chime, different signs that will remind you of a vacation. Are there sharks in your pool? Maybe, there is a warning sign there.
Also, Tiki idols and masks, decorative hanging tropical birds.
Just be careful not to overstuff your garden or it will look like an exotic yard sale!
Related Posts
Comments
No comments made yet. Be the first to submit a comment
By accepting you will be accessing a service provided by a third-party external to https://style-review.com/