5 minutes reading time
(985 words)
6 DIY Home Projects You Should Avoid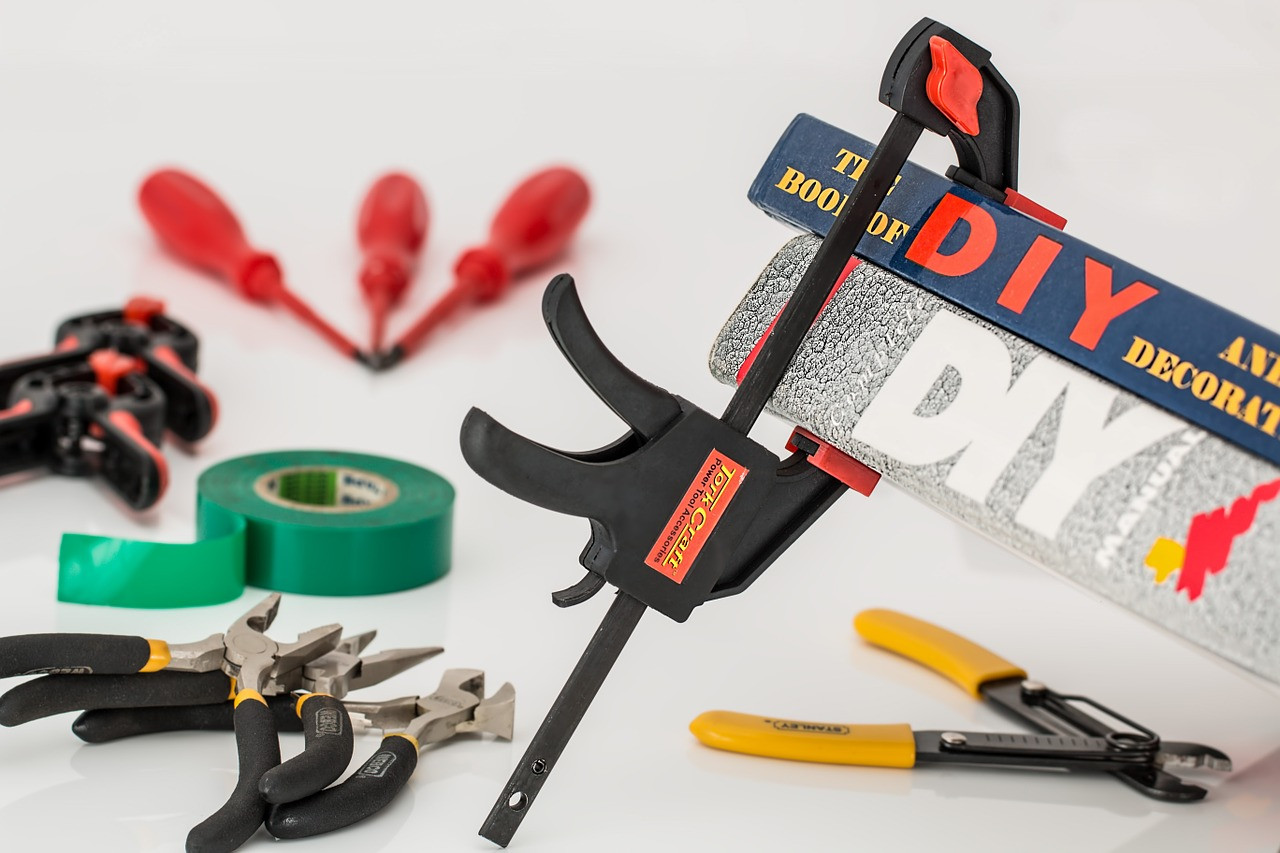 Some like being at home because they've been working from home for a long time and are naturally introverts, but some find it to be a real pain. Sitting at home with nothing to do is excruciating, and this is the reason why people dive into the exciting world of DIY. As fun and rewarding as it can be to fix and improve things around the house, it can also backfire spectacularly, especially if it's your first time doing something like that or if you're taking up a project that's really supposed to be done by a professional.
Painting kitchen cabinets without prep work
You might think that picking the right color for your kitchen cabinets is the biggest concern, but that's not exactly right. After you spend an age looking for the perfect hue, you should never just dive into the painting without doing some extensive prep work. Painting bedroom cabinets and kitchen dressers might seem similar, but it isn't so. Wood in the kitchen is used a lot, and there are always more things to look out for, such as years of cooking grease buildup, or traces of sticky fingers on the surface of cabinets. This is why you shouldn't just buy the paint and brushes and jump right into it without first cleaning everything with a powerful degreasing agent (vinegar or dish soap might do the trick). It might take more time, but the results will be ten times better.
Installing a gas cooktop
If you're thinking of getting a gas cooktop, great for you! Gas is convenient, and people who cook on gas say that it's easier than using electricity. On the other hand, if you're thinking of installing the said gas cooktop on your own, you might want to think twice about it. Appliances that require gas for installation (water heaters that use gas on demand and gas cooktops, for example) need a licensed gas fitter. This is not something you should be doing on your own because it can be very dangerous. On the other hand, if your home has a pre-installed wall socket for an internal gas heater, you can easily install these yourself. You should still be careful and pick between a flued and unflued one, and to do that, you have to familiarize yourself with the ventilation system in your home.
Fixing appliances
There are people who are quite handy and who take great pride in their DIY projects – and they should do so! When you know how to fix appliances, it can save you a lot of time and money, and you can even lend a hand to your friends and neighbors with their faulty appliances. That being said, it's a bad idea to fix an appliance from a specific company and brand using parts from another. They might work on the surface, but different companies and brands have different specifications and regulations for a reason. This is why you should have supplies: For example, if you own an Electrolux appliance, you can get the help of companies like Wholesale Appliance Supplies, and make sure you can always replace a faulty part with the right one.
Removing walls
When you want to get a bit more space in your home without actually adding more rooms, you can always remove walls in your existing ones. As easy and fun as this sounds, don't take out your sledgehammer and go all Thor at your walls before you consult a contractor first. They need to verify that the wall in question can be taken down and that it doesn't bear any load. You don't you're your ceilings to cave in, do you? Also, you should be careful not to damage any cords and/or pipes that go through the walls either.
Fixing malfunctioning sink pipes
When the water in your sink isn't flowing like it's supposed to, a big, messy clog in the pipe under the sink might be the culprit. While you can easily use baking soda, white vinegar, and hot water to try to get rid of the clog, it doesn't always work, and it might be the time to take out the big guns: a bucket and a wrench. You should only do this if you're 100% certain where the problem is and are confident that you can dismantle and reassemble pipes properly. When your pipes are close to the dishwasher or garbage disposal, it might be a better idea to call a professional to handle it, lest you accidentally damage other components and make an even greater mess.
Sanding floors without the right equipment
There is nothing better than sanding to make the beautiful timber floors in your house look brand new. Sadly, sanding isn't exactly simple or easy to do; it takes a lot of time and preparation even if you're a professional. Floor sanders are notoriously difficult to control, and if you don't hold it tight enough it can take off, move across the room, and actually punch a big hole in your wall. If you're hoping to do it on your own, you should know that you're going to need professional equipment. Of course, finding equipment for sanding floors during quarantine is not an easy task. This means you'll have to find a way to obtain it during quarantine, so unless it's urgent, you might want to wait a bit to do it.
Conclusion
While DIY projects can turn out to be a tremendous success, you need to understand that it takes a lot of time and patience to be able to say that you're a master DIYer. Rolling up your sleeves and taking the initiative is great, especially if it turns out to be fun, and you manage to save money, but there are cases when you should really take a step back and let someone else take over. That being said, there is nothing stopping you from tackling small projects around the house and gaining experience.
Comments
No comments made yet. Be the first to submit a comment
By accepting you will be accessing a service provided by a third-party external to https://style-review.com/