Redemption is the auto biographic life story of the original leader of the notorious "CRIPS" gang, Stanley Tookie Williams. The book spans life from child hood, the struggles of a young knowledge hungry boy, all the way to death row in America's most well known prison "San Quentin". We learn of the violence, drug abuse, sex and crimes that walk hand in hand with living as a "gangbanger". Stanley Tookie Williams vividly walks and talks us through his dramatic life, and tells his story with horrifying and intricate detail. This book had me shocked, it made me feel sadness and sorrow, some parts made me laugh and some had me in awe. Stanley Williams created the Crips to protect themselves from other gangs and led the West side chapter of the gang. Tookie tells us of his hunger for violence and respect as a youth, all the way up to the point where he wrote nine anti gang books and was nominated four times for the Noble Peace Prize for his work whilst in prison.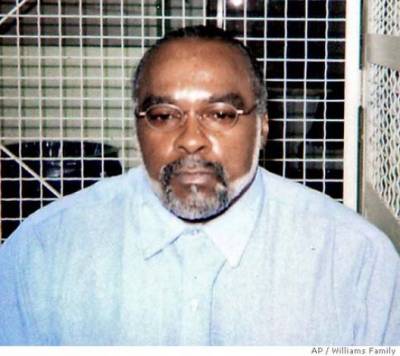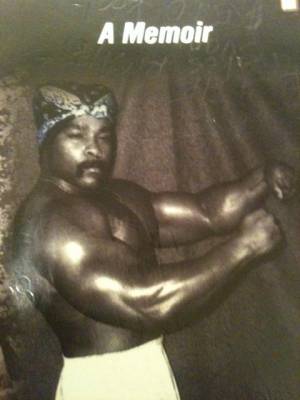 I really don't want to delve too far into the book for the purpose of this review, otherwise I will be writing all night long. Although this man's life, which unfortunately ended in 2005 when he was led into the death chamber and took a staggering twenty minutes to pass away, is a certain passion of mine I really want to talk about the language and structure of the book. Once Williams was convicted of murder and sent to spend the rest of his days on Death Row he sought to educate and find himself. He found peace and realised that life as a "Gangbanger" was no life at all, and set himself the mission of trying to save as many young men from the detrimental and hazardous lifestyle he once recruited for and led.
Redemption takes us from Stanley's days of youth from New Orleans all the way to death row in California. He describes with colourful passion how his mother failed in her attempts at discipline, his rise to lead the notorious Crips, his addiction to body building and drugs. Tookie discusses how he sought to rid the streets of Pimps and drug dealers and other criminals using extreme violence. He delves into the self hate he often struggled with and writes about the characters that surrounded him throughout his life.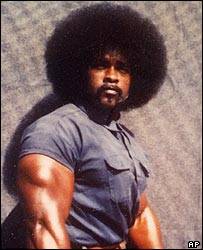 The chapters progress chronologically and the author often refers back to moments in his past that could have led him up to certain milestones in life. When reading you can only feel sympathy and awe inspired, all the time knowing that he was able to turn his life around and publish a number of books from his tiny cell. As for the language used throughout the read, some of us might find that you're looking for a dictionary as his words are complex and extremely intelligent. This book is a perfect example of wasted potential.
His execution caused outrage throughout the world, due to his tireless campaign against gang lifestyles, the fact he was nominated for the Noble peace prize and was even contacted by Nelson Mandela's wife just to compliment him on his efforts. Hollywood A listers and music artists, politicians and all the young people touched by his work protested against his execution, however sadly these pleas were ignored by the Governor of California, Arnold Schwarzenegger.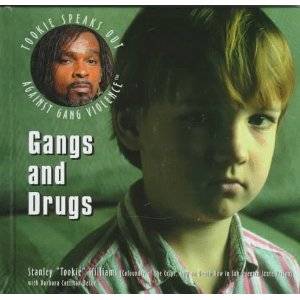 Anyway back to the book, Tookie gives us his controversial view on racism within the system and believed that this structure within the education system and what he saw on television made him and others like him feel sub human. He believed he was less than human and so didn't act like a person should do, within the law. Williams looks into why young black males were unable to bond with each other due to lack of self esteem, self consciousness, and insecurity. He constantly raises issues that are very much still present within American society today, gang violence, drugs use, the flawed education system, and the political views of those in Congress.
To summarize, I would love to discuss every single aspect of this book, however I wouldn't be able to fit it all into one review. It is very well written, the author educates us effortlessly throughout his story. It's an addictive read, hard to put down and will continue to shock you, chapter after chapter. The centre of the book contains various images of Tookie, his partners in crime and his family.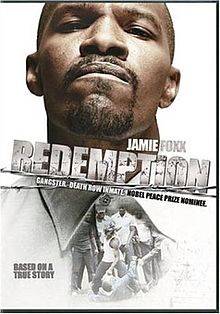 You can pick up a copy of Redemption from Amazon for around £6, which is a bargain for such a fascinating story.Redemption was also made into a film which stars Jamie Foxx who plays Tookie, you can pick a copy of the DVD up from Amazon for around £5, although you might find that the book is better than the film. You can expect to find love, hate, violence, sex, passion, even tips on body building with the walls of Redemption, and you never know, you might find your own Redemption when you reach the end of this, quite frankly the best Auto biography I have ever read.