We all know how difficult it can be to choose a great gift for someone else. Whether it is a birthday or a wedding gift, we ponder long and hard over our choice and then worry about it afterwards. One solution to this problem is to choose a practical gift that is still a very special one.

Wedding gift lists often include a number of items from a high end pottery range, such as Denby. However, buying quality china need not be limited to a wedding present. In fact, beautiful pottery makes a perfect gift for just about any occasion.

Practical and Useful

There are a number of different reasons for choosing china or pottery as a gift. It is a practical and useful present, especially if you know that the person is an avid collector of a certain range or style. It is something that will last and that will act as a memento for the recipient, too. High quality china brands, such as Denby pottery, are extremely collectible. Whether for everyday use or just to present them in a display cabinet for decoration, Denby pieces are a wonderful investment. Their value can only increase with age and there are many retailers that can offer Denby china with excellent discounts.

Giving pottery as a wedding gift is a long standing tradition, of course. Whilst it is true to say that most modern couples probably already have a lot of the items necessary for starting up a home, it is also the case that these may not include quality china. Couples tend to buy everyday china from budget department stores and some may even see pottery brands such as Denby as a little old fashioned.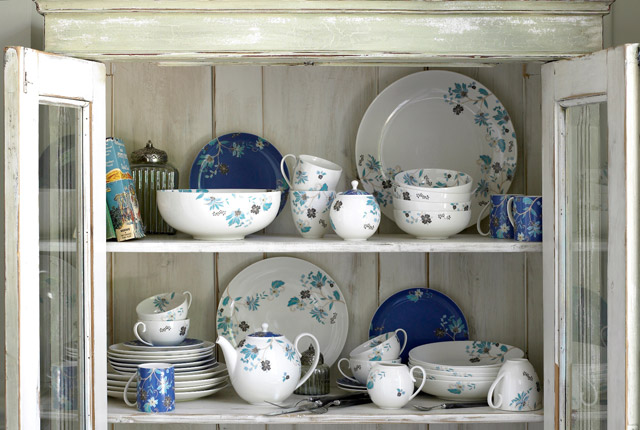 Contemporary designs

However, pottery ranges these days are more than a match for the contemporary items available at High Street retailers. With classic styles and modern patterns and colours, investing in a full range of high quality china is a wise choice. The beauty of choosing to collect a full set of matching china items is that you will never be short of tableware for unexpected guests or for a formal dinner party. Family and friends will also never be short of gift ideas for you.

With such a beautiful range of pottery items available, it seems a shame to reserve them only for special occasions. Brands such as Denby have some lovely pieces that are sturdy and practical enough for everyday use. Besides, eating off beautiful china somehow makes the food taste better! The benefit of owning a matching set from a quality brand is that they can be easily replaced if they are damaged or broken during use.

Exquisite china makes a wonderful gift for friends and family visiting from abroad, too. Brands such as Denby china are very well respected and collectible in many other countries. Buying a tea set as a welcome home gift or even just to say 'thank you' is a fantastic way to show you care.

AUTHOR BIO

Wendy Marsden is an antique china and pottery dealer who writes for a number of trade publications. She is a keen collector of modern day quality pottery, too and for denby china with excellent discounts, she recommends buying direct from deny.