Halloween is now as much about alternative culture and comicon type characters as it is about the classical costumes such as ghost, skeleton of frankenstein. So here are some alternatives for you if those classic costumes are to copied.

Dia De Los Muertos | Day Of The Dead
The "day of the dead" or "dia de los muertos" as it is in it's native spanish language is very popular not least because of the aclaimed succesful movie Coco. Sugar Skulls are the foundation of a simply stunning style. This is a yearly festival celebrating the dead relatives from Mexico and it is far from a sobering afair. You can learn more about this festivity in a brief day of the dead video.
1

Mens Day Of The Dead Costume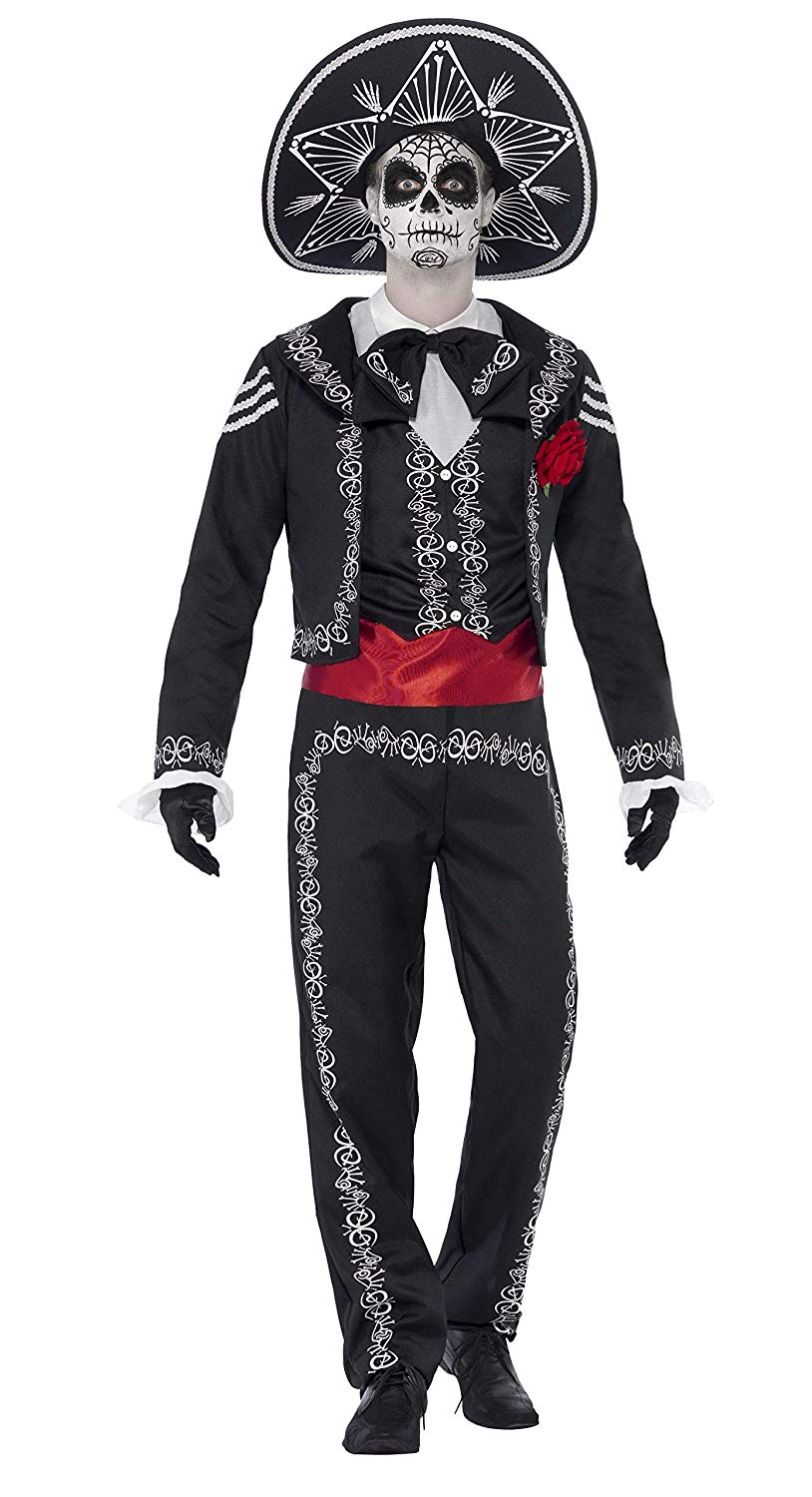 2

Female Day Of The Dead Costume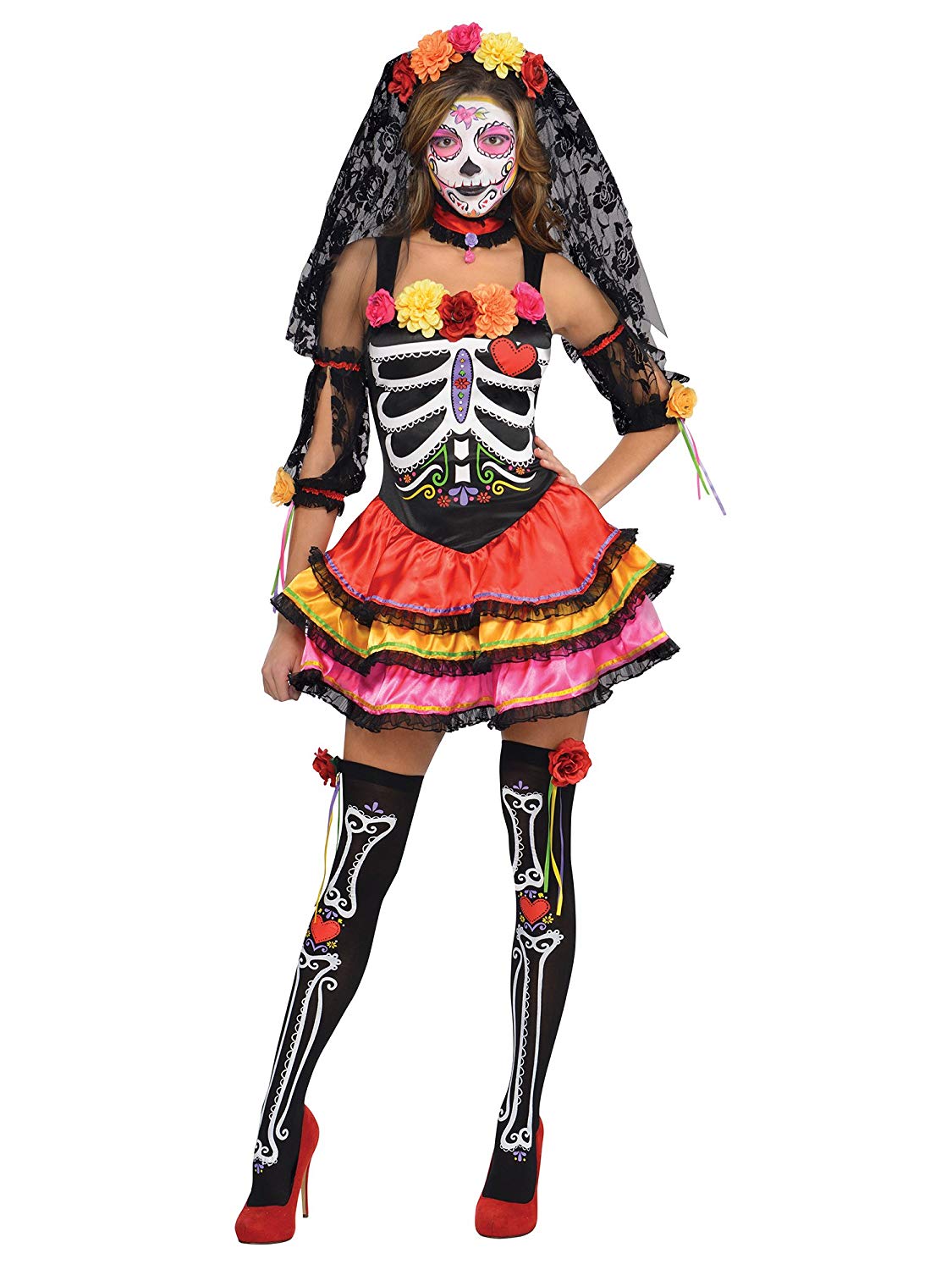 Novel Halloween Costume Ideas
3

Dinosaur Costume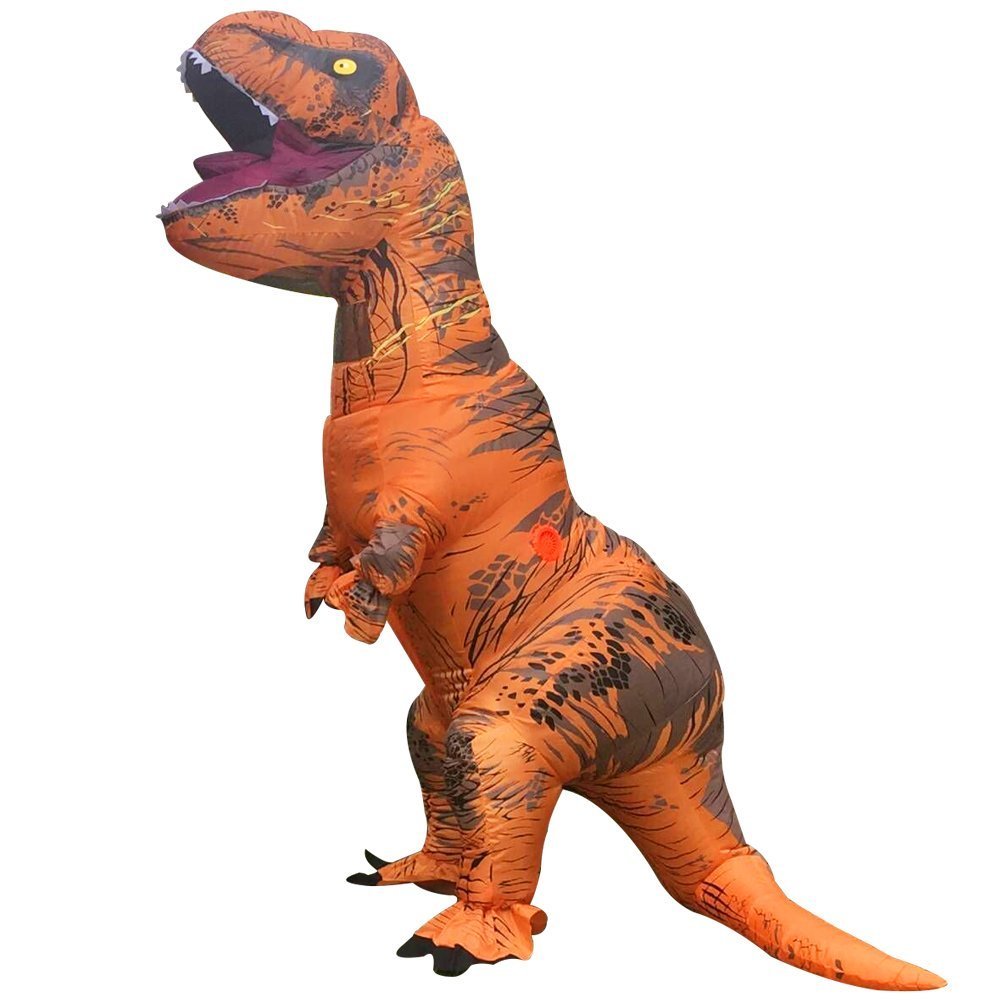 Check This T Rex Costume Price On Amazon
Classic Halloween Costumes
4

Dead Bride Costume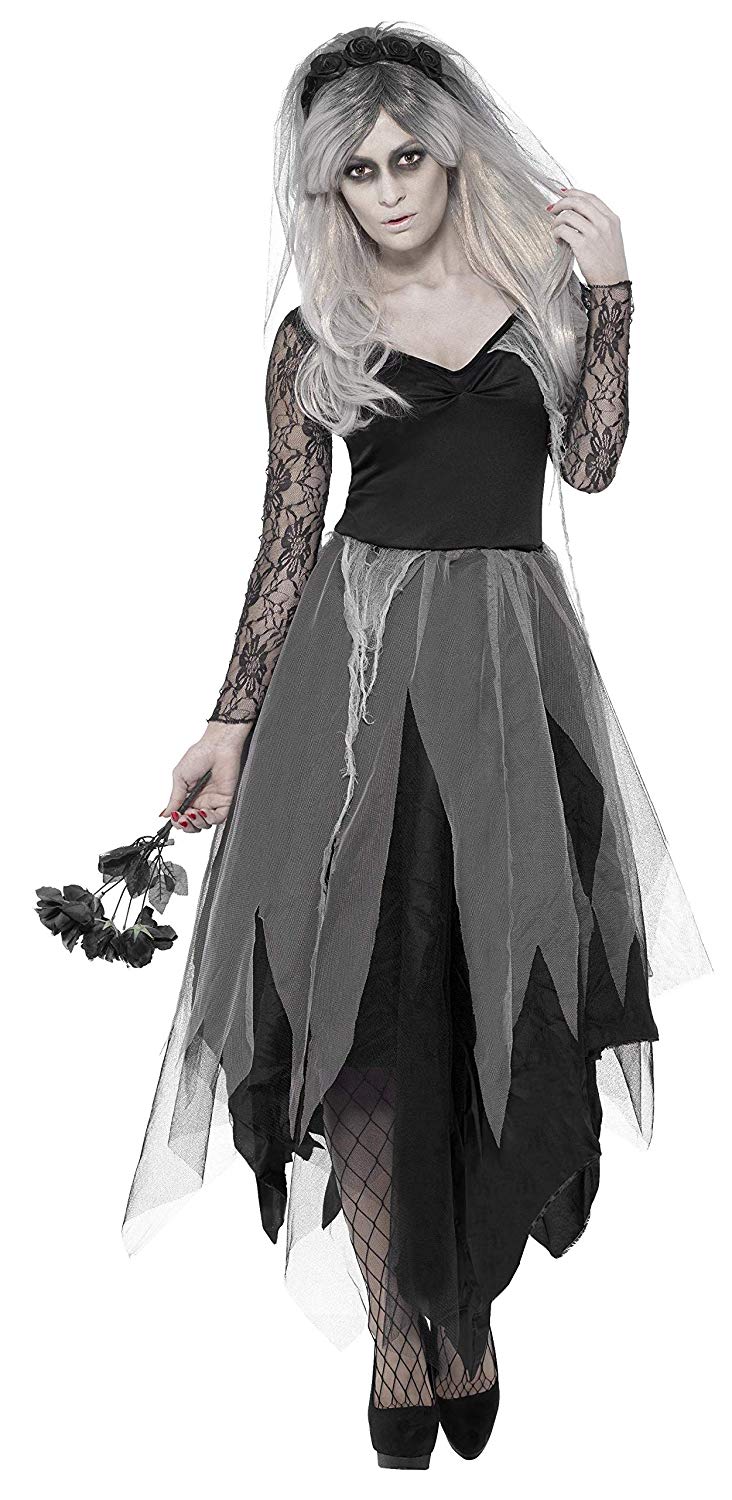 Slasher movie characters that have inspired Halloween costumes
Hollywood has released many slasher movies over the past couple of decades. By picking a fancy dress retailer that has plenty of costumes in their catalogue which are inspired by slasher movies, there will be a lot to choose from. A group of friends could even dress as different slasher movie serial killers. Here are some of the many Halloween Costumes that are perfect to wear on the scariest day of the year:
5

Leatherface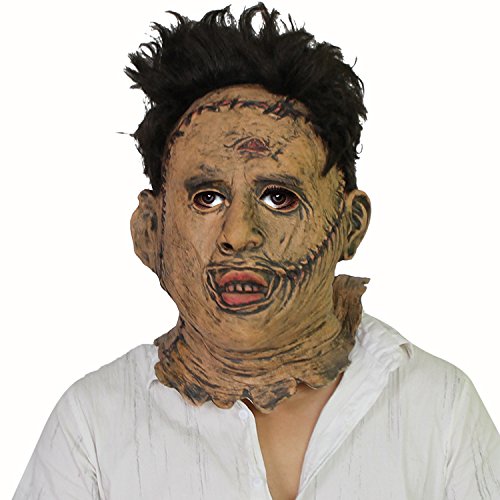 A character in the 1974 movie 'The Texas Chainsaw Massacre', which was banned in the UK for twenty five years, Leatherface is truly gruesome. He sports a mask which hides his supposedly deformed face. Leatherface also wears an apron and carries a chainsaw. When a Leatherface costume is worn, everyone will instantly recognise it.
6

Jason Voorhees Check Price On Amazon (I was going to place an image but it's too horrid!)

In the Friday the 13th film franchise, Jason Voorhees has killed scores of teenagers and camp counsellors. Murdering anyone who enters Camp Crystal Lake from the first sequel onwards, Jason Voorhees' costume is one of the most popular to wear at Halloween. It is recommended that an entire Jason Voorhees costume, which comes complete with a machete, hockey mask and black trousers, is picked because no accessories will have to be purchased. To make this costume seem even more terrifying, buy fake blood and apply to both a plastic machete and a hockey mask.
7

Michael Myers Check on Amazon again too freaky to show!

A psychotic individual, Michael Myers has featured in many 'Halloween' movies. Although the mask which was worn in the 1978 original was a modified William Shatner mask, a Michael Myers mask that a fancy dress supplier has won't look anything like this actor because it will be very terrifying. Many fancy dress retailers stock masks which have hair attached. Along with a Michael Myers mask, a blue boiler suit and a plastic butcher's knife can also be provided with this costume.
8

Freddy Krueger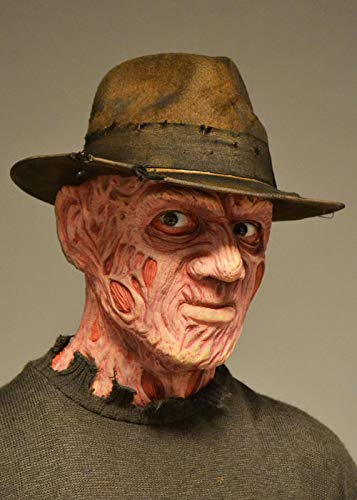 Played by Robert Englund, Freddy Krueger is a scary character. Freddy's appearance is distinct and cannot be mistaken for anyone else. With a fedora hat and a glove that has knives attached on each finger, Freddy also sports a green and red jumper. A fancy dress retailer typically has an entire Freddy Krueger costume which has all of the accessories that are required to look like the child murderer. When someone wears this costume, they definitely won't look like any other slasher movie serial killer due to how iconic Freddy's appearance is.
9

Pennywise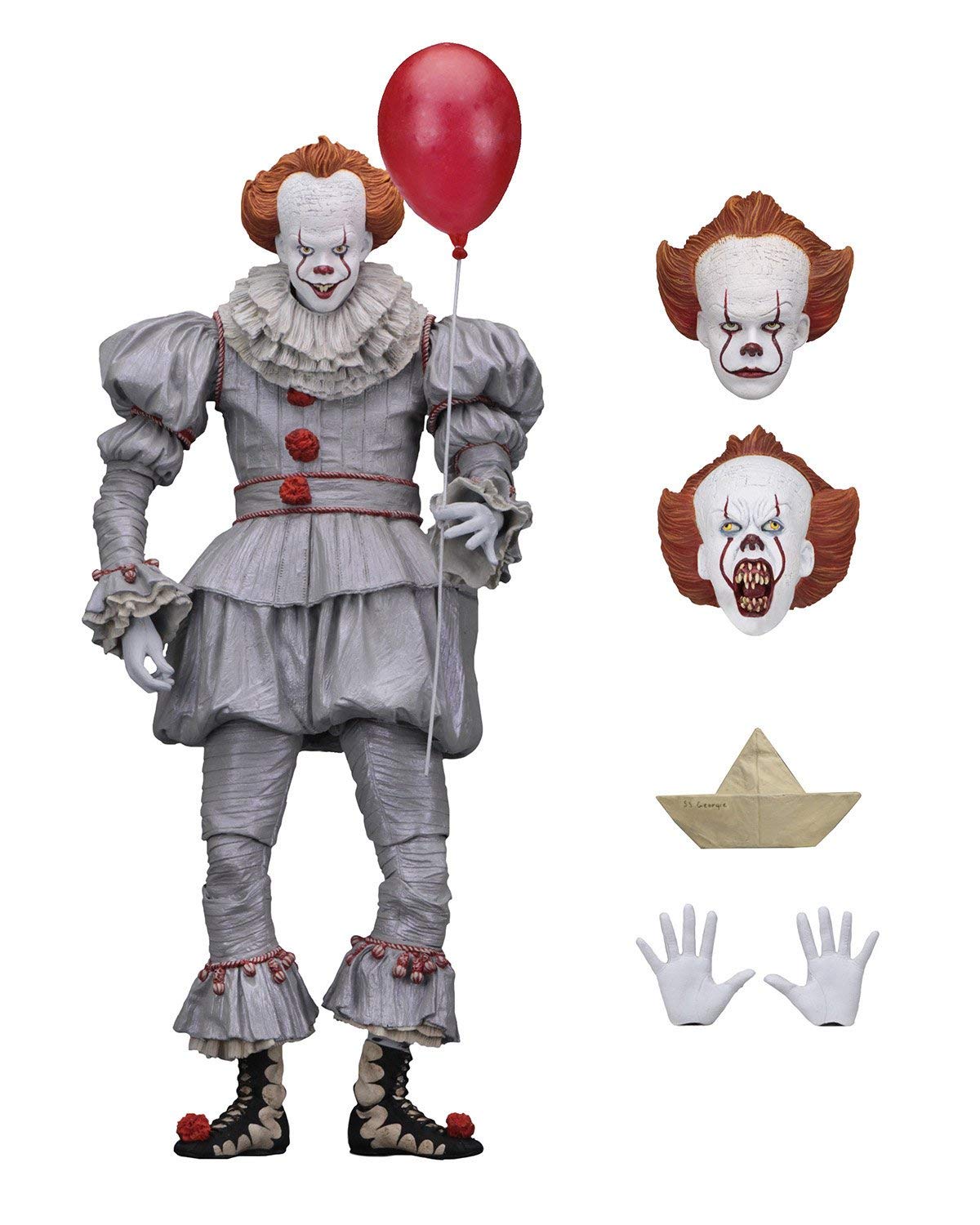 Thanks to Stephen King's novel 'IT', which was made into a movie that starred John Ritter and Richard Thomas, many people developed a fear of clowns. Although the movie is not as scary as the novel, Tim Curry's portrayal of the murderous clown has a terrifying appearance. Although he looks innocent, Pennywise has sharp teeth which are used for eating children and it is one of the most popular Halloween Costumes around. With his red hair and colourful clothing, a Pennywise costume is a great idea, especially as it will scare anyone who has seen the movie.
10

Plague Doctor Mask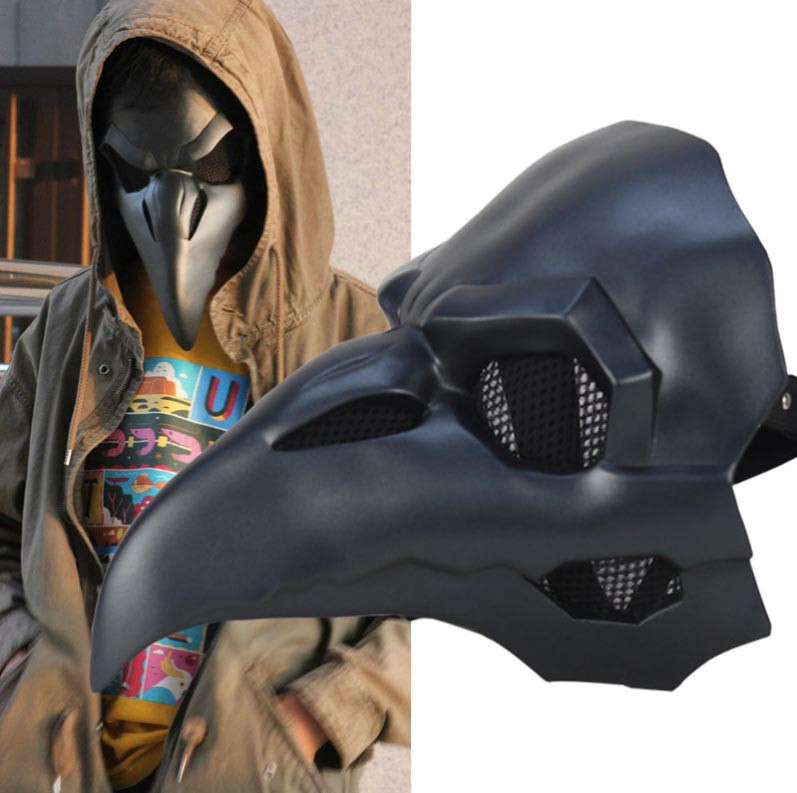 Since we all have been getting used to masks most recently due to the c19 the plague doctor might be a cool idea for Halloween 2020. The plague doctor would be responsible for visiting victims of the plague in the 17th century in Italy and France.

"The clothing worn by plague doctors was intended to protect them from airborne diseases. The costume, used in France and Italy in the 17th century, consisted of an ankle length overcoat and a bird-like beak mask, often filled with sweet or strong smelling substances (commonly lavender), along with gloves, boots, a wide-brimmed hat, and an outer over-clothing garment."- source wikipedia.