New York Fashion Week has displayed a huge range of the shade of green. It seems more and more designers are getting that earthy feeling and making fashion come to life by using the colours of nature. But, the colour green that these designers are using isn't just a random colour choice; it is also a fashion statement that reflects a deeper trend within the industry.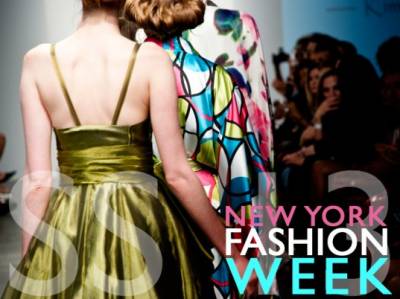 More and more, the fashion world has started to incorporate ethical concerns into their brand identity, making eco-chic a mainstream and readily available consumer product. Perhaps the most important reason for green's growth throughout the fashion scene is a deliberate shift toward presenting sustainable fashion as not separate and unique, but simply fashion at its best. Women's Country Clothing and men's country clothing alike have taken the world by storm.
There are many reasons for the eco friendly change happening in fashion recently which have been displayed at Fashion Week itself.
Designer Stella McCartney and prominent influencers such as Livia Firth and Vogue have long promoted the integration of sustainability into luxury style. American Apparel and Footwear Association Maverick Award-winning designer Yeohlee Teng have made local, zero-waste production an invisible but omnipresent part of her signature style, from using manufacturers in New York's Garment District to reusing pins from her studio floor. The same goes for Diane von Furstenburg and the Council of Fashion Designers of America, who have helped mainstream green design through the CFDA/Lexus Eco-Fashion Challenge. One of the designers to win the inaugural award, Maria Cornejo, quietly uses environmentally friendly materials in her signature line, which has been worn by First Lady Michelle Obama -- without a single mention of kale.