If you find yourself shopping for a gift for a man that pretty much already has everything, then perhaps you are after some help. Trying to look for a perfect present is not always easy when you are searching for an item for someone you love. But when that person already has everything they already need in their life, then it becomes hard to find them something they will find useful.
So how do you go about locating a gift in such a difficult situation? Well the best type of present for someone who already has everything they could ever want, is a funny present. Something novelty, something that adds some laughter to their hectic routine, or something that keeps them entertained for a few minutes of the day. This is the perfect type of present to give someone who has everything.
So what are the best funny gadgets to offer as gifts? Well here are our favourites when it comes to choosing a novelty gadget for the one you love.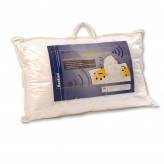 M:Tech iMusic Pillow – This musical gift is perfect for the man who enjoys his tunes. With a built in speaker, all you have to do is plug in your iPod or MP3 player and you can listen to your music without wearing any uncomfortable headphones. Perfect for those who like to listen to a few songs while kicking back on the bed after a long day of hard work. You man is sure to love receiving this as a present.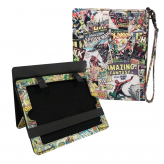 Marvel Comic Book iPad Case – If you man really has everything, then he is sure to have an iPad or a tablet of some kind. If so then this Marvel comic's case will keep it safe and protected. Any comic book fan or super hero admirer would love to cover their precious iPad using this comic book style case. Ideal if your man is one always on the go. He can show his love for comics and carry his iPad or tablet in style with this Marvel comic book case.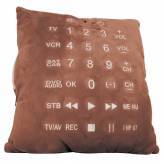 Remote Control Cushion – Surely a man who has everything will have a wide screen television up on his wall. If so then this remote control cushion is the ideal gift of choice. If you man likes to unwind on the sofa after a hard day of work, then he is sure to love this too. The remote control cushion has infra red technology built in, so you can actually use it as a channel changer for your television.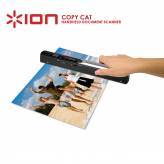 Ion copy cat handheld document scanner wand – This nifty little device will allow you to scan any document including books, photos, papers and more. The USB cable can then be plugged into your computer where your documents can then be stored and saved. This is a great gift for someone who wants to store their photos or important documents onto their computer. These can then be shared with friends and family and kept safe and secure for years to come.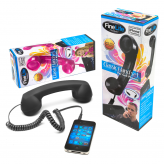 Retro Mobile Phone Handset – He will certainly add some fun to his work day with this retro phone handset. Just plug into a mobile phone device and you can talk through the retro hand set. Perfect for the man with the office at home, this will definitely jazz up his work day.
Author Byline:
Claire Hunter enjoys writing about the latest products, gadgets, home wares, gift ideas and other topics too. The items in this post can be found at Menkind, an online store that offers a wide range of products to those looking for the perfect gift for the man in their life.