A lot of us like making video and to make good photos or videos at some point we need to get our device stable. Enter the plethora of mounts and options for your action cam like gopro to sony but for the traditional shots the trusty tripod steps up. With full adjustability and ease of setup its a deign that has stood the test of time. But how to get your non camera / video camcorder device to attach ?
Enter the charger city Grip and the konig travel tripod.
This review will be extended over time as I use it and in the style of all my reviews to give a good account of what I think of it.
Read more: Konig Tripod for Tablet (IPAD kindle etc) or Mobile Grip COMBO review
I am one of the many sufferers of lower back pain caused by the muscles locking down on the spine. This is a catch 22 scenario and it can be very hard to get the muscles to let go and let all the juicses start flowing again, amazingly when that happens the relief comes as quickly and mobility is restored. If left untreated the scenario leads the sufferer to be very disabled.
The JBL pulse 2 bluetooth speaker is designed for great sound and practicality. It is also stylish going that extra mile in th trend of speakers being visual as much as audible.
A stylish mid range pair of swimming goggles for all purpose use. They also fit large noses due to the changeable bridge piece.
Why ? You might get annoyed having to remove and swap cables from say your laptop or ps4 vs your sky source into your tv.
This little device can come to the rescue.
Here is a direct link to this fidget spinner.
This is a guide for people looking to advertise with google adsense. Distinct from organic search (SEO) and yet overlapping.
In this review I look at shaving my beard off using clippers and then the all new mark 2 CORNERSTONE SHAVING SYSTEM - HURAH!
Some stylish macro shots and close-up videoblogging of the event as it progresses!

The Panasonic ES2216PC Close Curves Women's Electric Shaver, at around $30 on Amazon, is a good price for the efficiency of the product. Out of over 2000 customer reviews, 43% of customers rated it 5 stars, with 19% giving it a 4 star review. So, more than half of the customers gave it a good rating, and here are a few reasons why. For one thing, it has 4 blades to give you a closer shave. Also, there are 4 independently floating heads that also add to a closer shave. There is a snap-on bikini trimmer included to give you a less painful shave on the bikini area.

Read more to see if this shaver is right for you.
Read more: Panasonic ES2216PC Close Curves Women's Electric Shaver Review
Epilators are a little different than electric shavers, but they still function similarly.
Based on the customer reviews on Amazon, it receives an average of 4 stars. More importantly, 54% of users gave it 5 stars. If you're looking for a highly rated epilator at an affordable price, then look no further. The Braun Silk-épil 5 Power 5280 Epilator is the one for you based on its functionality and style. It is priced at around $55 on Amazon, so it's at a medium price range. It functions similarly to the Braun epilator in this product review set, but is different because it doesn't have as many extra attachments. See below for the positive and negative features of this epilator and decide if it's the right one for you. 

Schick Razor Trimmer
While the Schick Hydro Silk TrimStyle Moisturizing Razor is only partly electric, it gets you introduced to using an electric razor. At around $11 on Amazon, it is one of the cheaper razors you can get. Out of almost 2,000 customer reviews, it received 4 stars overall for the product. The shaving part of the Schick Hydro razor is not electric, but the bottom part is. It includes a bikini trimmer that works excellently for your generic brand of razor. Look below to figure out if this razor might be good for you for temporary or long-term use.
Read more: Schick Hydro Silk TrimStyle Moisturizing Razor for Women with Bikini Trimmer
Do not confuse this with the series 7 in 1 kit which has the 3000 series label too! Possible confusion here and we have seen product manufactures use this to their advantage in the past..
This shaver is better. The 7 in 1 struggles to do anything particularly well. This shaver however seems to have one of the better motors and battery out there though still no we don't have a super duper one! The only criticism which is consistent with this is the accuracy at short lengths. So if this isn't why you are buying this as you are looking at lengths greater than 1-2mm say then the accuracy factor isn't a problem. 
Read more: Philips Series 3000 Beard Trimmer QT4013/23 REVIEW
Really an amazing option for the money if you want to get the job done and are not afraid to have a few fiddles with a less than ideal 'tray' and charging scenario. If you can put up with that then you might find this ideal. It isnt for cutting your hair but can be used very well to trim a beard. 
If you're looking for a one-stop solution for all your grooming needs, then Braun MGK3060 Multi Grooming Kit is the best pick. Before getting any further, let's see what all we get in the package.
So, we get the following things with the Braun MGK3060 Multi Grooming Kit:
One Trimmer
One Detail Trimmer Attachment
One Nose & Ear Trimmer Attachment
Four combs with 13 precision lengths from 0.5mm to 21mm.
One Gillette Fusion Pro Glide Razor 
I really didn't know what to call this. And depending on the title it changes if this is good or not. For eample if you say this is a clockwork radio then the main function is that and then it runs down too quick after cranking for a minute. But if you say charge it then it becomes a power bank and has a radio built in then its great. So you might say the crank is just for the LED torch function then it's taking on a different quality and use case scenario. So you have to be kind and realise what is supposed to be used for what. Read on..
We are adding to this listing to keep it updated with the latest keyboards from apple.
This is a review of the apple keyboard (wired) suitable for all apple products like (*) macbook pro or apple macbook air. As a serious alternative to the bluetooth keyboard, do you really need bluetooth?
* ipad iphone (devices wothout a usb port) etc- you will need extra device to get usb connectivity so go for bluetooth.
A blend of oils that is designed to offer a softening feel for your beard. It does smell really nice and comes in a package that suggests a more premium product. It gives a slight sheen and vibrance to my beard. Overall I liked it and this was bought as a gift.
We present this hand held gimble stabilized video recorder in 4k.
Grooming is one of the most important parts of your day- for any man. And the beard contributes to a major slice of the pie of mens grooming. The most important tool in the male arsenal for grooming is the Trimmer. Nowadays, there are a lot of brands out there selling various types of trimmers that is mind-boggling. Choosing the right trimmer is no less than a strategic war. But don't worry, this review shall try to save the day by informing you about an awesome mens grooming product by a well-known brand.
Read more: Panasonic ER-GB40 Hair and Beard Trimmer (Wet and Dry)
So here we introduce Philips Series 3000 7-in-1 Waterproof Mens Grooming Kit. Yes guys, it's not just a trimmer, it's a kit. Moreover, you can get any one of the two variants – The Black or the Blue one. So it means that you can choose the one which tickles your fancy most. 
Read more: Philips Series 3000 7-in-1 Waterproof Mens Grooming Kit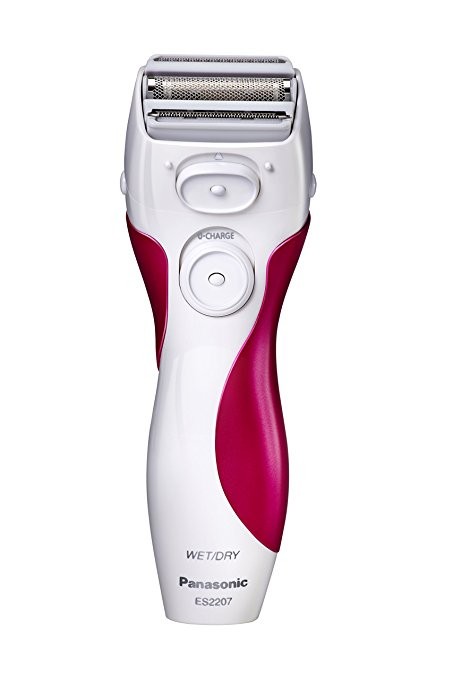 The Panasonic Electric Shaver is at a lower price range at around $17. This electric razor has a sleek, feminine look with a pink and white color. Also, it's attractive yet durable. This electric razor features 3 independently floating heads for a closer shave than some electric razors. Out of over 4,000 customer reviews, there are over 3,400 4 or 5 star reviews. The Panasonic Electric Shaver has overall 4 stars out of 5. This shows that many customers like this product, and there are many reasons why it's popular.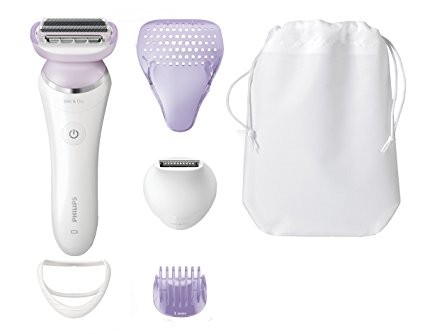 The Philips SatinShave Prestige electric shaver is a shaver that is full of versatility. With around a $55 price, it is at a medium price point compared to other shavers, and it's worth the money. For one thing, this razor has 5 accessories for your different needs such as a bikini trimmer head that will help you with virtually painless hair removal. The shaver also includes an efficiency cap that helps you with less painful hair removal as well. This shaver is made with comfort in mind and is effective both wet and dry making it a super convenient choice.
Read more: Philips SatinShave Prestige Wet & dry Cordless Women's Electric Shaver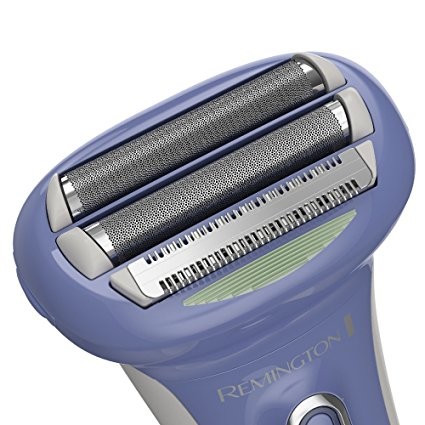 The Remington brand is one of high quality at a cheaper price point. For instance, The Remington Electric Foil Shaver shown here is around $30 dollars on Amazon. It's about at a medium price point, and it's a good product for the price. On Amazon, it received an overall 4 star review based on over 200 customer reviews. This shaver has many features including Smooth Glide Technology. Smooth Glide Technology is an open-blade cutting system that allows the hairs to pass more easily through the foils for a closer shave. In addition, the Remington Electric Foil Shaver also includes an Almond Oil Strip for smoother shaving as well. See below for more features on this shaver.
Read more: Remington WDF5030 Wet & Dry Women's Rechargeable Electric Foil Shaver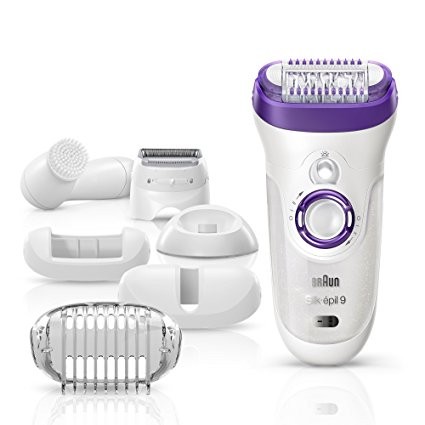 This is one of the highest rated, more expensive hair removal systems/ shavers on Amazon. It's more expensive for a reason, and here are some of the reasons why. The Braun Silk has more features than a typical electric shaver. The features include: a shaver head, a trimmer cap, a high frequency massage cap, a skin contact cap, a charging stand for an always charged device and a bonus facial brush. These features make it more than just a hair removal system. For instance, the facial brush can be used to clean your face of impurities and give you a facial at home. Also, the message cap can ease the pain of shaving by giving a nice sensation while you shave.
Read more: Braun Silk-épil 9 9-579 Wet and Dry Cordless Electric Hair Removal Epilator
Trimming your beard is one thing, but grooming it is another. Most people just seem to trim their beard but the one who grooms it seems to stand out. That's why beard grooming is an important aspect of every man's life- especially the one who wants to get ahead! But for a perfect grooming, you need a perfect trimmer. That's where BaByliss Beard Trimmer comes in. It's just a fantastic trimmer with loads of features which are really hard to find on any other trimmer in this price range.
First of all, the trimmer has an ergonomic design which makes it easier to trim and allows you to get a perfect trim. Secondly, it comes with an Advanced Contouring Floating Head which tracks the curves of the face for a comfortable and accurate trim. Precision Engineered Cutting Blades give you a sharp and perfect trim. It also comes with Precise Motorized Length Control with precise 0.2 mm incremental changes. The trimmer also houses an LCD Display which shows the battery status and the length setting. You can flick back the comb guide to the edge and give your beard a final touch.
The BaByliss iStubble+ Beard Trimmer comes with a powerful battery which gives you a trimming time of 45 minutes on a 90-minute charge. It also supports both cord and cordless use which provides you with more versatility in styling. Now that we have discussed a lot about the product, let's summarize the pros and cons of the BaByliss iStubble+ Beard Trimmer. 
Read more: (Conair North America) BaByliss iStubble + Beard Trimmer for Men
Beard grooming can sometimes prove tedious and expensive if you visit a barbers. But it is an important part of every man's life, so you have to do it.
Grooming your beard to suit your tastes (or your partners even ;)) takes time and patience. You also need the right grooming kit.
That's where we come in. Today, we are here to discuss an awesome beard grooming kit –the  Remington MB4045 Beard Kit.
This is a fabulous product and provides a lot of features which makes it great value for money and a must buy for those who want excellent facial hair.

First of all, let's see what all do we get in the kit. So, you will get the following items in the Remington MB4045 Beard Kit: 
Universal because you can sit any laptop on it but particulary matched to the brushed aluminum apple laptops like macbook pro or macbook air. The stand is good because it increase slightly the aount of desk space you have by having space under the laptop but for me I like that it lifts my laptop screen to very much the same level as my secondary monitor. If you are only using this laptop then combining this with a keyboard allows you to have a 'grown up' working setup. Higher monitor and separate keyboard feels much more relaxed. There are secondary benefits that allow a hot running laptop to get more circulation around it. So if your laptop runs hot then don't put anything under the stand.
You can find this here - https://www.amazon.co.uk/dp/B01N5P92BT
A multifunctional sunglass from queshark, imensley strong and light perfect for many sports and with excellent optical clarity.
Free up the way you listen to music with a portable bluetooth speaker. I review the Ultimate Ears Boom - one of the more expensive ones on the market but that simply seem more appealing than the rest. One of the less spoken of features is the mysterious logo showing IPX4 on the rear - this means that it can handle splashes and maybe even use in the shower ! I wouldnt need to go to those lengths but it clearly won't have an issue therefore with moisture - so long as it isnt extended contact with it.
EDIT Dec 2015- this is an older model now the amazon listing should be your first port of call for checking this new model out but really expect much of the same. This works out of the box in extending your XBOX ONE internal memory ! Awesome news indeed.
Older model review follows...[EDIT End]
I just took possession of my western digital 'MY PASSPORT' USB 3 portable hard drive. I got it for my Mac Book Air (MBA). I am very happy with the weight the size and its damn sexy. I went for blue. Its a 1TB model and it was pretty much plug and play the MBA spotted it needed formatting straight away and also defualt TIME MACHINE for me. Its wonderful being a part of the mac eco system. You must read more of this if you are in the market take advantage of my research as always and desire to get the best value and stye in products.
Read more: Western Digital My Passport portable hard drive USB3
I will be contributing to this review as time permits. So far I am enjoying the rapid boot times given by SSD and am not feeling any heat issues. The screen seems to have been thought through in terms of the resolution as well, things dont appear too small. I couldn't decide if I needed the power of the i7 and probably will be using it at limited times for some video converting.
I needed something to transport / protect my functional uber stylish and practical Macbook Air 13 inch. After cruising past the long queue for the iphone 5 release in westfield I found a few cases and sleeves. And the one I was looking for the Knomo 13 inch envelope. Its double the average cost of most offerings but will proabbly look good next year when these others are looking grubby at least I'm justifying the premium price tag of 64.99.