A suite of Coffee Maker Designs
Hot

editor
January 02, 2016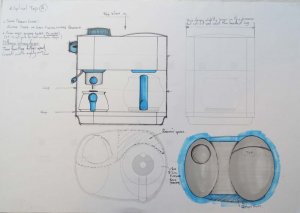 Thanks to Avant Premiere of Lyon I was able to work on this real world project all the work here is my own except the model in red (photo of a photo so not great quality).
Notice the coffee bean inspired control panel - use of metal parts to increase the premium feel of this mid budget machine. Featuring drainage - places for cups. The design is geometrically pretty based on two ellipses.
Editor review
Of course I love this as it is my own design. I am not sure about the choice of colour for the final model and think black might have been a better choice.
Was this review helpful to you?
User reviews
There are no user reviews for this listing.