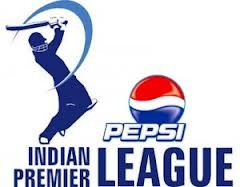 Akshay Kumar Fails To Get Footage At A Publicity Stunt At The IPL 2013
Something went horribly wrong with Akshay Kumar's publicity stunt at the IPL 6. 'Once Upon A Time In Mumbai Again' was the forthcoming release this macho actor wanted to promote at the Eden Gardens. Sonakshi Sinha, Imran Khan and Akshay Kumar wore specially designed shirts to promote the movie when they entered the Eden Gardens. The trio had thought that with their starry presence and the print on their T Shirts – 'Once Upon A Time In IPL' they would be able to woo the cameras.
The tag line on the shirts was very similar to the upcoming film release, 'Once Upon A Time In Mumbai Again'. The three actors had turned up for the game between Delhi Daredevils and Kolkata Knight Riders at the IPL 6, a high octane game, for promoting their film. However the cameras did not focus on the three actors which was not anticipated by Akki. The camera lenses had snubbed the three stars quite royally. It was discovered later on that, it was the behest of the administration officials that the cameras at the IPL were being operated due to which Akki and the two actors were not able to get even a second of the air time.
It must be noted that an official agreement is required for any campaign for promoting films by stars. According to the rules at the IPL games there is a code of conduct that needs to be stringently adhered to. Films stars are not allowed to indulge in any kind of cheeky campaign to promote their films. Celebrities of Bollywood town have always considered the IPL games as a massive tool for public relations, project promotion, etc. Whenever there is such a promotional drive to be undertaken, it becomes mandatory for the Bollywood town celebrities to seek permission before hand. It is heard that Akshay Kumar was not kicked about the idea of wearing the T Shirt for promoting the film, but it was the promotional team of his film who had convinced him that this gimmick would turn out to be a favorable one for him. However the gimmick only backfired. While Akshay Kumar was not successful in getting just 15 seconds of fame at the IPL 6, Shahrukh Khan, Akshay's rival was seen clapping, cheering and waving for his team at the IPL this season.
IPL 2013 Distracts Poonam Pandey!