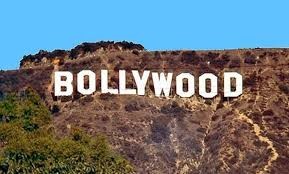 When the world is celebrating 100 years of India Cinema it was rare honour for the Indian film industry when renowned and much talked about actor Irfan Khan was the guest of honour at the London Indian Film Festival 2013. Other stars accompanying Irfan were PreeyaKalidas, FerenaWazeir and AsifKapadia. It was a heartening sight when Irfan and ace director AdoorGopalakrishnan conducted master classes as part of the festival.
The classes received very good response from the crowd. LIFF 2013 inaugural film was a work by NawazuddinSiddiqui, Monsoon Shootout.ShilpaShukla'sB.A.Pass(Hindi), Q's TasherDesh(Bengali), Pune 52(Marathi) and Akshay Kumar's Marathi production, 72 Miles- EkPravas were the other films showcased in the festival. The closing film is the much talked about Hindi film Bombay Talkies. This is a set of four short films made by well known directors like AnuragKashyap, Karan Johar, ZoyaAkthar and Dibakar Banerjee.
Salman's Appeal
Salman Khan will be keeping his fingers crossed till the 19th of August 2013. The actor according to sources will be tried for culpable homicide not amounting to murder in the hit-and-run-case. He was directed by the Mumbai sessions court to pay Rs.19 lakhs to the victims. The case which has already been postponed by several times will be next heard on August 19, 2013. Salman had appealed for a retrial and had pleaded not guilty. The court had rejected his plea on June 24th. The lawyers had filed a request in the court asking for self-restraint in the media.