With this season's trends a blend of sizzling neon, pretty as a picture pastels and monochrome with a little nautical style thrown in for good measure; if you can't find the right look for you, why not let your nails do the talking?
Nail Art is fun, funky and easy to get great results and at all of the London fashion shows, many of the models and celebrity guests were sporting the latest and greatest in fingernail fashion. Celebrities such as Lady Gaga and Katy Perry have really embraced the beauty of nail art. The best thing is that with a little imagination and effort you can produce some truly amazing results and there are plenty of stores in London that stock some nifty little nail pens and nail accessories to perfect your look.
Anyone for Neon?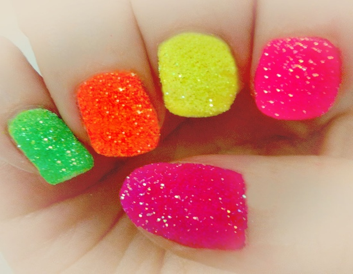 Neon is the look that everyone is simply desperate to wear and even if you don't want to go all out with brightly coloured clothing, you can always add a splash of colour to your gorgeous nails. Whether you choose just one neon colour or follow the latest celebrity trends with nails of various neon shades there is a look just for you. Be creative!
Perfectly Pastel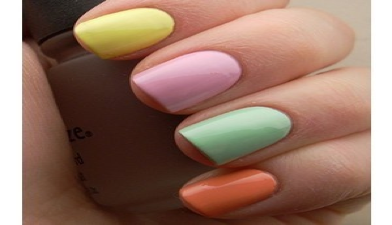 Spring is...well...springing and pastels are the colours to be seen in. Gentle pinks, peachy shades and baby blue hues make for terrific talons so why not give the latest pastel shades a go? Beyonce was spotted recently with the perfect pastel nail look. With two tone pastel nails or graduating colours from cuticles to tip your nails will be a great talking point at any spring/summer occasion.
Monochrome mix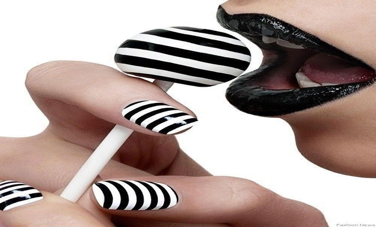 Black and white clothing is all over the catwalks and red carpets at the moment and this is a style you can really wear from top to toe so why leave out your nails? There are so many different ways to style your nails with a little monochrome magic. Stripes, spots, nails of alternating colour or glorious zigzags or flowers; there are so many ways to wear this trend
so be adventurous with your nails and make that outfit truly special with these finishing touches.
Nice and Nautical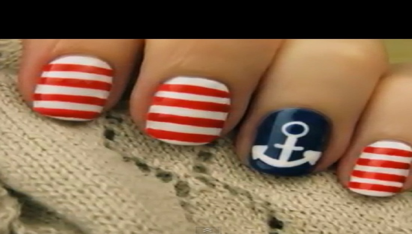 Nautical style in deep blue, funky red and dazzling white is the perfect mix of colours for those spring and summer days out. Again, these colours can be worn in so many different ways and you could even add a dash of gold to complete the look. Deep blue nails with tiny spots of white and a delicate little red bow can be a great design and there are so many matching clothes in stores at the moment to complement your nail design.
Nail art is the latest celebrity trend and when it comes to nail perfection, some celebrities always get it right. The latest Amy Childs pictures show that she is on trend as always with her nail designs.
However you decide to style your nails, you can be sure that the latest trends are just fingertips away so why not try ordering your nail polish online or looking for a salon in your area to give you the best of the season?
Zoe Berry is a vibrant and bubbly freelance writer who loves writing about many aspects of fashion, beauty and lifestyle.