3 minutes reading time
(532 words)
Things to look for when buying a new build home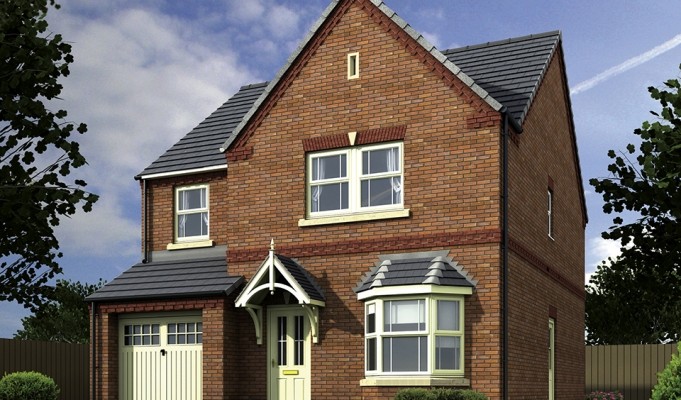 Buying a new build home can have many advantages. For one, modern building regulations ensure that new build properties are built to a good standard, well insulated and built with sustainable materials. However, purchasing the correct new build property can be tricky and it is essential to ensure that you are purchasing property in the right area and from a reliable and high quality homebuilder.
Choosing a Location
One of the most difficult things about purchasing a new build property is that it is often difficult to envisage how compatible the home will be in the local area and how the local area will develop. This is not a problem if you are purchasing a property which is part of a single home building project and is surrounded by established homes, amenities and facilities. However, many new build homes are part of large construction projects which can potentially alter the face of the surrounding area. Sometimes, buyers are put off by new builds in areas which appear lacking in character and have fewer amenities than other suburban homes available on the market. However, it is important to remember that new builds bring new business possibilities and amenities to the area and the character of an area and the surrounding homes will develop as people move into the area. Therefore, new build homes can be a great investment as a recently developed urban area can quickly become highly sought after. The key thing is to consider the potential of the area and see what plans the homebuilders have put in place for the development of the area.
Sustainability
Modern building regulations ensure that new building projects meet certain sustainability criteria and are well insulated. However, given the opportunities for sustainable development within a new home, there is potential to buy some even more highly advanced sustainable homes which can save you huge amounts on your energy bills and are potentially a great investment as energy prices continue to rise. For this reason it may be worth getting a sustainability survey of a new property and consider renewable energy solutions.
Finding Character
For any homebuilder, it is always cheaper to build homes to a similar specification, as this is faster and easy for architects and construction workers to develop. However, this can lead to the homes within an area looking rather bland and characterless. It is important that new homes blend in with one another and the surrounding area, but each home should have its own individual features in order to attract unique buyers. Very few homebuilders appreciate this, however companies such as Ben Bailey Homes are highly proficient at building homes which are architecturally interesting and full of character. One easy way to know about the architectural and aesthetic quality of certain projects is to look at the ratings given by the Home Builders Federation, who class homebuilding organisations from one to five.
James Lancaster is a writer who specialises in developing trends in the property market and offering property advice. Ben has written for a range of magazines, newspapers and on-line media and describes #Linden Homes and Ben Bailey Homes as one of the leading homebuilders and realtors on the contemporary market.
Related Posts
Comments
No comments made yet. Be the first to submit a comment
By accepting you will be accessing a service provided by a third-party external to https://style-review.com/