2 minutes reading time
(424 words)
The Rise Of Sports Luxe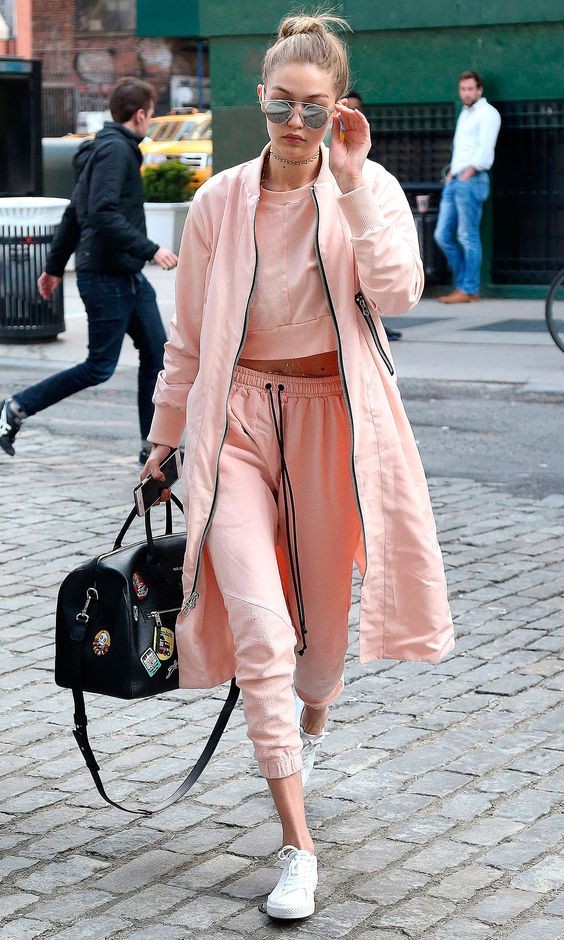 There was once a time when luxury sportswear didn't exist and being seen in a pair of joggers was associated with the youths of today's generation. However, since then designer brands have fallen in line with the luxury sportswear styling, basing a styles and individual pieces to the incredibly popular trend. Brands themselves have been designed from them which quickly established them as fast fashion brands. It doesn't stop there as it has seen both men and women take this styling in their stride and balance the 'comfort meets style' trend'.
To help you understand the popularity trend we have come up with up with essential sports luxe items to add into your wardrobe this 2017.
Tailored Joggers

As we previously stated, tailored joggers are now one of the most on-trend items for any wardrobe. Technical fabrics have now been introduced, which has seen joggers move away from the cuffed bottoms and more towards trousers. This means your grey joggers are still joggers however it has seen something of renaissance in this time.
Mix and match them with shoes, blazers and shirts, which in turn will transform your outfit and will also make you feel entirely comfortable during your whole day.
Blazers & Jackets

Bomber jackets have become hugely popular to the point where Google has seen a spike in the number of searches for them, however, in the fashion world they are a must have. Whether you decide to choose from suede biker jackets, wind breakers or a smart blazer, it is all included into the sports luxe styling.
It doesn't have to be all casual and it doesn't have to be all smart, it needs to have a fine balance of the two. You'll go on to notice that the clothing are created with technical fabrics, which in turn are slimmer in fitting and can even be worth as part of casual suits. Brands like Antony Morato, Android Homme and Intro Clothing have all moved closer to the tailored fittings in order to stay in line with the trends.
Accessories

The beautiful thing about sports luxe is amount you are able to mix and match combinations of different accessories. You are able to match snapbacks, such as Societe Noir and designer jewellery, which personifies the sports luxe style. It is the ultimate balance of luxury and style, being casual and formal, smart and comfortable.

Add the finishing touches to your outfit with accessories and explore the different avenues your outfit can go down.
Comments
No comments made yet. Be the first to submit a comment
By accepting you will be accessing a service provided by a third-party external to https://style-review.com/