[Please note this is an old blog post now and laptops and technology have moved on so please treat any information as old]
From my recent blog on the best 15 inch laptops out there I was talking with a colleague Henrick and he raised the question as to why I was looking at 15 inches. In Asia 14 inch and sometimes 13 inch are more popular - they love stuff small and cute in Japan for example. But here the 15 inch has dominated main stream laptop sales and for me this has also been the size laptop I have looked at in the past.

HP Envy Spectre 14 xt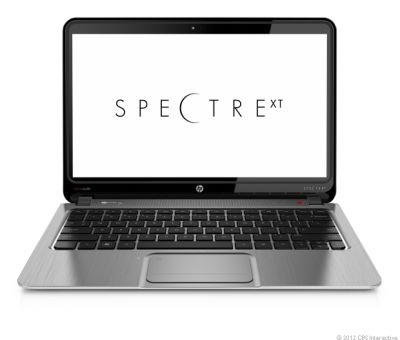 Thanks to CNET for the image

I did have a serious consideration 4 years ago on the subject but the 15 inch won out. This is the laptop I have now the dell 1530 XPS which is due for replacement as the screen is having freezing issues depending on the opening and closing movement (hinge) a slight adjustment gets rid of the green slime and all is well. Its also running the rubbish Vista. It will last me out until windows 8 perhaps later this year and the arrival of the Ivy Bridge 3rd gen Intel processors which should be much better for battery consumption. At the time I went for the 15 inch version and didn't regret it. I have perhaps watched 50 movies in 4 years and could be argued that a 14 inch might have been ok to do this as well. The display is a very important consideration for me. In todays market so long as I can connect to a big flat screen then working on a 14 inch laptop (usually sharing the same keyboard) should offer advantages giving up few of the disadvanages. Im actually tapping this out using a Samsung notepad an 11 inch N120 and it is fun for a short time to work on this. I think I would be fine full time with a 14inch machine, some 13 inch machines cram 14 inch worth of resolution into them but I would not go this low.

So thanks Henrick for muddying the water and giving me a whole new bunch of machines to compare ! I am finding myself looking at the smaller siblings of the same machines found in my 15 inch laptop reviews. Namely Dells XPS 14z, the HP Envy 14 and the Samsung Series 5, 7 and 9's.

The display becomes more critical for me so for these what are the resolutions for these ?

Dell 14z - A dissapointing 1366 by 768
HP Envy 14 Spectre1600-by-900 (What I want) but the RAM is just 4GB preventing me from going for it !
HP Envy 14 1600x900 (Looking into this one now)

Samsung Series 5 14 inch 1366 x 768 (no backlit keyboad - small niggle)
Samsung Series 7 14 inch - review 1600x900 quality screen - matt finish - work out in daylight ! Big plus for me.Question mark over the amount of RAM available as I write. If I want my machine to last 4 years 4GB might not make the mark. At least having the option to upgrade is important.
Samsung Series 9 13.3 (no magical 14 inch) inch 1600x900 - no optical drive SSD and only integrated graphics.But too thin if thats possible - I prefer a more robust typing experience - the travel is shallow on this class of ultra laptop.