4 minutes reading time
(786 words)
How Will Trends Change the Way We Dine in 2020?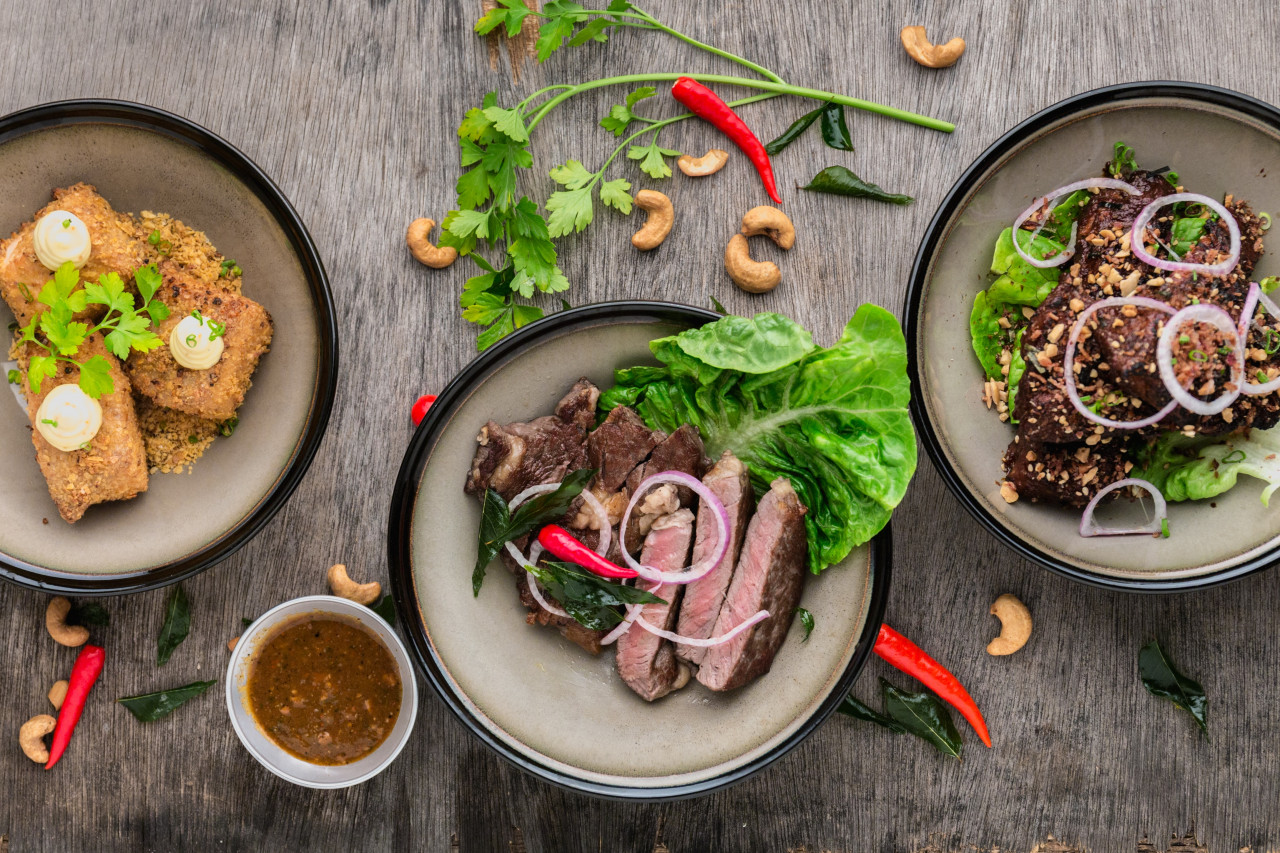 Just like pretty much every aspect of our life is constantly changing, the way we dine is also expected to see some major changes in the new year. The reasons are many and they range from the change demands among clients to the ever-growing pressure of preparing delicious meals as quickly as possible. Here are just some things you can expect.
Food and health
We are more health conscious than ever, which is why there will be a surge of plant-infused beverages featuring super food ingredients, such as match, yerba mate or camu camu. We'll see many new stress-fighting, mood-boosting and energy-enhancing adaptogens, such as macadamia milk and ashwagandha. If you look up the word "gastrophysics", you'll get a better picture of this trend related to the impact food has on how you feel.
Non-alcoholic options
As you might have noticed, cocktails containing alcohol seem to be losing their battle against non-alcoholic options. Passion fruit, kombucha-infused beverages and tropical tea slingers are making their way onto drink menus, despite the fact they are anything but inexpensive. The inclusion of an assortment of new ingredients and presentation styles is accompanied with prices that are on par with base mixed drinks.
While millennials are known to consume less alcohol than previous generations, they are also famous for their readiness to trade up to more premium and heightened experiences. This means they are looking for delicious and memorable drinks that will exceed even their wildest expectations. So, expect to see more fermented, infused and cultured drinks, as well as indulgent alcohol offerings like sangria sorbets, bourbon and chocolate milkshakes.
Speed of delivery
We are now expecting to get everything very quickly, from information to our food. The use of technology is making our life easier and it has also found its place in restaurants and similar establishments. Just like the trend of making everything automatic is dominating all industries, it's also present in the catering business. For example, you can now get your favourite food from state-of-the-art self-service kiosks, which enable you to get your food extremely quickly. Another advantage is that it's always of the same quality, so you needn't worry if the chef has been having a bad day in the office.
Mixology
Chefs will share the spotlight with mixologists in 2020. We have actually witnessed the lines between kitchen and the bar blur over the past several years, with modern mixologists rivalling chef creations by using precision and art in their work. We can also expect to see new and dynamic flavour combinations, making use of organic, plant-based whole foods, as well as local, natural bitters, syrups and purees made in-house, and other innovative infusions, all made in the attempt to achieve zero waste.
Transformative Spaces
Food is now associated with the whole dining experience. The quality of food and how it's presented are just a fragment of a much bigger picture. Restaurateurs are creating memorable experiences not just with food, but also with concepts making innovative use of space. In countries like Canada, for example, you can now enjoy dining experiences in human-sized snow globes. Alternatively, you can opt to savour your meal in a crane-suspended restaurant, some 50 metres off the ground. This year will definitely see the trend of restaurateurs thinking outside the box become even more prominent. In their attempt to maximise the space and be multi-functional, restaurants are going to continue promoting facilities such as gender-neutral bathrooms, which are more inclusive and accessible to customers.
Wood-fire cooking
It may seem ironic that in the world going so fast into the future we are talking about the oldest way of preparing food, but that's the reality we live in. Wood-fire stoves are the norm for creating pizzas, but chefs are rediscovering their benefits for cooking so much more. Unlike old stoves, new ones are virtually smokeless, but they allow chefs to experiment with a whole new level of flavour, choosing various types of wood to create different taste notes.
Zero-waste
One of the most remarkable trends is the one related to the way we deal with climate change. The zero-waste movement will be even more important in the future, with restaurant owners implementing new techniques and food systems to reduce their environmental footprint and increase their savings. One way to achieve this goal is to cut down on single-use items. Another is to include unused kitchen ingredients into drinks and vice versa. This is a very challenging task, because the quality of the food on offer must not suffer, but many restaurants have found the way to create almost no waste, yet yield solid profit margins.
As you can see, there are many exciting trends that will shape the way we dine in 2020 and we should embrace them to make the most of the whole dining experience.
Comments
No comments made yet. Be the first to submit a comment
By accepting you will be accessing a service provided by a third-party external to https://style-review.com/