Renowned actor Boman Irani said, "One can understand a person by the way he removes his wallet and puts his hand to take out money." Truly, a wallet speaks volumes about a man's attitude toward life and, of course, about his taste.
Choosing wallets for men requires careful thought. With so many choices available from almost every brand, you may get a little confused when choosing the right one. It is always a good idea to do your own research before you start shopping. Knowing about the common types would surely help. ---
Top 8 Types of Wallets for Men
There is a large variety of designs and styles. Broadly speaking, you will find the following eight types to choose from.
Bifold: Also known as hipster, this type is very popular among men of almost all age groups. It can be folded and slipped into your pocket handily.
Trifold: As the term suggests, trifold wallets come with three sections and can be folded twice.
Checkbook: This type is designed to hold a check book. You can even use this to keep your cash unfolded.
Coin: This type has a separated compartment for keeping coins. The closure of the compartment generally has a zip or snap button.
Envelope: This type resembles a basic business envelope. While the structure is very simple, it may have a number of compartments like a lady's purse has.
ID wallet: This type is designed to hold ID card, debit cards, and credit cards. You can also carry some cash and a key.
Travel: This type, as the name suggests, is perfect for travelling purposes. It has separate compartments for keeping passport and visa. It can also hold currency and other important documents, such as traveller's insurance and other ID proofs.
Wristlet: This is generally a zipped wallet, with an extended strap that can be looped around your wrist. 5 Things to Note
There are several other things to consider when selecting purses for men. Here are the top five things to look for.
Material: The material or fabric is extremely important, as leather is not the only option available today. Some sporty items are available in nylon and canvas as well. Even if you choose to buy a leather item, be sure to check the quality of the leather. You should also check the texture, structure and the thickness of the material.
Price: Maybe you are on a budget, but want to choose the ones that would last long. If yes, then you should avoid opting for brand fakes. Try to go for simple items made of genuine leather. Also remember that a branded product may be a little expensive, but it would be durable. Thus, it would help you save money in the long run.
Colour: The most basic colours available are the tanned leather, beige, black and various shades of brown. Nowadays, you will also find wallets for men in shades of dark green and red. You can try these unconventional colours for a change.
That's only 3 things ??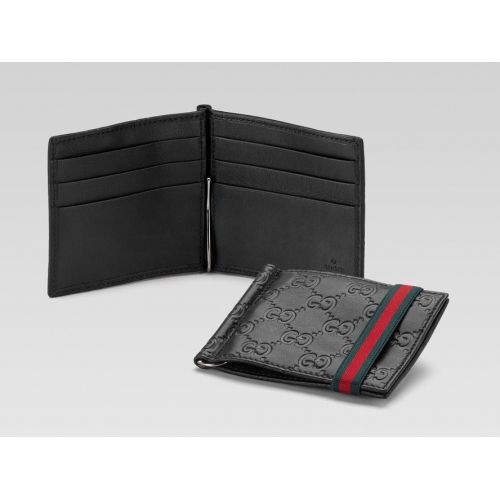 When choosing men's wallets, you should also look for the number of compartments. It is important to consider what you want to carry and choose accordingly. When buying men's purses online, you should check the details about warranty as well. Also, consider shopping for these items from an acclaimed online store, so that you can get the flexibility to choose from a wide range of products. Some reputable portals offer huge discounts on the original price.