11 minutes reading time
(2135 words)
The Best Apple Airpod Clones 2021 | Super Copy Apple Airpods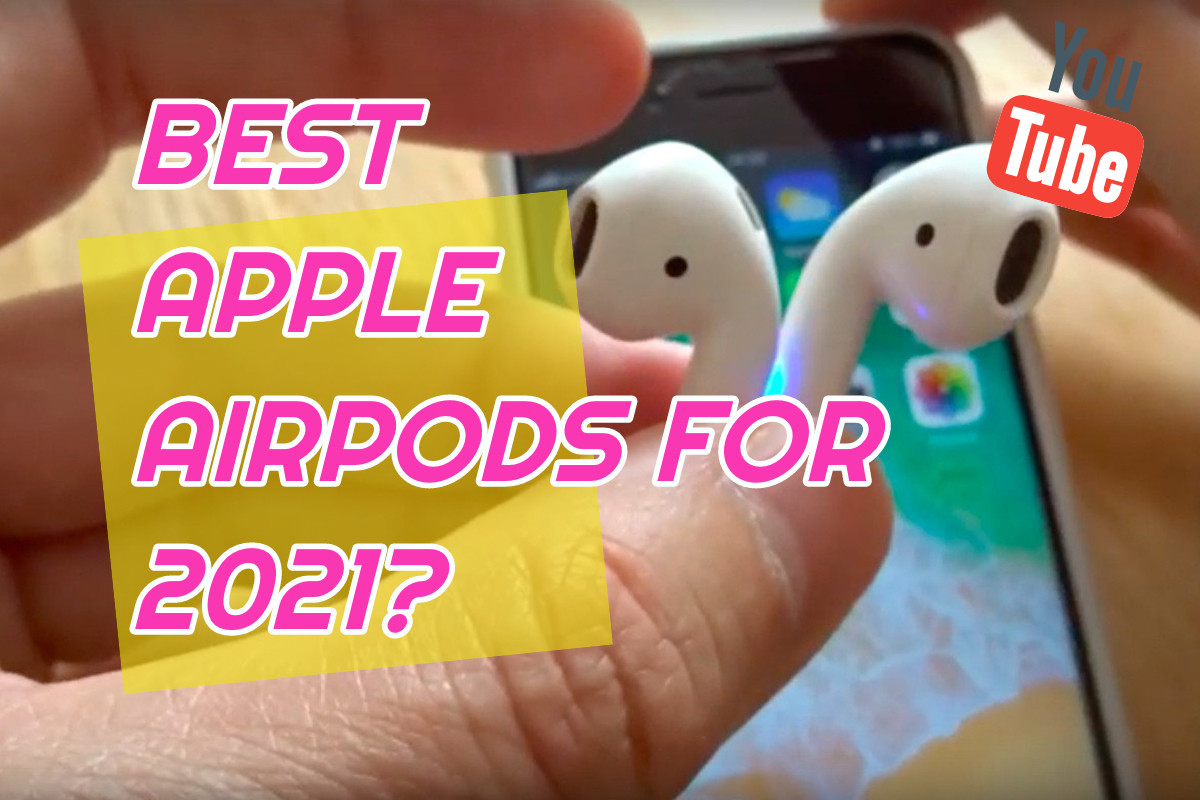 Editor's Note March 2021
ANC (Active Noise Cancellation) is the latest addition along with sensor improvements in the better chipsets. Buy the best you can afford if you trust the vendor! As always don't expect the same performance as from originals. These are clones and you need to scale down expectations accordingly. However now since 2019 they are much much better and you should get quality product but don't spend less than 30 dollars.
Best Airpod Pro Clone 2021
Since the last quarter of 2019 Apple AirPod Pro was cloned. The first version was clearly a little rough around the edges with i200 Insides. There is nothing wrong with the i200 and they are still excellent especially if you get the better chipsets. Now in Jan 2020 look out for GPS and Renaming as the new functions. These functions have been ported to the Air Pod Pro Clones. So really all that is new is the product shell. The V1 came with just one rubber insert so you can't get the choice you get with originals. This is pretty important and look for these in the V2. Also prices have dropped to sane levels now supplier competition is leveling things out. We didn't bother to go for the V1 waiting for the V2 now and will update you with a video review.
We recommend you check out ShopStyleReview for your best clones. You will get good support check them on trustpilot and comeback in the event things go wrong. They also send out the best current models to make you very happy. And they don't charge a fortune either. It's great value.

Editor's Note October 2019
The real i200 TWS are still the best performing Airpods and no new evidence exists to us at least right now that you should look further. The fake i200's are probably now best to go for instead of the i80 TWS if your looking for a middle pair. We haven't really reviewed a true budget model as they only make sense for kids. The i200 fakes (non ear sensors) are that bit better than the i80's and are now not far in cost. Please let us know your thoughts on what pair you have or have tried. As always it's pretty hard to find consistency of sources as vendors keep getting listings removed if you find a good supplier.


i200 fake or regular? Which is best?
After a lot of discussion with people who go tthe fake i200 TWS (those sold on ebay and any without ear sensors) the following is very common!
Some users report constant disconnection which is actually something else. Please note that if like me you find them not a perfect fit you will without thought feel them move out- about to drop! Of course you go apply pressure and push them back in. This registers a touch with the fakes which have a lot more sensitivity than the i200 non fakes. That touch leads to a tap control pausing the play. It's not disconnected but feels like it! So just check that.
That issue I feel is the main reason I prefer the normal i200 TWS. The tap touch control is not so sensitive and you can push them in without this issue. One thing the i200 with ear sensors have as an issue is that the sensors are affected by wind and if for example you cycle wind rushes past and plays havoc shutting off play!
So there you go neither is perfect and I would say this may also be for the Apple airpod clones v2!!!
Explain the i200 TWS confusion please!
The i200 TWS was brought out shortly after the super clone 1:1 copy which everyone was like - WOW I WANT! This the following has to be anecdotal evidence but it is likely true:

The super copy by Chinese manufacturers gave them (and suppliers) a real problem. They couldn't sell it in volume to online stores because it was a forgery (properly). That is also to say a counterfeit. Yes the super copy airpods are illegal to sell in most places. You see the subtle difference of having logos and all the same detailing such as text on the airpods and case- frosted hinge metal.

So what I am about to say will probably get maligned or be disagreed with but my hypothesis is thus:
Chinese suppliers tell the problem to manufacturers who can't work out why sales are not as expected. So the manufacturers say "what can we do to solve this?" The suppliers say well we can sell them if there are no logos and they are not sold as counterfeit. So they came up with the i200 TWS which is the Super Copy 1:1 that you can buy let's say a little bit more legally than the Super Clones. These airpods are still getting removed from Ebay and Amazon which is why you see Chinese suppliers having duplicate images and listings so that they prepare for the listing to get removed. They just create a new user even new store and walla!

So now you may know my theory. It gives you the problem of finding good ones. Because all these clones are looking the same it is only when you know them and test them you know what you have. And you are not going to be able to know- sorry. Shopping on price is always a good guide. If it's cheap it's not going to be the best kind. It doesn't mean the sellers are not going to sell cheap high as well. So there you go. Caveat Emptor.

The best middle range costing pair right now. What most vendors sell as actual i200 TWS especially on Ebay.
The original i200 TWS with in ear sensors. Touch is not as sensitive which is better and also no volume control as per their clones the Apple Airpod 2's More expensive and not what you find for sale (mostly) on Ebay!
TL;DR
Don't buy i80 just buy i200 fakes or real i200's The i80's are not worth it at current pricing. Buy an amazing pair here we test the best sources and bring them to you worldwide with refunds unlike other vendors who will ask you to send them back to China costing more than the item is worth.
Editor's Note July 2019
August Update: There is a new named i500 TWS. We suspect this is a marketing trick (just renaming) and that these are i200TWS. We will be testing them and checking as much as possible the model numbers.
The best clone now apart from the 1:1 Super Copy are the i200 TWS.
The i200 TWS brings performance increases with a better chipset and ear sensors so like the true airpods these stop playing when you remove them from your ears. This is now the go to model.

But these have been quickly copied and you can see two price points very clearly. The cheaper ones do not have the in ear sensor, this is not a major thing also the cheaper ones do not report accurately the battery life. The sound is great in the cheaper ones. Also i200 TWS more expensive ones have no volume control on the touch control. So you can opt for the cheaper i200 TWS and get a great pair of airpods.
You need to find a good supplier you can trust and that takes time and experimentation. The best way is to simply buy from Shop Style Review Airpods they test and order direct from the cutting edge in China and offer you UK service refunds etc. If you chose to source yourself and save 10 pounds go with the reviews of trusted knowledgeable buyers and if the price looks low then your probably buying something else.
The others below are worthy and will so very good prices now so if you're looking for the Best Budget Airpod Clones all these models are good.
Editor's Note May 2019
Originally the i13 was the recommended airpod clone. These have quickly been superceded with better sound and battery life by the i60 and i80 (sometimes called i100). So in the following article replace i13 with the i60 or i80 then you are good :)
Below is a video of the i60 in action. The i60 is the best budget model but go for the i80 if you can't go for the i200. The i100 is not offering wireless charge as it clones the airpod v1 strangely.
The brand apple stands alone in it's products. They are designed in the USA with unrelenting performance, style and function. This is why they can command a bigger price than its competitors. Their macbook air was incredibly thin and their very first mobile had a touch screen. Apple lead the way with design and function. Let's go on- the iMac was a single unit integrating a screen and monitor now unrivalled in the marketplace. The iPad came from apple they created the first tablets though a firm called archos was making interesting products. Apple killed off the sony walkman with it's MP3 player the shuffle and iPod. Apple has always been synonymous with a good music scene and they released their take on headphones with the apple airpods. If something is a pod it is said to be a kind of module of another part or links together. The airpods come back to their case so you don't lose them and also they get charged from it.
If you want the real thing then click here to check prices on Amazon.com
In December 2016 we saw the first apple airpods. They had dual microphones in each pod to pick up your voice better, a W1 chipset and bluetooth 4.2 connectivity allowing them to be used with bluetooth 4 devices- not just apple products.
An update to the technology but NOT design came in March 2019 with a new H1 chipset and features such as wireless charging and better performance all round. As you can see below the design is almost the same apart from the light in the v2 release which was created to facilitate wireless charging.
Ever since their design in 2016 and their popularity chinese manufacturers got to copying elements of the design. AirPods were the first to use a case for example. The first clones were pretty awful but the i7 TWS was the first which had decent functionality at least were useable and served the function. To the non apple nerd you might have even been using the real thing. There have been a splurge of colours too from red to gold and inbetween- pretty horrific.
Copies of Copies
If the i7 was a decent seller it was the reason it itself got copied and you could never be sure of what you were getting. The best way to buy them was on price. If you pay low you know it's a copy of a copy. The i7 is also bulky compared to the say the i13 which is my tip for 2019. But find a good i13. Look for the following
Bluetooth 5
Touch Control

Siri engage
Wireless charging

We have seen a good few clones and there is now one which in fact is a little too much of a copy though it is very good it's illegal in the western world (not in China) as it is very nearly identical through packaging to the product. They have even stated it has H1 chip. Aside from that we recommend finding the good i13. Again there are copies of this and no the i14 is not better. Different manufactures just start labeling using a bigger number such as i30 doesn't mean it is better. I looked at this i13 and made a video to show you the best apple airpod legal clone. It's legal because it isn't showing itself as an apple airpod. Here is the good one on Shop Style Review- https://shopstylereview.com/product/3d-wireless-bluetooth-airpods/
Magical setup. High-quality sound. Siri access. The new AirPods are wireless headphones unlike any other. Now available with wireless charging case.
Official Apple Airpods Link
AirPods 2 have arrived and you might be surprised at what Apple did and did not upgrade from the original AirPods...
Forbes- What's the difference between Airpod versions 1 and 2.
A new version of Apple's AirPods could cold be coming in 2019.
The Best Airpod Clones Currently
Comments
No comments made yet. Be the first to submit a comment
By accepting you will be accessing a service provided by a third-party external to https://style-review.com/