5 minutes reading time
(1077 words)
9 Reasons Why Kitchen Hygiene is Necessary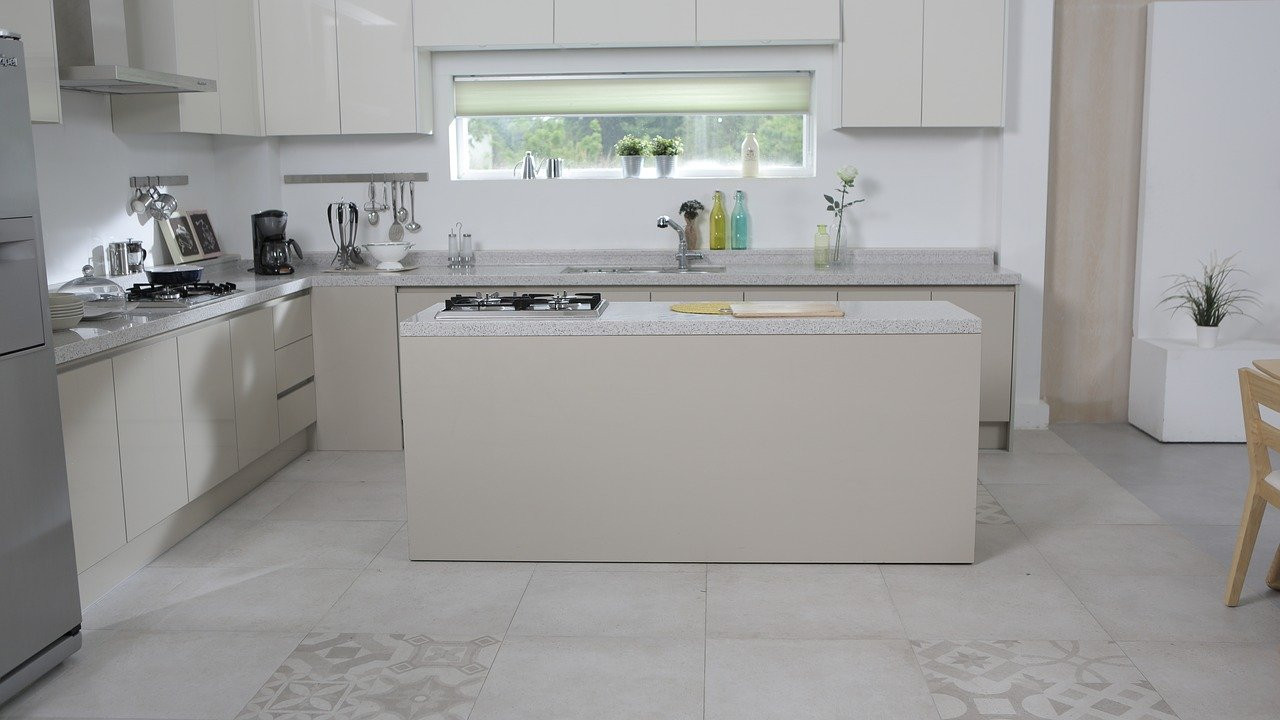 Depending on your family's habits, chances are high that you spend a lot of time in the kitchen, especially if it's adjacent to your dining and living rooms. Seeing as how no one likes a messy room, you need to toss out the trash on a regular basis, make sure there are no smells coming out of the sink and garbage disposal as well as de-grease your appliances on a regular basis. These tasks are not too difficult, right? Read on for reasons why keeping your kitchen clean and tidy is necessary for better health and ensuring your family stays healthy.
It will prevent foodborne illnesses
You are, hopefully, already aware of precautions like washing your hands after touching raw meats and using different cutting boards for veggies and meat. Well, cleaning your countertops and the sink after preparing food is also a vital step in preventing foodborne illnesses which often occur because of spoilage and cross-contamination. From Salmonella, Listeria and pathogenic E. coli to Staphylococcus aureus, hepatitis A virus and Shigella sonnei, unfortunately, there are many bacteria that can find their way to your kitchen and affect your family's health. Therefore, to reduce the risk of this issue, wash your hands before and after handling food, wash all dishes and gadgets you used in hot, soapy water, and dispose of all spoiled food as soon as possible.
You'll be able to manage food more efficiently
When you clean your kitchen regularly, you have more chances of spotting any spoiled foods on time. In terms of cleaning the fridge, you should wipe any spills as soon as they happen, as that will prevent cross-contamination and general uncleanliness. Make sure that no containers you are putting in the fridge could leak as that will save you a lot of time. Then, once a week, purge the fridge by getting rid of all expired foods and toss old foods before they start growing mould. Wipe the fridge with a cloth and food-safe antibacterial spray. Of course, you also need to keep your eye on the cupboards and the pantry. While canned goods can last for a long time, you surely have some other items there that can spoil so make sure you check these spots at least once a week.
Prepping food will be much easier
By knowing which foods are available to you and which ones you need to stock up on, creating a meal plan will be much easier. What is more, having a clean kitchen will make the process of prepping food much faster. There will be no dirty dishes in your way and you will be able to do everything quickly, wash up after yourself and have a tidy kitchen once again.
You will keep your family safe
Other than preventing various diseases, you will also keep your family physically safe. By not cleaning up a puddle on the floor, someone can take a tumble and hurt themselves. So, always keep the floor tidy and consider contacting companies like Mattek for finding non-slip mats for the heavy-use areas. This type of mat will stay in place no matter how hard is your kitchen floor, thus ensuring the right slippage protection. Then, remember to always get rid of oil spills on the stove as they can lead to a fire. Finally, don't forget to put all the sharp tools back into their place to prevent your family members from ending up in the emergency room due to a knife accident.
You will use fewer harsh chemicals
By dealing with spills and stains as soon as they happen, you will avoid the need to use harsh chemicals in your home. If the kitchen gets really dirty, you might not be able to clean it simply with water and vinegar, for example. You might have to bring in the heavy stuff. These help you kill the germs but they can also leave some residue, not to mention the smell. Therefore, create a regular cleaning schedule in order to stop exposing yourself and your family to harsh and dangerous chemicals.
It will extend the life of your appliances
If you check the manuals of your appliances, you will probably find some info on how often they need to be thoroughly cleaned to continue performing optimally. Plus, we are not only talking about the big elements like the fridge and the stove. You also need to clean your range hood, dishwasher, garbage disposal, coffeemaker, toaster, and other appliances regularly. When they are clean, they work more efficiently which leads to them having a longer life. What is more, that means that you will have lower electricity bills.
You will be saving money
In addition to paying less for electricity because your appliances are working efficiently, you will also be saving some money on food costs. By regularly checking what is in your fridge and pantry, you will not be wasting money on unnecessary foods. Eat the groceries you have first before you buy new ones. That way, no food should spoil and be thrown out.
You will not be embarrassed when you have company
If you like to host parties and invite lots of people to your home, having a clean kitchen means that you will never be embarrassed. Even if your home does not have the open layout where the kitchen can be seen from the living room, people tend to gravitate towards the kitchen during the night. So, to prevent your in-laws from gossiping and your friends from slipping on a spilt cocktail, keep your kitchen in top-notch shape.
You will be setting a good example for your kids
Just like everything else you do leaves an impression on your kids, so do your cleaning habits. Maybe your kids will be leaving for college soon, maybe they are very young and like to repeat everything you do. Regardless of how old they are, you need to teach them that proper kitchen hygiene is vital for staying safe and healthy. So, have them clean with you or instruct them on what they can do when you're not around. Ask them to put the dishes in the washer once they're done with their meal – that is a small step but it will make your job much easier and instil good habits.
Conclusion
As you can see, keeping your kitchen neat and tidy comes with many benefits. It should not take a lot out of your day if you do it regularly and it will make your life much easier.
Comments
No comments made yet. Be the first to submit a comment
By accepting you will be accessing a service provided by a third-party external to https://style-review.com/