4 minutes reading time
(878 words)
6 Important Steps You Should Include In Your Skincare Routine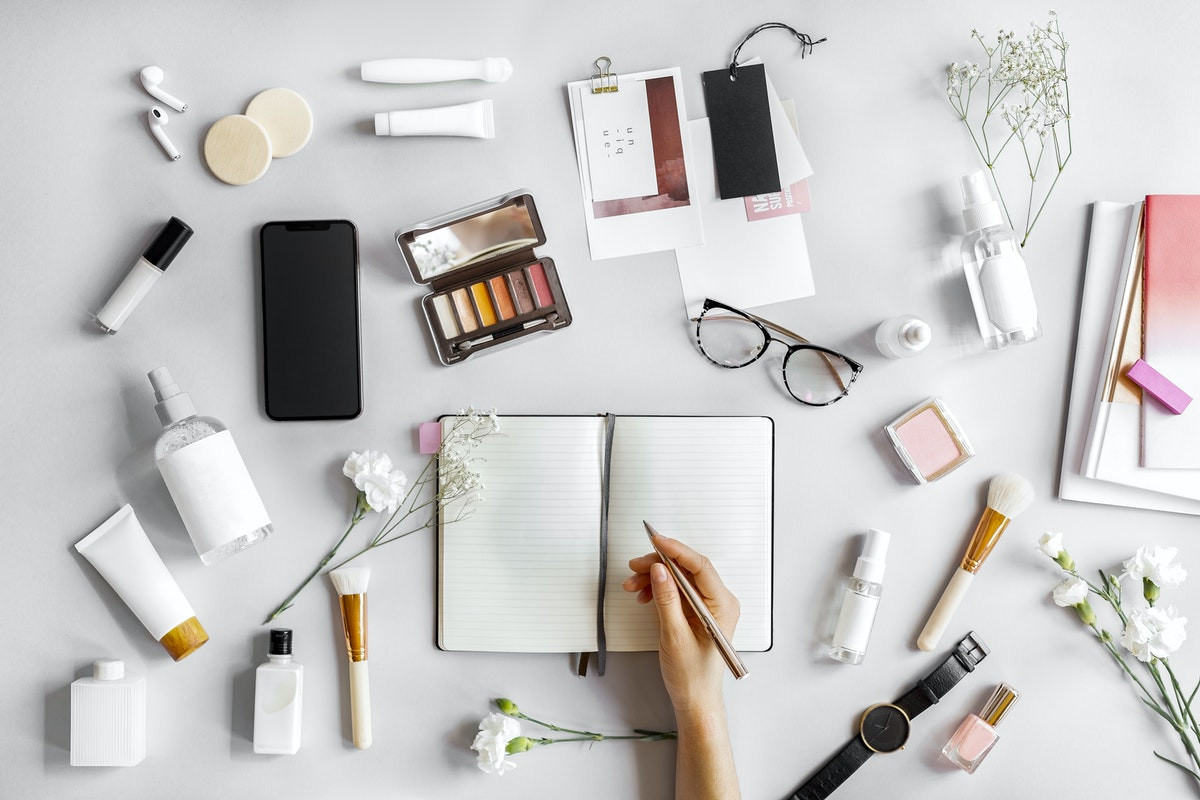 As the largest organ in our body, our skin deserves some extra TLC. What better way to give your skin what it needs than by developing an effective skincare routine? Not just for MUA everyone can benefit from a routine guys too!
The problem is, with so many skincare and beauty products and tips being marketed to us, distinguishing between essential and non-essential steps can be quite challenging. Sure, you want to give your skin everything that it needs, but do you really need to follow an 18-step skincare routine in order to do that? Probably not.
In fact, the simpler your skincare routine, the more likely you are to stick with it. With that in mind, here's a list of six important steps you should include in your skincare routine.

Learn as much as you can about your skin type
First things first, every skin care type requires a different daily routine. In fact, figuring out what type of skin you have is the most important step of all. This is because your skin type will largely determine the type of skincare products you'll need to get.
To ensure you're taking proper care of your skin, take a good look at it. Skin that's not acne-prone and is neither oily nor dry is seen as "balanced" and it will require completely different skincare products compared to skin that's dry, oily, sensitive, aging, or combination skin. Therefore, learn as much as you can about your skin type. That way, you'll know what you should be looking for when buying skincare products.
2.Develop a skincare routine that addresses your skin concerns
Far too many women are on the lookout for that one, universal skincare routine that will instantly do wonders. In reality, skincare routine should be something that you develop over time, after months of trying and testing different products.
What's more, some women may require skincare products that are formulated for specific skin conditions such as acne. In more serious cases where the acne scars are blemishing and unsightly, scheduling a scar removal treatment may be recommended. Skin issues like these call for a different approach to skincare, and given how our skin is the most sensitive organ, it makes sense that you'd adapt your routine to achieve the best results. Don't you agree?
3.Cleanse the skin using the right cleanser and toner
Our skin is exposed to a lot of different factors during the day. From dirt and dead skin cells to makeup and sebum, there's a lot of debris that gets trapped in there. Cleaning away all that gunk is essential at the end of each day so that you can give your skin a fresh, new start.
What's even more important is the type of cleanser and toner you use to remove that everyday dirt and grime. Again, this will largely depend on your skin type and the skin concerns you're dealing with.
4.Always moisturize!
After cleansing the skin, the next important step you need to take is to lock in moisture. You can do this by applying a skin-type appropriate moisturizer immediately after using your cleanser and toner.
It'll soften the skin and help it stay hydrated. Given how the skin loses hydration during the day, it's quite essential that we try to retain optimal hydration levels.
5.Exfoliate to prevent buildup
If you cleanse your skin and moisturize but still aren't satisfied with your skin, chances are, you're not exfoliating enough. In fact, skipping this crucial step is one of the reasons many women experience visible signs of aging and acne. Not exfoliating enough (or properly) could also lead to dead skin, dirt, and oil buildup which, in turn, causes blackheads.
On the other hand, if you make time to exfoliate several times a week, you'll keep these issues at bay. You can find amazing exfoliating products on the market, but you can also make a face scrub yourself quite easily.
6.Think of sunscreen as a must-have
We hear this all the time, yet many women tend to ignore this basic skincare tip when tackling daily routine. Think about it – your skin already goes through so much on a daily basis. The last thing you want is to cause additional harm by skipping sunscreen just to save a couple of minutes.
You may be thinking sunscreen is only a must-have during those summer months. Contrary to popular belief, sunscreen should be a year-round skincare staple. Our skin is exposed to UV radiation even during cloudy and rainy days, meaning sunscreen should be applied daily. The best sunscreens out there offer an SPF of 75, but the minimum you should be wearing is SPF 30.
Wrapping up
Routines are there to make our lives simpler and easier. Why would your skincare routine be any different? The truth is, you don't need a lot of products to maintain a healthy, glowing skin. Follow the important steps above, and simply add extra steps when you start to feel like your skin needs them.
Where to go next?
It helps to have a MUA station so that the routine is less chore like. Explore one for your bedroom or studio, here is a great explainer on Make Up Stations.
Comments
No comments made yet. Be the first to submit a comment
By accepting you will be accessing a service provided by a third-party external to https://style-review.com/