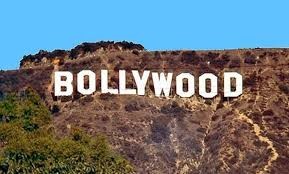 Many of the siblings of Bollwood starts are not so glamorous. However, Katrina Kaif's sisters seem to be no less hot. With her unerring style sense and to die for figure, Katrina Kaif has managed to capture the fantasies and the hearts of millions of people across the globe. In fact, she has become an icon in Bollywood and the press always seems to know what kind of look she would be having next.
Isabella her sister also looks quite hot. She has already started taking up some small jobs in the modeling industry by has to yet make an entry in Bollywood. On many of the social networking sites, her hot pictures have already started featuring and have gained much popularity. Within no time, Isabella has managed to become a sensation with her pretty face, a great figure which is emphasized by the gorgeous outfits she wears.
Just like her sister Katrina, Isabella too seems to have a great style sense and a superb figure. Bollywood will be receiving in its midst a new diva in fashion, as revealed by her pictures which have already appeared. There were rumors in the past that she would be acting opposite Salman Khan in a film launched by Farah Khan. In November 2011 a project was expected to go on the floor, however for some reason, the project did not come through.
Another rumor that made the rounds was that a production company is in the process of being launched by Katrina Kaif. Under this company's aegis, the film that would be launched first would feature Isabella. However this too, is yet to materialize. No matter who is going to launch her or where she is going to be launched, one thing for sure is that Isabella has already caused a sensation.
A decision has already been made that this fashionista will debut in Dr.Cabby, a Canadian film and not a Bollywood film. The film is about a medical student from India who goes to Canada but the local medical school does not grant her admission. For a living, the medical student has to drive taxis. Isabella has bagged the role of second lead and is to work opposite Kunal Nayyar, the famous actor from 'The Big Bang Theory' a popular TV series in America. The big shock is that Salman Khan who had a relationship with Katrina Kaif since just a few months ago is producing the film. It has been Isabelle's desire to take up a small role first before making a full-fledged entry in the Bollywood industry.