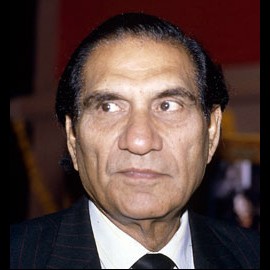 Huma Qureshi Says Vidya Balan Has Changed Things For WomenMuch praise has been garnered by HumaQureshi, Bollywood actress, for her fine role in the film 'Gangs of Wasseypur'. She says that things have changed for women due to Vidya Balan's role in many of her films. Considering the roles Vidya has played in her films, actresses no longer need to be considered as just glamour dolls only. The common thinking that Bollywood actresses are generally glamour dolls is changing quite fast, seeing what Vidya has done in her films.
Vidya Balan has been successful in changing a lot of things for women, Huma says. Besides Vidya, other actresses including herself and Konkana Sen are also putting in effort to refine the glamour doll's quintessential role. Huma says that many of the writers and directors these days are also coming up with some fantastic ideas and stories. Everyone has been impressed by this unconventional actress's performance in the gritty coal mafia saga on celluloid.
It Is Difficult For Anyone To Match Up With The Grace Madhuri Dixit Has, Says Jackie Shroff
Jackie Shroff says that there is absolutely no one who could match up with the grace, Madhuri Dixit has. Madhubala the legendary actress has also been compared with Madhuri Dixit. Jackie who has paired with Madhuri in films like '100 days' and 'Khalnayak', says that no other actress has had as much of grace, as Madhuri has.
People have always liked Madhubala the former actress and they also like Madhuri Dixit as much. Not only does she have a beautiful smile like Madhubala but she also dances very beautifully as well, he adds. Madhuri Dixit and Jackie Shroff have featured in a number of other films like Devdas, Ram Lakhan, Sangeet, Parinda and Tridev. Jackie recollects one of the scenes from Ram Lakhan where Madhuri Dixit plays the role of his bhabhi or sister in law, very beautifully.