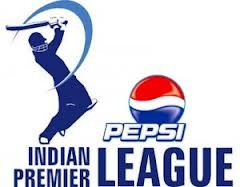 Crowds Boo At Virat Kohli At The Wankhede Stadium
One can reflect upon the times people live in, with the encounter Virat Kohli had with crowds at the Wankhede Stadium. This happened during a run out incident which turned into a controversy during the match on Saturday night against the Mumbai Indians. Virat Kohli, captain of the Bangalore Royal Challengers team was targeted by the supporters of the Mumbai Indians team packed into the Wankhede Stadium. He was attacked with unfair jibes by the supporters.
Virat Kohli became very emotional and reminded the supporters that he also plays for India to. The crowd booed him and termed him a cheater when he later appealed bizarrely to dismiss Ambati Rayadu, batsman of the Mumbai Indians team. Virat is known to be a person who always wears his heart on his sleeve. He tried reminding the crowds that he did not come to play to be hated, but to play for his country. Questions are being raised on whether the standard of people watching the cricket matches is deteriorating within the country or not. Questions are also being raised on whether there should be any reaction from cricket players.
As far as team sport is concerned, the crowd is considered to be the 'extra man'. The chants in the crowds are deafening and roars vociferous which could either give inspiration to the home team or lead to demoralization of visitors. The crowds also cheer passionately when they resemble a mob that is of the unforgiving kind and bays for the blood of a gladiator. Cricket has always been considered as a gentleman's game but at times, it is the emotions that could sway people, making their behavior towards the opponents very ruthless.
In the past it has been seen that the crowds at the Wankhede Stadium can be very hostile at times. In a game between Mumbai Indians and Kings XI Punjab, Yuvraj Singh was targeted in 2008. The game was an affair that could thrill anyone in which King XI Punjab had clinched a run out dramatically off the last ball. Yuvraj became very animated and started running around the park in the midst of stunning silence.