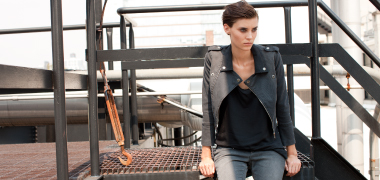 The fashion juggernaut that is Victoria Beckham just keeps powering on, leaving us all dying for a little bit of that distinctive style that it is her trademark. Against all the odds, with the fashion media dying for a collection flop, her first show had them all feeling just a little bit, no scrub that, a big bit sheepish. Going on as she did to win best designer brand of the year 2011 the style paparazzi had to eat their dismissive words.

The cut, the story, the sleek now familiar Victoriaesque lines. It was so not what anyone had expected. So unlikely. But it was glorious.

And it was not cheap. Which made us want it even more.

And then, with characteristic savvy, VB, never one to miss a money spinning trick, came up with the joy that is her jean line - Victoria Beckham Denim. Meaning that whilst we might not be able to stretch to one of her ruinous dresses, we can nonetheless become the proud owner of a pretty reasonably priced pair of jeans.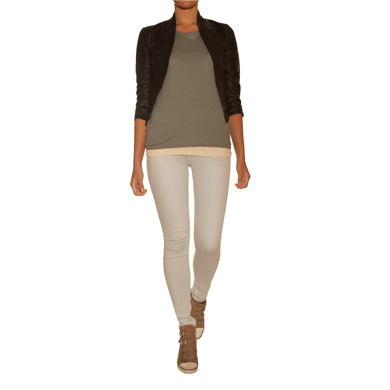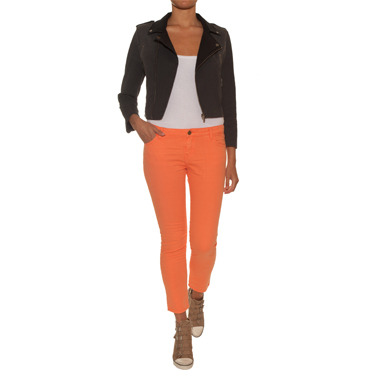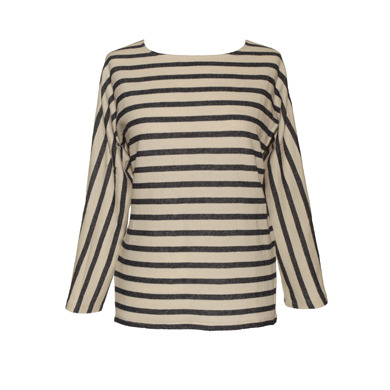 Or if silhouette shrinking, leg slinking skinnies are just not your thing, try one of her long line vests, biker jackets or jaunty stripe sweats like this cool nautically themed top for an easy fashion hit.
With the added bonus that you can wear this stuff every day, more than can be said for the perfectly crafted but seriously occasion only investment dresses the label is the perfect combination of casual and chic.
Satisfy that Victoria Beckham craving by adding one of these easy pieces to your daytime wardrobe.