3 minutes reading time
(588 words)
Tips to Create a Modern Backyard Oasis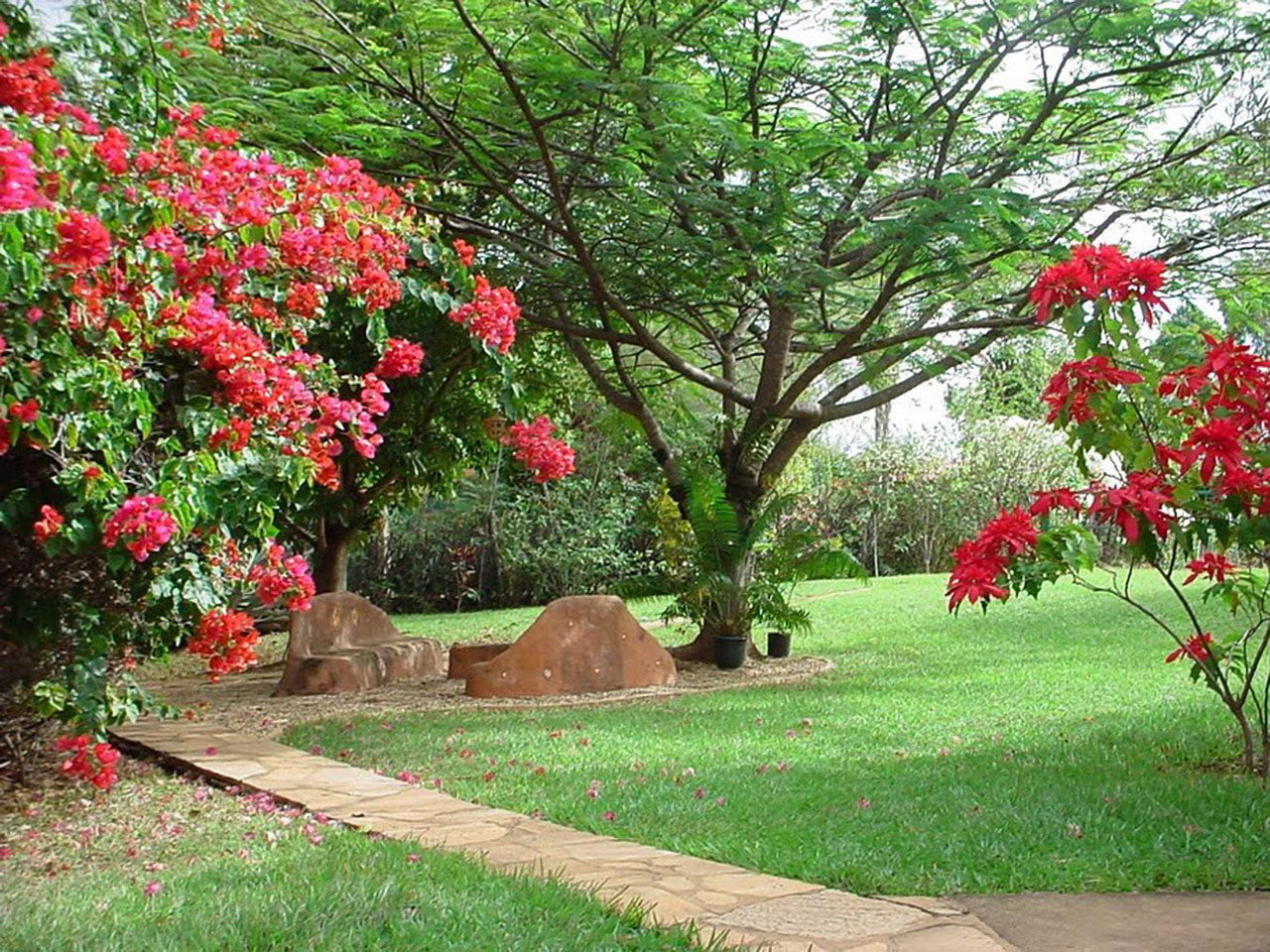 Having your own backyard oasis is the perfect way to relax and unwind after a long day. No matter how much we love our lives, we have to admit that things can get overwhelming after a while. If you're lucky enough to have your own backyard, you get to escape the stress of daily life and recharge your batteries easily. Creating a modern backyard oasis may take some hard work, but it will definitely be worth it when you have just the place you need to be yourself and chill out.
1. Add foliage
Not only will adding foliage make your backyard look truly modern and stylish, but it will also give you the privacy you want and need. No matter how well you get on with your neighbours, let's face it, sometimes we all want some me-time without anyone interrupting us.
Adding foliage is better than adding any kind of other structure for privacy because it has the power to completely transform you out of the ordinary. Thanks to it, your oasis will truly become an oasis and you'll feel like you entered your own world every time you step into it.
2. Don't forget the lighting
Mood lighting is a must in your new oasis. You can hang string lights across the yard or you can include lighting behind the shrubs you may have. This will show off your landscape and make the place look borderline magical.
You should make sure the lights you use are soft and don't have a glare so as to create a comfortable and relaxing ambience.
3. Clean it up
One of the first things you need to do before you start decorating is to clean up and maintain your backyard. This means that you should throw away all of the old and rusty things in there and that you should give the yard a thorough hose down. As well as that, you may want to consider using professional mowing services to refresh your lawn and make it healthier.
This is an especially good idea if you haven't been taking care of your lawn for a while. A professional will know exactly how to cut the grass and use the lawnmower so that the grass grows back shiny and healthy. They may also be able to give you some tips on how to take care of the lawn so that it remains green and healthy for a long time.
4. Pay attention to the size
One of the key elements of decorating your new oasis is to pay attention to its size. Try to find furniture and decor that fits the shape and size of the backyard. Choosing something just because you like it without considering how it will fit into the backyard will just give you a tacky and obnoxious look you'll hate.
If you're working with a smaller space, use a colourful rug to make the place cozy and warm. If you want to add plants, make a vertical garden wall so as not to use up precious space on the floor. If you're working with a bigger space, though, you can even add a fire pit or outdoor heater to truly make the backyard cozy.
Conclusion
As you can see, there are different things you need to take into consideration in order to make your modern backyard oasis. With these tips, you'll have the best oasis on the block and will finally get the peace and quiet you deserve. We're confident creating this modern backyard oasis will be one of the best things you've done for yourself in a while.
Comments
No comments made yet. Be the first to submit a comment
By accepting you will be accessing a service provided by a third-party external to https://style-review.com/