5 minutes reading time
(901 words)
Simple Hacks that Will Improve the Look of Your Home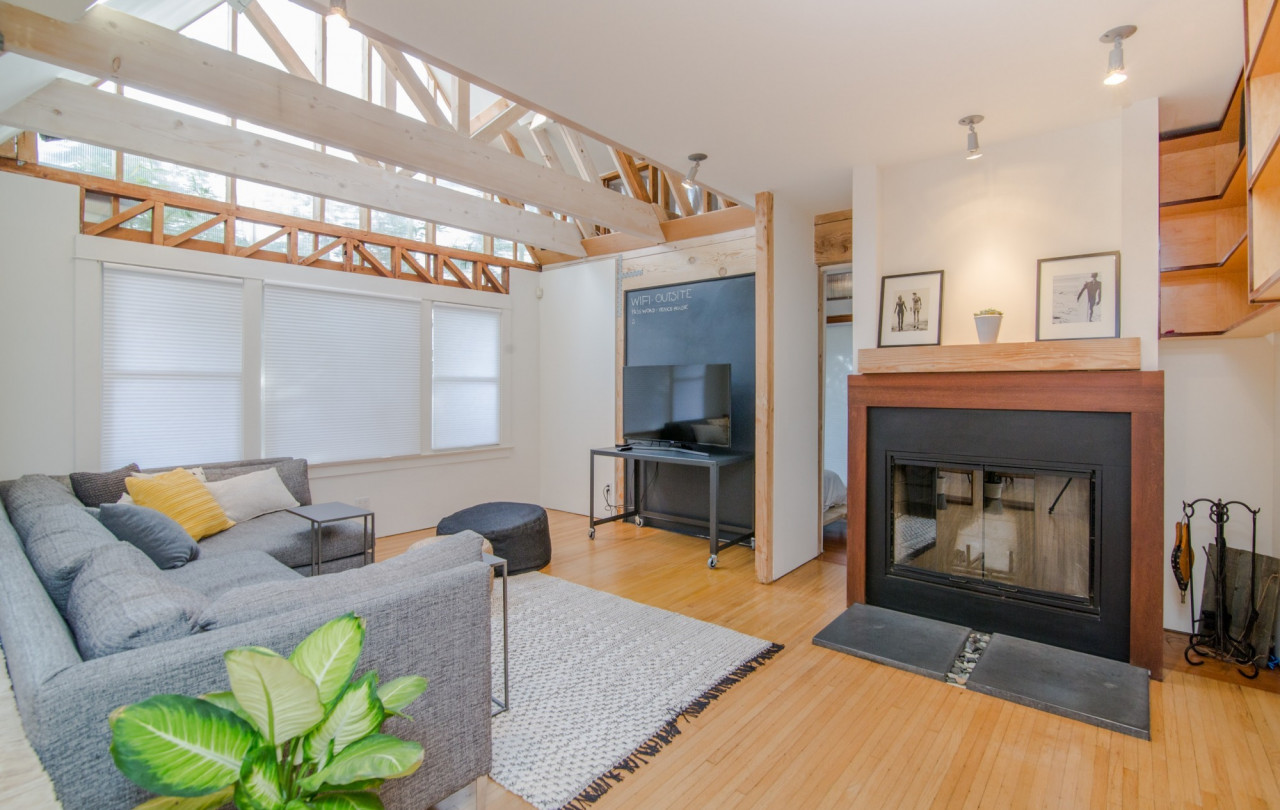 Today we are going to talk about some small upgrades you can do to make your home feel as good as you had renovated some parts of it and to make your daily routine much smoother. Most people are not feeling up to such projects, especially the ones in the "Do It Yourself" category because they believe it will either cost a lot of money or take a lot of their time. But there is really no need to spend a fortune with the tips and tricks we are going to offer you, and the results will speak for themselves! Talking in the long-term period, many of these will actually help you save money, or time spent on doing chores, so let's start.
Let's talk: Kitchen
Kitchen is often the messiest room of the entire home, and this is especially applicable for families with children. But good news, it doesn't have to look like it! If you are sick of spending half of your Sunday scrubbing those tiles from sticky and greasy layers, you should consider buying Peel & Stick wallpapers. They are extremely cheap, easier for cleaning, and you can choose from a variety of designs to match the rest of your kitchen. One layer will last you at least several months, and we are talking of an extraordinarily quick cleaning process, so when the moment of effort arrives - pile them off and replace with new ones, which you probably have left from the first purchase!
Saving jars and repurposing them is always amazing, except for the process of removing the existing label. Dealing with the sticky layer can be surprisingly frustrating, but not if you start using the simplest trick in the book, cooking oil! Apply it on a cotton pad and on the sticky area, and just let soak for a couple of minutes, that's it! While we're talking about sticky surfaces, another thing comes to mind, a pan after a cheesy dinner. This is going to be magical if you're hearing about it for the first time, and you will only need an Alka-Seltzer tablet! Combination of effervescence and hot water will make the magic happen, just let it soak for about ten to fifteen minutes, depending on the state of your pan.
Let's talk: Bathroom
If you can't seem to organize your bathroom accessories, there is a simple trick you can use, just repurpose the silverware tray and store your essentials in it! Organizational hacks are our favourite topic, so we'll share another one. Another kitchen item that can be amazingly used in the bathroom is a spice rack. Instead of dealing with your hair products and body lotions all over the place, hang a spice rack to organize them neatly. Ladies, you can thank us later.
Another common bathroom issue is the inappropriately large amount of a liquid soap coming out of your dispenser every time you use it. To deal with it and save a lot of money, you will only need a rubber band. Just wrap it around your soap dispenser's neck, and voila, the problem solved. Many products can be used for purposes that aren't mentioned on the label, and mouthwash is one of them. Next time when you want to thoroughly clean the toilet bowl, try using it instead of some overpriced products, the results are guaranteed to be the same!
Let's talk: Outside
We've all experienced an annoying situation where the trash bag is stuck to the bottom of your garbage bin, and the solution is quite simple, just create a hole on the bottom to let some air in it. Another common problem with leaky things in the trash is also easily solved, just by putting several layers of paper on the bottom, to absorb all of it. If you really want to upgrade your home exterior, it is time to invest in wall cladding, creating a layer of material which behaves as an excellent insulator. You can choose from various materials and designs, but whichever option you decide for, it will make yours inside more energy efficient.
If you are a proud owner of various flower pots, you are well aware they are often scratching the surfaces beneath them. The cheapest solution possible will amaze you, you can use furniture sliders to prevent this from happening! Investing in sprinklers can be extremely beneficial for your backyard, but what if we told you that you can easily create an improvised sprinkler using only tape and a bottle? The trick is to punch as many holes as you need into a plastic bottle and make sure you've solidly taped your hose into it, that's all! You can even decorate the bottle as the final step, and make it fit really nice with the rest of your yard.
Conclusion
These are just some of the ideas to get your creative juices flowing. There are so many things you can repurpose that you haven't even thought about, but once you start doing it, ideas will accumulate. Benefits of being creative will be noticeable in both practical and financial aspects of your life. Do It Yourself projects can also be extremely fun, and you can create a routine and engage your whole family. Your children can learn to appreciate spending valuable time while together while improving their habits and behaviour. We are recommending at least trying, even if it doesn't seem like your cup of tea.
Comments
No comments made yet. Be the first to submit a comment
By accepting you will be accessing a service provided by a third-party external to https://style-review.com/