The 8th of March 2013 is International Womens Day. A day where women are recognised for what they have achieved and how far they have come over the years. Since the 1900's International Womens Day has been observed during a century that saw many changes for women and the rest of the world. It is a cause that makes sure women everywhere are treated equally and are offered safe and rewarding futures. Today many events are held to celebrate the day. Across the globe many countries take part in political, business, networking, fashion and theatrical rallies to support International Womens Day.
Of course we can't all take part in rallies for politics and business, but we can celebrate International Womens Day with the women in our own lives. If you have a mother or sister, then why not celebrate them this International Womens Day. Women love receiving jewellery as gifts, so why not treat them to something special on the 8th March 2013.
Here are a few pieces that will surely make her smile on International Womens Day.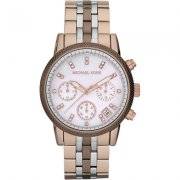 This Michael Kors 3 Colours Chronograph Watch is ideal for the woman in your life. Rose gold is the colour to have on your wrist this season, so why not offer this stunning timepiece to the woman in your life.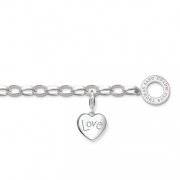 A Thomas Sabo Jewellery silver charm bracelet is ideal for giving as a gift to your loved one. This beautiful bracelet is perfect for adding some style and sophistication to your look.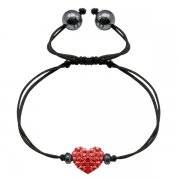 Show her you love her with this Tresor Paris crystal heart black cord bracelet. This simple yet stunning bracelet is perfect for offering as a gift to the woman in your life on International Womens Day.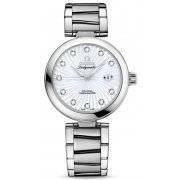 If you really want to treat her to something special, why not choose this Omega ladies watch. This beautiful timepiece is ideal for offering to any woman this March 8th 2013.