3 minutes reading time
(512 words)
Family activity holidays visiting national parks in the US
The United States is blessed with some of the most beautiful national parks. Many of the best national parks are based on the western side of the US. Grand Canyon, Zion National Park and Monument Valley are all stunning places to visit with activities on offer to create a memorable experience.
While a family trip to the US may conjure up images of theme parks, cityscapes and Disneyland, the western side of the US and its national parks can make a fantastic destination for a family activity holiday. Grand Canyon, Zion National Park and Monument Valley are all based reasonably close to each other in the states of Utah and Arizona. Las Vegas in Nevada makes a convenient base to start from, allowing you and your family to get a taste of commercial America before venturing out to the great outdoors. The parks can be reached by car and there are plenty of campsites, motels, hotels and lodges to accommodate you. Alternatively, you could book a family adventure tour where all your travel and accommodation is taken care of and you are part of a larger group. As well as enjoying the stunning views in the parks, there are a multitude of activities that you can do to keep your family active.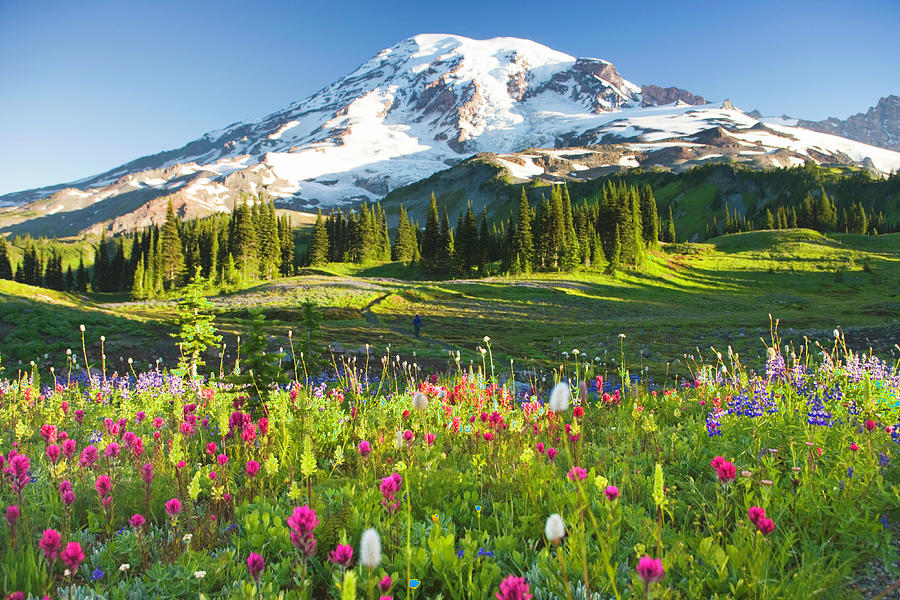 Hiking in the Grand Canyon
The Grand Canyon is a must for family adventure holidays in USA. One of the seven natural wonders of the world, the canyon is a wonderful spectacle. While you can spend hours at the top of the canyon taking in the views, there are more active ways to enjoy the scenery. Hiking is a great way to see more of the canyon and there are trails of varying difficulties to try. It's important to remember that where you are going down you'll have to return up and the canyon can get hot in the summer months. Some trails take you to lodges in the canyon and you can stay overnight.

Wading the Narrows in Zion National Park
Zion National Park also offers a host of hiking opportunities and also jeep tours to explore the canyon. But more impressive, is the chance to hike the Narrows of Zion National Park. The Narrows consist of a spectacular gorge carved out by the Virgin River creating towering walls and hanging gardens. Much of the hike is spent walking through water so it may be too challenging for young children.

Horse riding in Monument Valley
Monument Valley is also a must for your adventure holiday experience, offering one of the United States' most iconic landscapes. Featuring as a backdrop in many well-known westerns and other films, horse riding is the perfect way to enjoy this national park. Some horse riding experience is preferable but there are companies that offer a few hours or whole day excursions or even trips overnight.

Grand Canyon, Zion National Park and Monument Valley all make fantastic destinations for family adventure holidays in USA. Each park has activities so that you and your family can enjoy the park actively to create a memorable holiday.
Related Posts
Comments
No comments made yet. Be the first to submit a comment
By accepting you will be accessing a service provided by a third-party external to https://style-review.com/