3 minutes reading time
(538 words)
Essential Craft Supplies to Buy for Your Kid
Nowadays, children are mostly glued to their television, iPod, video games, or computer. If you want your kids to engage in creative activities, then you should promote their interest in making beautiful crafts by purchasing the right craft supplies for them. There are numerous things you can buy for your kids, but a list of things that every child should have is mentioned below.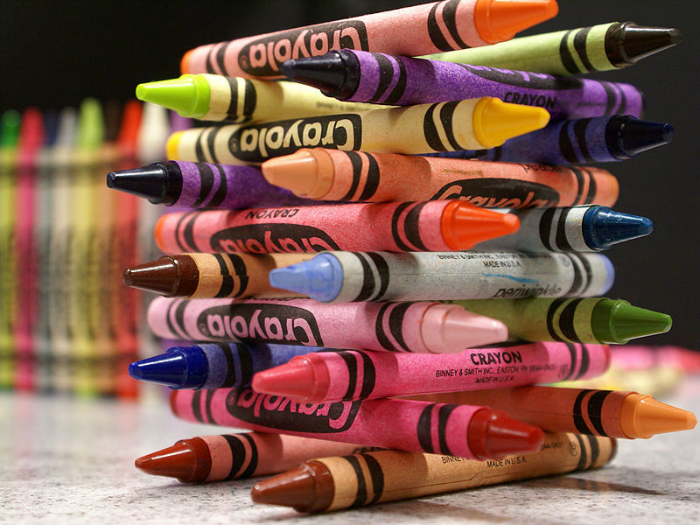 Craft supplies for kids are available online. Image attributed to Wikimedia Chris Metcalf
Safety scissors:

When tiny hands work with scissors, it is important to ensure that they are protected. Safety scissors are widely available on the market and have blunt ends that make them safe for children. You can also use spring-action scissors, which easily open after a bit of squeezing. Using scissors helps improve the fine motor skills of kids, but it is essential to use scissors that are specifically designed for children.
Construction paper:

You should definitely buy a pack of construction paper for your kids. They are available in numerous sizes and colours. When used for crafts, there may be a few leftover scraps of papers. You can collect them for future use. Construction paper is inexpensive and a colourful way of making attractive crafts.
Glitter glue:

There are many crafts that require glitter. Children love to work with glitter since it can drastically augment the beauty of their creations. Glue glitter is available in a myriad of colours and can be directly used without much hassle. When using glue glitter, make sure to dry it properly to avoid smearing.
Glue and tape:

Glue is an important craft supply that each child should have. You can buy glue sticks, white glue, and craft glue for all your child's craft needs. Glue sticks are less messy than white glue, and are also easier to use. Craft glue is usually used when heavier gluing is needed. White glue is watery and works well in very small amounts when gluing paper. You may also need tape when working with crafts. Tape is a good alternative to glue in many instances. It is also used for hanging artwork.
Craft sticks:

Craft supplies for kids including craft sticks are easily available in the market or online at very affordable prices. Now you don't have to eat numerous popsicles just to collect sticks for your crafts anymore. They are offered in various colours, sizes, and shapes to suit the requirements of your project.
Ribbons:

Ribbons are colourful additions to your child's crafts. There are numerous colours, widths, textures, and patterns of ribbons available on the market.
Crayons, markers, paints, and paint brushes:

When purchasing paints for children, make sure to get water-based acrylic paints. They work well since they do not stain the hands or clothing of children, and they are easily washable. They dry quickly and are pretty easy to manage. You should also buy paint brushes to work with the paint. You should have a pack of crayons and a set of coloured markers for colouring your crafts. You should buy water-based markers instead of permanent markers for your child.
Once your list is ready, you can visit your local store. You can also check out a few online stores for your craft supplies.