5 minutes reading time
(1057 words)
Easy Home Decor Tips - Decorating Your Home With Dimmable LED Lights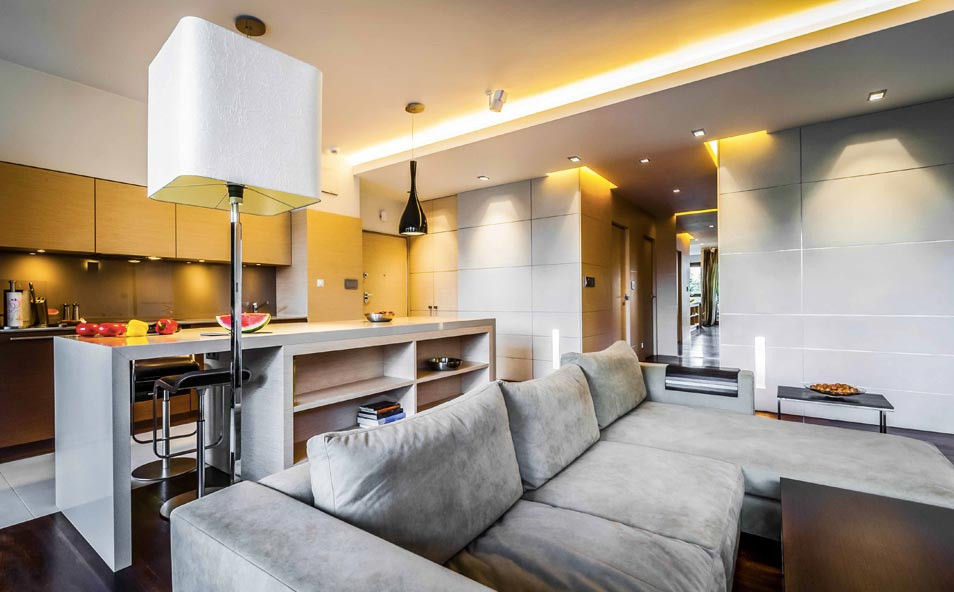 The best interior designers have gotten better because they have access to dimmable LED bulbs. This type of lighting gives you the opportunity to enjoy a wider range of day-to-day activities. Whether you want to watch a movie, take a nap or host a dinner, make sure the lighting is exactly the way you like it. No one wants lighting that is too bright or intense for any task. Always have the chance to manipulate your lights to change the tone and atmosphere of any room from the patio to the sitting room. Know all of the advantages that come with using dimmable LED lights.
Dimmable Lights Save You Time and Money
The technology of light emitting diodes (LEDs) is becoming more advanced with each decade. LEDs are green lighting products that are extremely energy efficient and long lasting. At first, the lights were criticized for being incompatible with dimming switches. Nowadays, nearly all LED lights are compatible with dimmers. People have more options with the dimmable lights they want.
LED lighting is one of the greatest technologies made to improve the quality of life. The lights are versatile, small and affordable for all types of homeowners. LEDs are made into many different applications from calculators to car headlights.

When you need flexibility, install strip lights in places where you thought that lights could not go. The strips are made with a strong adhesive that stays firm for months. Enhance different portions of the room from the ceiling to the floor. You can place these lights outside in the pouring rain and the freezing snow without seeing a flicker.

One of the main benefits of using dimmable LED lights is saving time and money. Dim the lights whenever you step out of a room for a few hours. Program the dimmer to turn on and off at certain times of the day when the lights are not in use. Dim the lights when you are worried about your electric bills. Put more money in your pocket by taking advantage of dimmable lights.


Dimmable Lights Offer Energy Efficiency


When you have better control over lighting, you save time, money and energy. Energy efficiency is a significant issue that concerns property owners and businesspeople alike. Everyone wants to cut the amount of electricity they use in order to cut the bills.
LED lights are the most energy efficient ones available because they are the longest lasting. A single LED light fixture lasts for decades without needing a single replacement. One reason is because LEDs conserve energy and barely emit any heat. In contrast, incandescent lights get hot easily because they consume large amounts of energy that transform into excessive heat. With LED fixtures, there are constant streams of bright light that do not flicker. Once the bulbs start dying, usually many decades after the first installation, the lights fade gradually and do not burn out quickly.
Dimmable LED lights are even better than regular ones because you control exactly when they are used. Dimming the lights saves energy even more than leaving the lights on hours, even when no one is in the room. You can use a remote control system that provides you with better control of your energy saving choices.
What Dimmable LED Bulbs Can Do for Your Living Room?
Once you know more about dimmable LED bulbs in general, know exactly how to use them in a living room. The living room is the place where you invite all of the guests and show off your finest belongings. You must create a detailed interior design layout that allows your style and personality to appear. With the use of dimmable LED bulbs, turn a bland space into an innovative one.

Place particular emphasis on certain items like the walls, floors, furniture or tables. Without good lights, you cannot bring out the fine details. You allow the finest items to sit in the dark, never to be noticed by anyone. Even the dullest room can be easily transformed using these light features.
How to Choose the Dimmable Light
Dimmable lights allow you to change the tone and atmosphere of your house. Nowadays, you are able to buy diode strips in both gu10 and mr16 sizes. You do not have to settle for standard dimensions or one sizes. Choose your dimmable lights based on several factors, such as comfort, style and energy efficiency. Choose lighting that reflects the level of comfort in the room. Usually, the darker the room, or the dimmer the lights, the more relaxed and comfortable it is.
Buy dimmable lighting fixtures that fit a specific type of room. The way you illuminate a bedroom is not the way you illuminate a bathroom. Some people need more lights in certain spots of a kitchen. Other people need dim light all over a bedroom.
Then, choose dimmable lights made with ballasts that conserve energy. Protect your lighting fixtures from overheating and burnouts. The T8 emergency ballast works for the common T8 lamp size. Preserve the many hours of long life that comes with every LED light.
New Stylish Ideas of Dimmable LED Lights
With the new creation of dimmable LED lights, there are plenty of new styles included. Know how to design any room based on the dimmable quality of your light fixtures. If you apply these ideas carefully, you can transform a boring room into a mesmerizing one that leaves people in awe.
First, understand the purpose of the room and the importance of the lighting. A laundry room needs good lighting above the washer and dryer. A kitchen needs bright lighting above the sink, stove and counter. A study room needs task lighting and ambient lighting for a calm mood. Excessively bright lights are too distracting for some students.
Dimmable Lights for Your Home and Business

The times of squinting through the blinding brightness of lights are over. Nowadays, buy dimmable LED lights that work instantly and match the décor of any room. Getting the lighting right is an important part of home interior design. Be able to brighten or darken a room to create a new atmosphere for your guests. You no longer have to turn off the lights completely. You do not have to light dozens of candles either. Have more options and control when you include a dimmable quality in your lights.
Comments
your design looks great and your mention tips is really helpful for my upcoming project so i hope you to add some more in future also so thank you once again for sharing
your design looks great and your mention tips is really helpful for my upcoming project so i hope you to add some more in future also so thank you once again for sharing
By accepting you will be accessing a service provided by a third-party external to https://style-review.com/