If the windows in your home are of an odd size, you should not be upset. You can still give your room an exquisite look by getting customised curtains for your imperfect-sized windows. Custom-made curtains are window treatments that can provide you with a look precisely in accordance with your needs. Not only odd-sized windows, but very large or very small windows can also have made-to-measure drapes. You just need to measure the length and width of your windows to order the customised curtains. Once ready, you can install them to enjoy a charming and neat look for your home.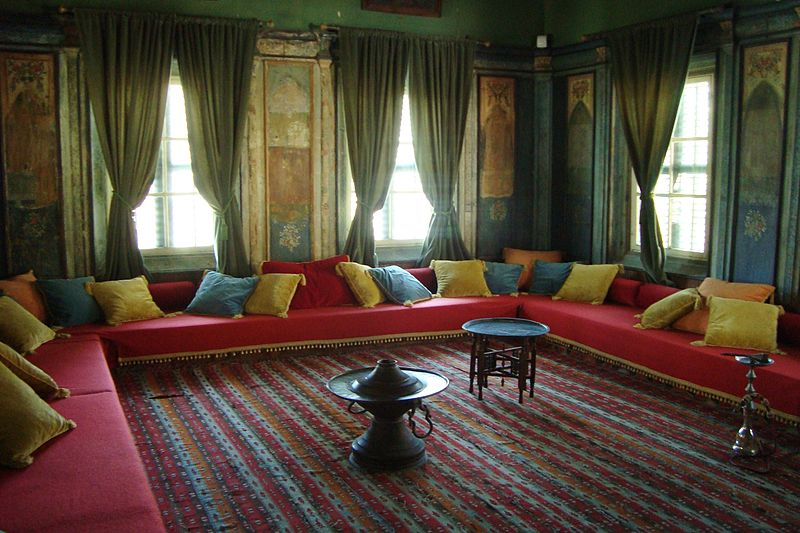 Made to measure curtains can be easily ordered from online stores. Image attributed to Wikimedia AncientNicosia
Measure the size of your windows carefully
It is important that you measure the size of your window carefully to avoid having any discrepancies in measurements. The window's height and width should be measured from left to right accurately. The correct window dimensions will let you have the right-sized curtains for installation. Otherwise, all of your expenses and efforts will be in vain. You will have to again find another set of curtains for your home, which will be a time-consuming and costly affair.
After taking all the needed measurements carefully, you will have to submit them to the company you want to stitch your curtains. If you are purchasing curtains form your local store, the measurements will be passed on to the curtain designer, who will get them ready for you soon. If you are unsure of taking the measurements yourself, you should take the assistance of any of your family members or a friend. Many stores also send their designers to the client's home to get the measurements done. You can check with your local store to take advantage of this service.
Get customised curtains from online stores
Online shopping works great for people looking to have curtains for their irregularly shaped and odd sized windows. You can easily order made to measure curtains from an online store by submitting the measurements of your windows, the type of fabric you want, your favourite colour, and the style of curtains you need. If you are living in an old cottage-style house, buying made-to-measure draperies is a good idea since such houses usually have old-fashioned, large, and unique-sized windows. When you purchase curtains from an online store, you can browse through a greater collection of available colours and styles to choose from. The money paid for shipping and handling will most likely be very less than the cost and energy you would have spent on going to the shop and ordering your curtains. Moreover, if you don't like your purchase, you can send it back to the seller for a refund or exchange.
With made-to-measure drapes,you not only get the chance to be more artistic, but you can also have the perfect appearance just precisely the way you have always imagined it. The selection of colours, fabrics, and textures can be made easily. When you order custom-made curtains, you can also order matching accessories, including cushions that match well with your home's interior. Home accessories like cushions and tiebacks impart an elegant and neat look in a room.