4 minutes reading time
(782 words)
Chic and Easy Formula for the Best Wedding Guest Outfit Ideas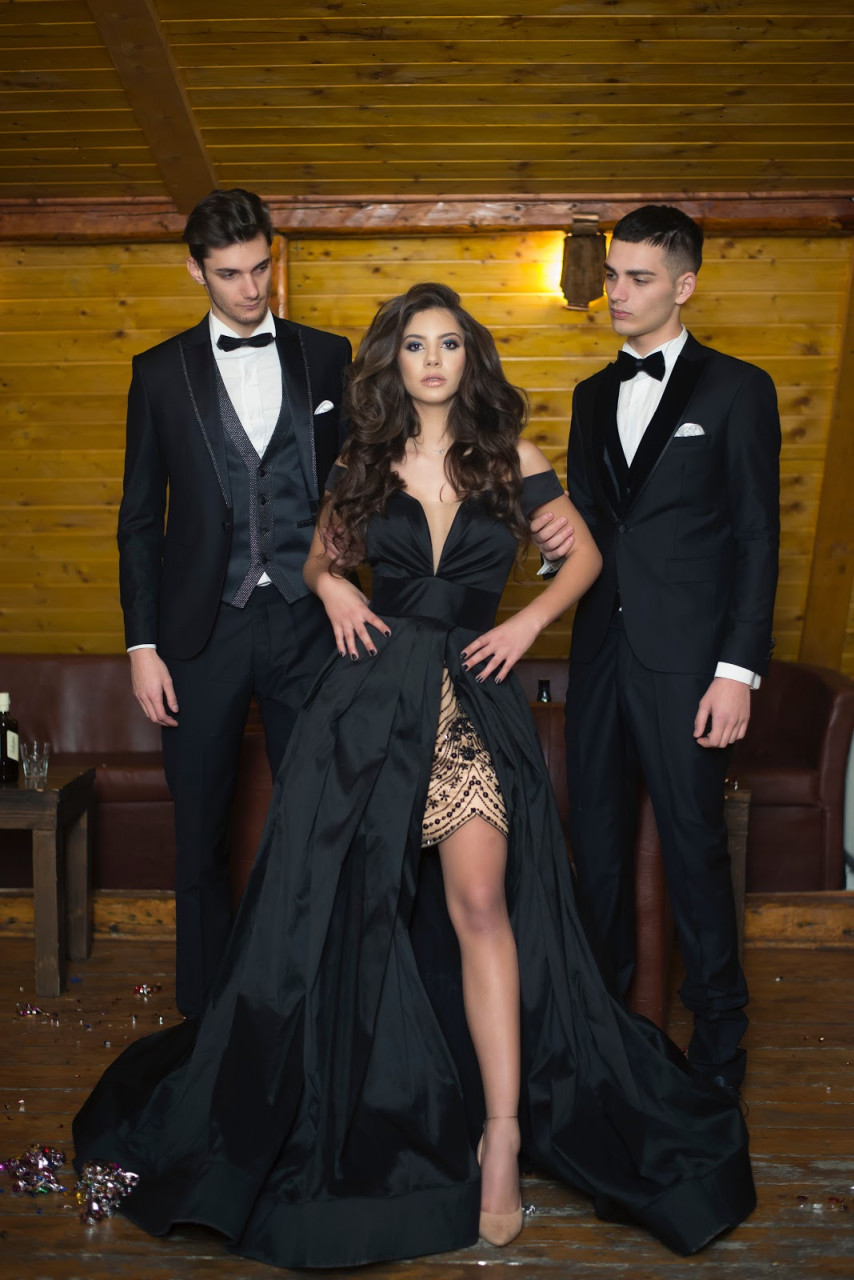 Dressing for an event is never an easy task, especially if it's your best friend or a relative who's getting married! If you've got no idea what to wear, don't sweat it. Here, four chic and easy formulas to help you get dressed as a wedding guest – sans stress.
A suit + metallic accessories
​
When most women think of weddings, dresses, skirts, and gowns immediately spring to mind. While they can be a great way to show off a slim figure, summer tan, or toned legs, some women would rather take a more alternative route to the traditional wedding guest attire. In this case, suiting up can be a great way to look polished and put-together for the wedding. Suits can look very feminine if you manage to find the right silhouette and hue. Pastel hues such as pale yellow, baby pink, and soft lavender are all great choices for those who fancy rocking a masculine look while still remaining incredibly feminine.
As for the men, they can opt for three-piece suits, mix and match different colors, or rock some bold patterns. This will, of course, depend on the dress code of the wedding, but if it allows for some creativity, don't miss your chance to show off your fun side. Metallic accessories make for the perfect addition to suits – men could go with metallic watches or silver ties and bows while women can add a glossy finish with the help of metallic footwear.
A minimal outfit + one statement piece
​
Not all wedding guest outfits have to be bold and showy. For those of us who'd rather take a more minimalist approach to their wedding guest attire, wearing one color head to toe and then sprucing things up with a statement accessory is both chic and easy formula. Instead of dressing to impress, make your accessories the stars of the show, and let your dress or a suit act as the backdrop for these impressive pieces. From beautiful jewelry pieces and dramatic fascinators to statement arm candies and to-die-for shoes, there are a number of ways women can spruce up their minimal outfits and make a powerful fashion statement at the same time.
Since men don't really wear that many accessories aside from watches, it'd be best if they'd look for some quality Swiss watches that would complete their outfits. These versatile timepieces can also be worn regardless of the season, and they'll be a great match for both formal and casual outfits.
Back to black + a pop of color
​
When in doubt, go for black! Classic and timeless, this bold yet incredibly elegant hue can make any outfit look more elegant and polished. Don't think that this hue is off-limits when it comes to weddings, because it's very appropriate. In fact, it works for a number of occasions, so you can continue to wear your black number long after the wedding. When it comes to wedding guest attire, women can opt for something timeless and classic such as an LBD or a sleek and chic midi dress with interesting details such as ruffles, lace, or prints such as polka dots.
Men can go for a black tuxedo or pair black pants with a black blouse, completing the outfit with leather shoes or loafers. To spruce up a monochromatic outfit, rely on accessories. Bags, shoes, and jewelry are great for injecting some color in women's attire, while men can do the same with the help of bows and ties.
Themed wedding guest outfits + props
​
Not all couples envision their fairytale weddings as traditional white weddings. Sometimes, their special day incorporates a certain theme both partners like as a way of showing off their uniqueness. When it comes to themes, they can range from a garden party and pinup style wedding to Star Wars and Game of Thrones wedding themes. Whatever the theme may be, it's up to guests to figure out which characters they will be 'playing' and how they can dress in accordance with the theme. In any case, you should definitely check out the wedding couple's website and see which costumes or themed attire you should get.
Whether you're expected to dress as Greek gods and goddesses or as people from different historical periods, let your imagination run wild and be sure to bring some props to complete your outfits. If you are going together with your partner, coordinate your outfits and spend some time getting into your 'character' as well.
​When you've got no idea what to wear, it pays to rely on some tried-and-true tips. Follow one of these four fail-proof ensembles to get wedding-guest-ready and make sure you look polished and put-together on the next big event.
Comments
No comments made yet. Be the first to submit a comment
By accepting you will be accessing a service provided by a third-party external to https://style-review.com/