4 minutes reading time
(716 words)
Beauty - CBD Oil's Benefits for Skin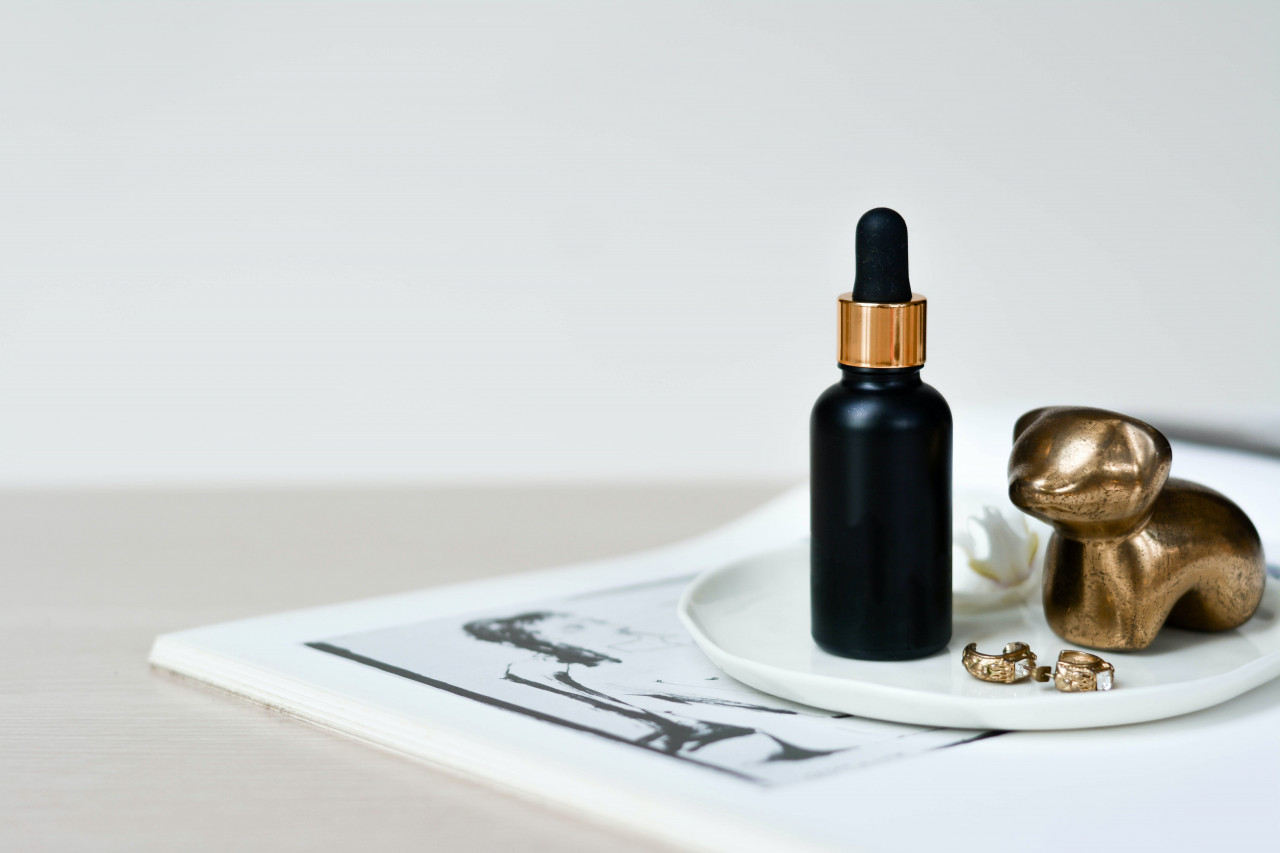 CBD Oil is popularly used for its various health benefits as it's able to treat various health problems from physiological to psychological. With the many possibilities that the product is able to offer, it can even be used for skincare.
There has been evidence that CBD is able to give out beauty benefits due to the various properties that it contains. Here we'll show you the several beauty benefits of CBD Oil and how to properly use the product.
CBD or Cannabidiol is a non-intoxicating chemical that's extracted from either a marijuana plant or a hemp plant. It's usually mixed with other oils like coconut, olive, or hemp, in order to enhance the effectiveness when applied to the body.
The compound is wholly different from hemp seed oil, which is also used for its benefits on the skin. They are both marketed as the same product even if CBD Oil contains high concentrations of cannabidiol while hemp seed oil only has traces of it.
CBD for Acne
Research has shown that acne is an inflammatory condition that's caused by a number of factors. In order to prevent acne from spreading, anti-inflammatory medication is applied to the skin. This helps soothe the area affected by acne and also reduces breakouts.
CBD oil can also be used as an alternative to stopping the spread of acne. It has anti-inflammatory properties which makes it suitable for acne-prone skin and also helps the skin look and feel better.
What's also great about CBD Oil is that it has antioxidant properties that can be used to lessen the signs of aging and reduce the number of wrinkles. The way CBD does this is that it counteracts free-radical damage in order to reduce the appearance of inflammation when one age.
Manages Problems Like Eczema
Eczema is one of the most common skin conditions in the world and scientists still haven't been able to find a cure for it yet. It causes areas of the skin to crack which then starts to get itchy and inflamed.
People who often have this usually have a difficult time living a normal life as there's going to be constant itchiness that won't stop unless it's treated.
With the help of CBD Oil, it's able to relieve the skin from dryness and reduce its inflammation. This lowers the symptoms of eczema to a more tolerable level.
Another benefit of using CBD Oil is that it's able to help people that are suffering from skin cancer. There have been studies that show that CBD is able to slow the growth and spread of cancer.
This occurs with the way CBD is able to interact with the endocannabinoid system, the body is able to inhibit tumor cell replication and growth. One of the main reasons that cancer can occur in the body is because of a poorly functioning endocannabinoid system.
With the help of CBD Oil, it's able to regulate this system in the body and keep healthy. To know more about CBD Oil and cancer, see also Keith's article about this.
One of the best ways to keep the skin healthy is to have a good amount of sleep in order to heal the body overnight so you can wake up all fresh in the morning. Although one of the problems for people is that due to stress and bad sleeping habits, they may find it difficult to sleep properly.
Luckily, with the help of CBD Oil, they can properly get some good sleep as CBD is able to help them relax and avoid getting too stressed out before bed.
You can also read research to know more about how CBD can affect sleep.
Probable Side Effects of CBD Oil
The advantage of using CBD Oil is that it's a safer alternative from using other types of skincare products. It has little to no side effects and can be used to anyone.
There are mild side effects like nausea, drowsiness, and diarrhea, but this only happens to a number of people who are weak to CBD.
Proper skincare is important for avoiding any type of skin problem to occur. It's also important to have a healthy diet in order to keep the skin properly moisturized and maintain its healthy appearance.
Related Posts
Comments
No comments made yet. Be the first to submit a comment
By accepting you will be accessing a service provided by a third-party external to https://style-review.com/